ホテルムーンビーチ
Hotel Moon Beach
Sitting right on a natural beach, this is one of the milestone resort hotels in Okinawa with over 40 years of hospitality experience. Surrounded by lush vegetation, which creates a stunning contrast with the blue ocean, the hotel harmoniously fits into the area's nature-rich landscape. Many of the facilities and rooms were renovated in 2009, and the Residential Club rooms, in particular, are a perfect blend of luxurious hospitality and comfort.
A pioneer in marine activities on Okinawa, Moon Beach Hotel offers a wide variety of water-based activities, programs and tours with the concept of "safety and reliability." One of the most popular programs is the tour to Nap Island, a tiny deserted island owned by the hotel. The hotel has been engaging in the propagation of coral in the water off its private beach. Today the beach is a popular snorkeling spot where you can see a multitude of different species of anemone. Charter cruises and many other fun activities are also on offer.
---
Marine activities: Tube rides, wakeboarding, waterskiing, sea kayaking, dinghy/hobie cat sailing, sea walking, snorkeling, jet ski, windsurfing, diving, parasailing, flyboarding and a tour to Youjima.
Languages spoken: Japanese, English
---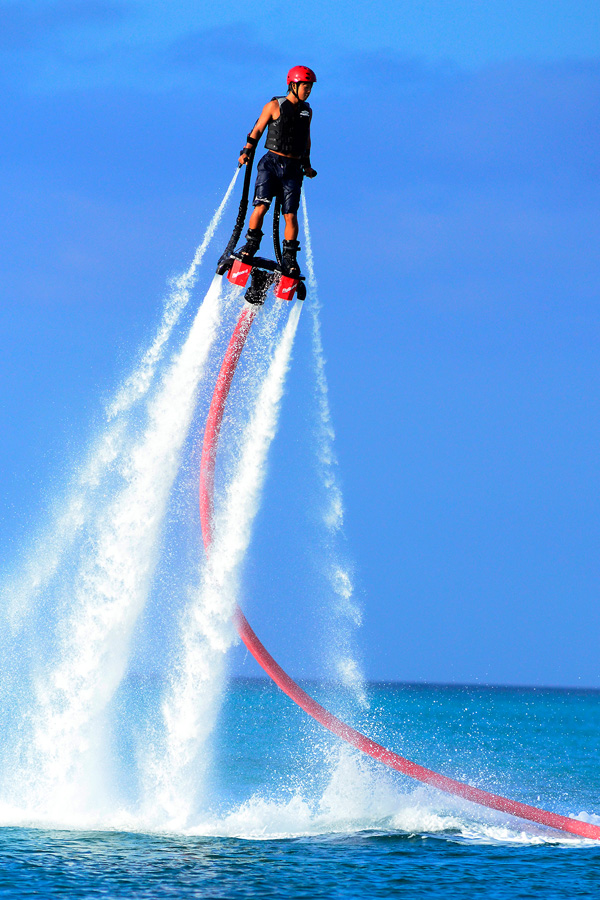 This is one of the few places in Okinawa where you can try the thrilling flyboarding, a completely new and unique marine activity that allows you to "fly" through the air or the water using water pressure.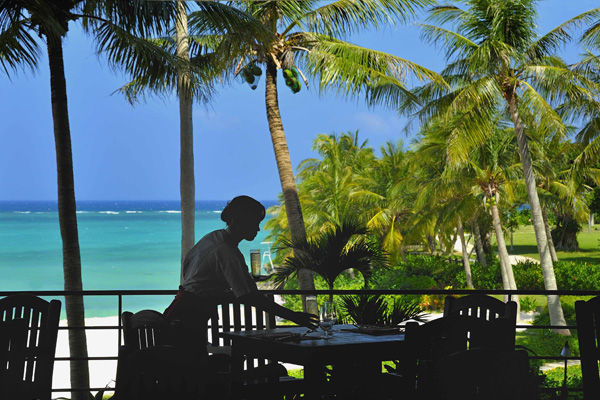 Corallo
At the ocean view, all-day-dining restaurant Corallo, you can enjoy buffet meals with delicious Japanese, Western and Chinese dishes in a relaxed atmosphere.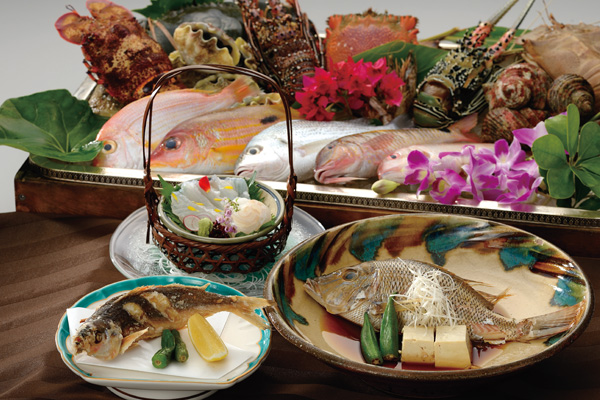 Yuragi-Zuki
This is a char-grill restaurant offering fabulous Japanese-Ryukyuan fusion cuisine. All dishes are beautifully arranged and served on ceramic or Ryukyu glass tableware produced in Okinawa.
The Moon Beach Farm
Take a stroll around Hotel Moon Beach's expansive grounds and you are sure to be impressed by the plethora of tropical plants that virtually blanket the property. Inside the hotel the green cascade of plants that flows over the railing of some of the second floor walkways into the lobby area always makes an impression on first-time visitors. Step outside into area surrounding the new Lagoon Pool and you will be greeted by an explosion of colors and the mixed fragrances of hibiscus, ginger, plumeria and several other exotic species literally around every bend in the pathway. It is easy to see why Hotel Moon Beach, one of Onna Village's original resorts, takes such pride in the beauty and variety of their horticultural offerings.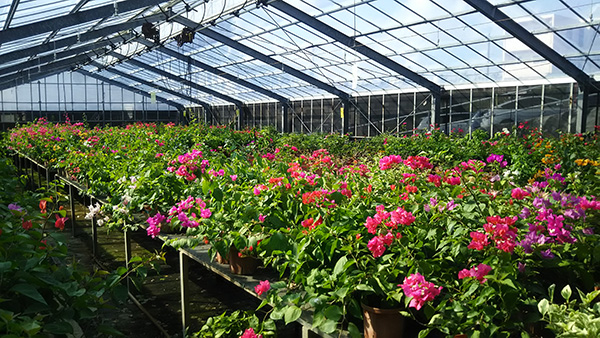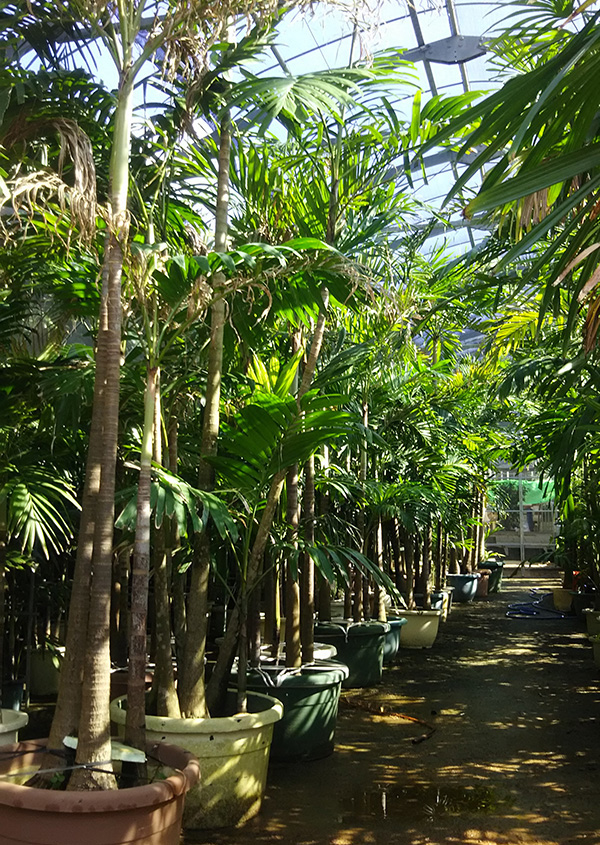 How do they do it?
It turns out that the answer is just a two-minute walk from the hotel grounds. One of Hotel Moon Beach's little-known but fascinating secrets is the Moon Beach Farm. Covering roughly 1.5 acres, the farm has several large greenhouses as well as partially shaded and full-sunlight gardens that are run year-round by a dedicated staff of professional horticulturalists and gardeners.
Why do they do it?
The simple answer is that from the beginning, the resort wanted to project a genuine image of the tropics. In 1977, two years after the resort opened, Moon Ocean Farm was built. Before this, when the hotel endured typhoons and other blights that play havoc on delicate flowers and shrubs, everything destroyed had to be re-purchased. Of course, typhoons are a yearly occurrence, but other events have also illustrated the farm's usefulness. The 1990s invasion of Taiwanese rhinoceros beetles, for instance, would have decimated the resort's palm trees if not for the resident experts and availability of healthy replacements.
Now, the verdant fruits of this unique resort project are on display for all to see, year-round.
Guests who are interested can just ask at the guest services counter, and a visit to the farm can be arranged free of charge.