サザンビーチホテル&リゾート
Southern Beach Hotel and Resort Okinawa
Nestled between Itoman Port, the heart of Okinawa's fishing industry, and the white sands of Bibi Beach Itoman, Southern Beach Hotel & Resort opened in 2009. Its modern design uses natural light and overflows with lush foliage, while its ocean view guest rooms offer a panorama of the Keramas. Equipped with a 70-meter-long outdoor pool, an indoor pool for year-round use and Bibi Beach Itoman only a one-minute walk away, there are many ways to enjoy the water. The food in the restaurant buffet is carefully prepared with the freshest ingredients, and you can dine while looking out over the expansive southern panorama. With the Okinawa Peace Memorial Park and outlet mall Ashibinaa nearby, there's plenty to keep you interested in terms of sightseeing and shopping. The hotel also has a store where you can buy local Okinawan souvenirs and other trinkets. Yen to dollar exchange is available at reception.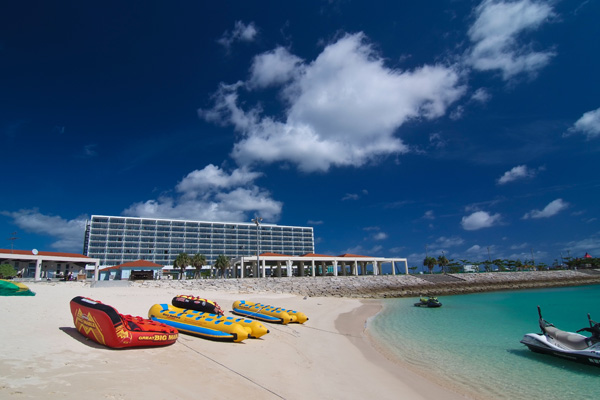 Only 20 minutes by car, this is the closest beach resort to Naha Airport.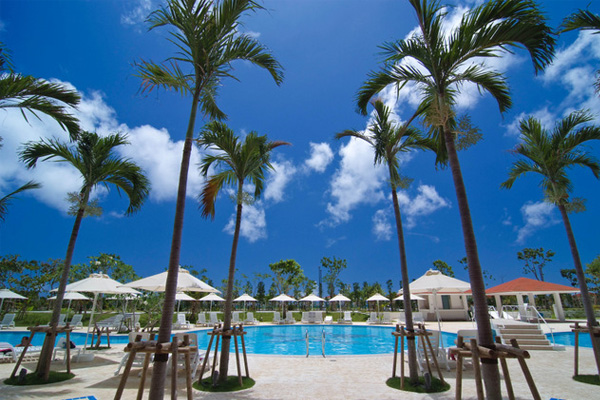 Surrounded by greenery, the garden pool has a unique atmosphere.
Southern Beach Hotel and Resort Okinawa
1-6-1 Nishizaki-cho, Itoman City Tel: 098-992-7500
Category: Resorts & hotels
Features: Outdoor pool, indoor pool, family friendly, beach, ocean view, resort Price range: Moderate