マクレロン・フレンチ・高江洲法律事務所
Law Office of McClellan, French & Takaesu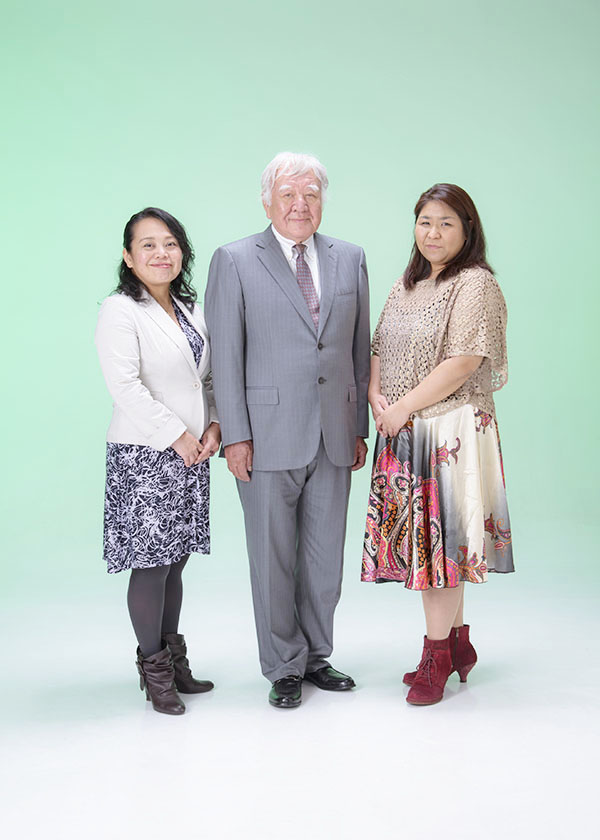 There is so much about Okinawa with its people's more-than-average exposure to Americans and the English language that make life here for foreigners just a tad easier than it might be in other parts of Japan. This familiarity can come in handy for folks when ordering at a soba shop or asking directions. But when life gets more complicated than what rudimentary language skills and hand gestures can cope with, it is good to know that there are people like Toshimitsu Takaesu of the Law Office of McClellen, French & Takaesu to turn to.
A Japanese national with an advanced degree of Tulane University in Louisiana and on the faculty at the Cumberland School of Law at Samford University in Alabama, Takaesu has language skills that allow him to communicate comfortably and confidently with any client, foreign or domestic. Takaesu has also taken great pains to make sure that the people on his staff are able to communicate in English as well as Japanese…. In fact, he is one of the most well-known English-speaking attorneys in Okinawa
Okinawa's a terrific place! What could happen?
In a word, life could happen. "Our clients are Japanese and foreign citizens living in Japan," says attorney Toshimitsu Takaesu. "These are people with personal or business interests here that require specialized attention." Takaesu explains that although most foreigners tend to enjoy living in Okinawa, it is still Japan and – language and customs notwithstanding – Japanese law is very different from US law.
The type of cases Takaesu's firm handles include adoption, estate-related matters, marriage and divorce, immigration issues and even missing persons. The firm also provides services such as document translation.
Basically, Takaesu and his assistants function as bilingual guides through the Japanese bureaucracy. And it is not just about language; it is about knowing what agency or office one needs in order to file what documents or to make which which Inquiries.
"If you run into trouble, do your own research wherever possible and never assume anything," he states emphatically, adding, "And do not be afraid to ask for help."
Law Office of McClellan, French & Takaesu
703 Frontage Nakanishi 1-3-25 Nakanishi, Urasoe City
Tel: 098-877-2210
Fax: 098-874-4380
takaesulaw@rhythm.ocn.ne.jp