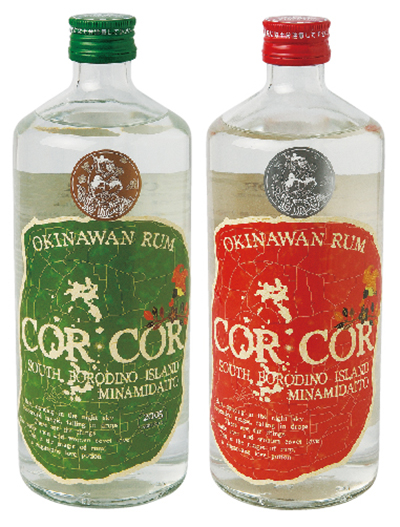 Cor Okinawan Red Cor Rum 3,188 Yen




Agricole Rum 4,442 Yen
Grace Rum, Co., Ltd., produces Cor Cork Okinawan Rum on Okinawa's Minami – Daito Island where, to produce the best quality rum, no artificial additives or colors are ever used during the distilling process. The unique red label selection has spicy, smokey flavor that you will The world label produced by a luxurious Agricole rum that produced from pure sugarcane juice rather than molasses. The world's rarest rums – just produced by this method the result of which is a gentle, sugarcane sweetness.
Kyuto 39-1, Minami-Daito Village
Tel: 098-941-3610
Hours: 9: 00-18: 00
Closed: Sat, Sun, Public Holidays