Wayn-Zen recharges your body & soul
Living in the modern world, we're constantly exposed to huge loads of information and our days are full and it's a challenge squeeze in time to relax the body and mind. Sure, there are workshops and lessons for yoga, meditation, and various other such programs that sound great, but you're not sure which one to choose or just keep putting it off.
Sound a little familiar?
Well, here's some good news; Wayn-Zen Onna Hotel, a spiritual health resort opened in Onna Village on Okinawa Island just this past May.
This resort is unlike any other, with various approaches to a healthy mind and body through activities like their original relaxation workshops based on the Taoist philosophy.
The hotel is located in Onna Village, an area that is home to several wonderful resort hotels. As you head north on Highway 58 and go just past Mission Beach, you'll see a sign pointing to Kibogaoka to your right, and at the farthest end of this area among numerous summer homes, is Wayn-Zen Onna Hotel.
Wayn-Zen has branches mainly in China, and also in Taiwan, Malaysia, and the United States. Their own Wayn-Zen style workshops promise to recharge your entire body and you can feel the renewed energy flowing through your veins.
One of the instructors explains, "Through the ancient teachings of Zen, you can experience the cleansing of your mind and body and total relaxation utilizing the natural energies of the heaven, earth and sea. These energies are not visible, but they help us to get back the strength and peace of mind to live healthy lives and to be the best of who we truly can be, our natural selves. Okinawa is the perfect place to experience Wayn-Zen, as the island offers full energy of life, and this is where the heavens and seas are truly connected."
The Wayn-Zen Onna Hotel offers half-day and full-day workshops, as well as overnight stays for groups and company retreats. Participants in both half and full-day courses can choose to stay overnight, too.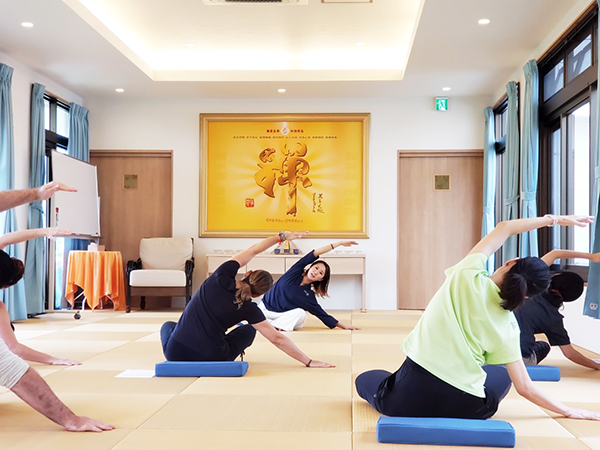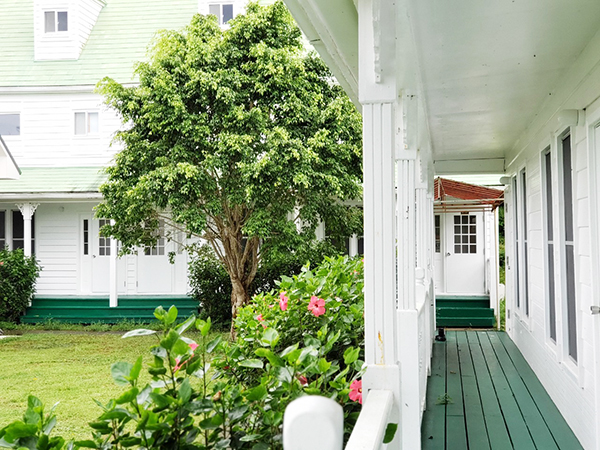 ■ Separate Programs: Casual Zen Experience
A. 06:30 – 07:45 Morning Zen or Beach Zen Yoga ¥3,500
B. 09:30-11:00 Morning Zen Yoga ¥3,500
C. 13:30-15:00 Wayn-Zen Breathing Method & Meditation Experience ¥3,500
D. 15:15-16:15 Chinese-Style Zen Tea Ceremony ¥3,500
E. 20:00-21:30 Evening Healing Meditation ¥3,500
Half-Day Experience Course
11:30 – 16:30 Healthy Lunch + C + D ¥7,000
Schedule
11:30 Assemble for Orientation & Relax Yoga Session
12:00 Wayn-Zen Healthy Lunch
13:30 Wayn-Zen Breathing Method & Meditation Experience
15:15 Chinese-Style Zen Tea Ceremony
16:30 End of Half-Day Experience Course
Full-Day Experience Course
06:30 – 21:30
Three Meals + A + B + C + D + E Body & Mind Refresh Course ¥20,000
Guestrooms
There are three types of guestrooms; western and two Japanese-style rooms, including Zen tea and incense in all rooms. The western style room has also a tatami room with a wonderful Zen atmosphere that is a perfect space for you to spend a calm and peaceful moment after a meditation program or other activity.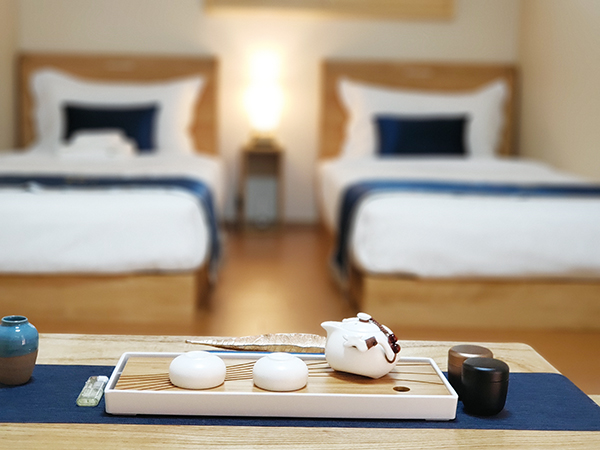 Cleansing Observatory
In the lush forest expanding behind the hotel, there is an observation deck where you can enjoy a panoramic view of the East China Sea. You can join in on the meditation and yoga sessions that take place there as you take in the view. The spot offers cleansing and spiritual healing as you connect to the location where the sea and the sky become one.
Zen-no Ma
This space is where workshops for zazen, meditation, yoga and other activities are held. The scent of the igusa rush grass used for the Ryukyu tatami mats is comforting.
Restaurant
Based on the theme of "Eshoku Dogen," literally meaning "the medicine and food are the same," the restaurant serves delicious and healthy meals full of Okinawan vegetables and herbs that will energize your body and soul. The restaurant welcomes outside non-staying guests for lunch.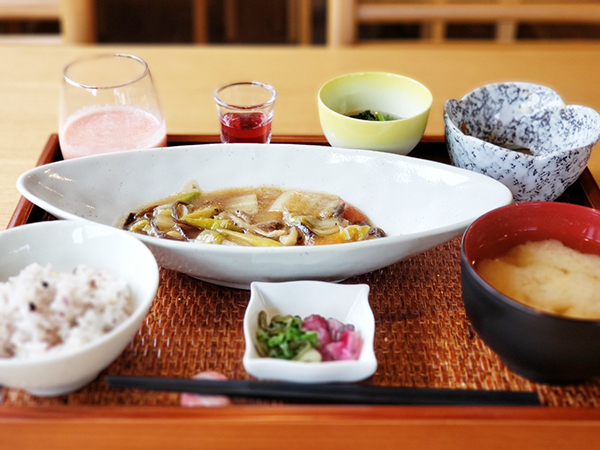 Popular Lunch Menu
Today's Ozen Set ¥2,200
Vegetable Soup Curry (8 kinds of deep-fried seasonal vegetables) ¥1,500
Chicken Soup Curry (Domestic chicken & 5 kinds of deep-fried seasonal vegetables) ¥1,650
And more…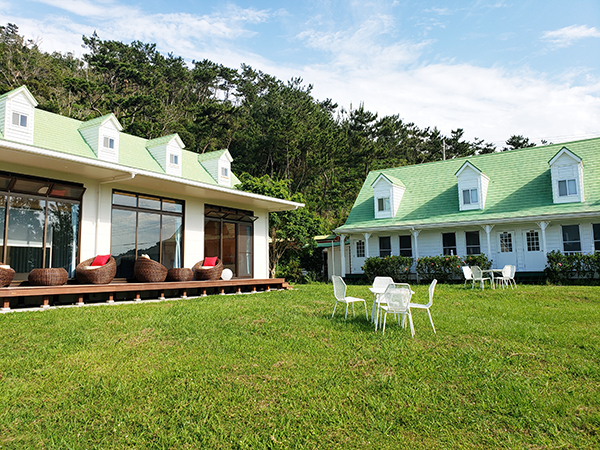 Spiritual Health Resort Wayn-Zen Onna Hotel
Tel: 098-967-7666
https://www.wayn-zen.ryukyu/en