第64回沖縄全島エイサーまつり
All-Okinawa Eisa Festival and Koza Orion Beer Fest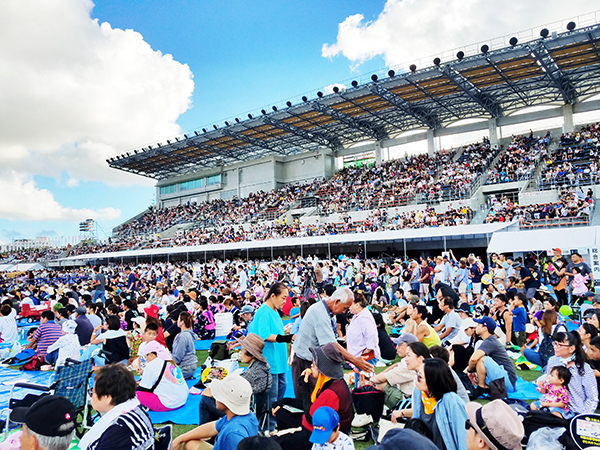 Okinawa's largest and most exciting dance festival
This is one of the biggest festivals on Okinawa at which eisa groups from around the island gather every year to perform their energetic dances, expected to attract more than 300,000 visitors over the course of three days. Preceding the All-Okinawa Eisa Festival on the third day, will be two events: an eisa parade in the vicinity of the Goya intersection called michi-junee on the first day, and the Okinawa City Youth Festival on the second day. The event participants are local youth teams presenting traditional eisa, while other groups entertain the audience with their original choreographed performances. The Koza Orion Beer Fest is held concurrently in another part of the park, where people can enjoy a long summer night dancing and sipping beer from the brewery. A laser show and fireworks display will light up the sky on the evening of both the second  and third day (Aug, 24 and Aug, 25).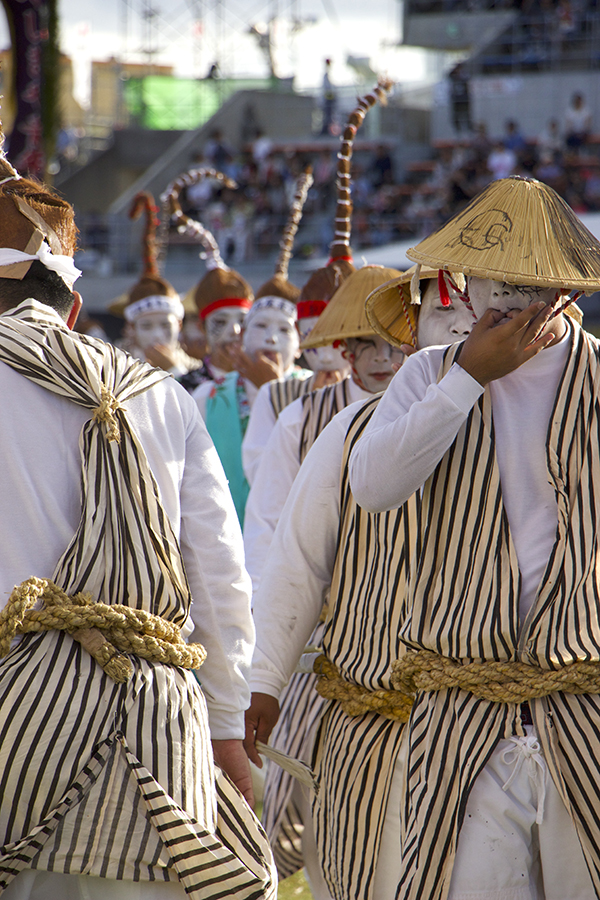 Date: Sunday, Aug. 25, 2019
Time: 15:00- 21:00
Place: Okinawa City Koza Sports Park (Sub ground)
Admission: Free *Admission is required for the main event.