Motobu Tourism & Culture Festa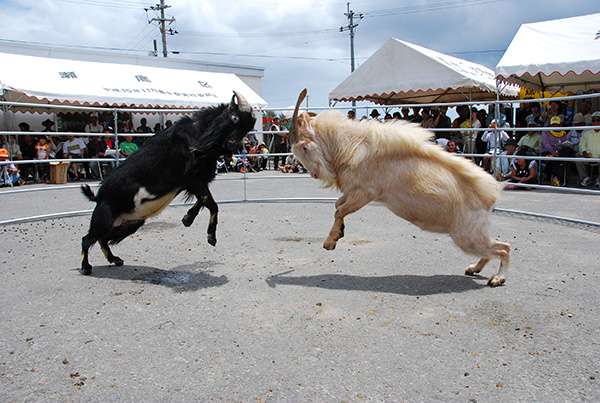 Motobu Town, which is already well recognized for the Motobu beef brand, has been carrying out a variety of events to promote bullfighting as the town's new tourist attraction. Motobu Tourism & Culture Festa is part of such a trend and features a lot of fun programs, including goat fights and folk music in addition to bullfighting matches. Another highlight of the event is the lottery drawing with its unique prizes, including a young live goat!
Schedule
18:00 Yu-na live performance
18:10 Folk music live
18:30 Goat fights (3 matches)
19:30 Bull fights (5 matches)
20:00 Prize drawing
Event name: Motobu Tourism & Culture Festa
Date: Saturday, April 11, 2017
Time: 18:00
Place: Motobu Town Multipurpose Event Space
Admission: Advance tickets 1,000 yen; same-day tickets 1,500 yen *Free for under 18 years of age.