Ryukyu Night Festival 2019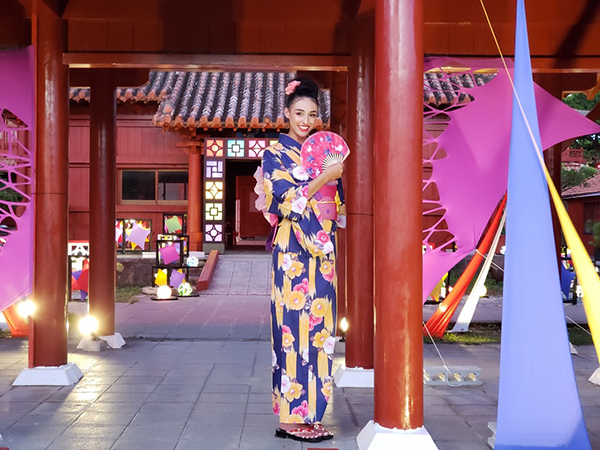 The popular summer festival is back at Murasaki Mura in Yomitan Village for Ryukyu Night Festival 2019!
This year, the event will be held only on the weekends from Friday to Sunday, starting on the first week of August to the end of September.
The beautifully recreated Ryukyuan neighborhood from the 14th century at Murasaki Mura will be lit up with various lanterns to create a unique and romantic atmosphere. This summer evening event has lot to offer, like the wonderful lanterns made with bamboo, stone lanterns with traditional Bingata designs, and many other delightful sights, as well as an opportunity to dress up in traditional Japanese summer kimono, or Yukata. The Yukata rental is set at a very reasonable price of 3,500 yen which includes everything you need, even the fitting! Choose your favorite design from their lineup of beautiful Yukata, and enjoy an evening in the ancient townscape dressed in in a summer kimono and stroll along the stone-paved streets lined with exotic lanterns.
Ryukyu Night Festival 2019 is packed with breathtaking sights and entertainment that everybody will enjoy, from the fantastic world of lights produced by "Mirror Bowler", projection mapping, mini night market offering delicious foods and beverages, sky lantern-making, and much more!
For a great chance to make unforgettable memories here on Okinawa, add Ryukyu Night Festival 2019 to your to-do list this summer!
Period: Fridays, Saturdays & Sundays Only! Aug. 2 (Fri) – Sept. 22 (Sun)
Time: 18:00 – 22:00 (Last Entry 21:30)
Admission: 600 Yen/Adult, 500 Yen/Jr. & High School Student, 400 Yen/Elementary School Student, Free for Children 6 Years & Younger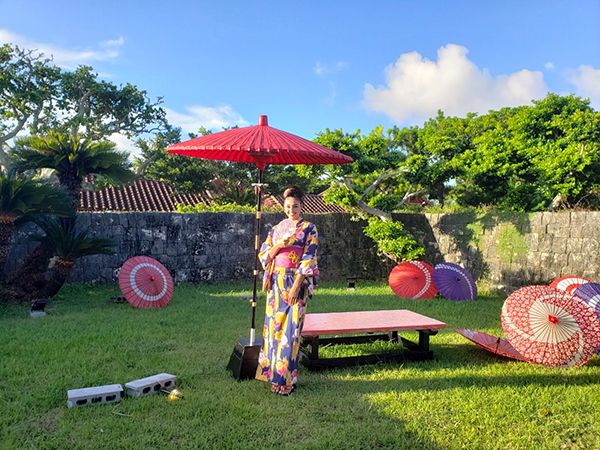 ■Yukata Rental
For One Person: From 3,500 (Inc. Tax)
Time: 17:00 – 20:00 (*Return by 21:30)
Rental Includes: Yukata & Inner Garment, Obi Sash, Geta Footwear, Fitting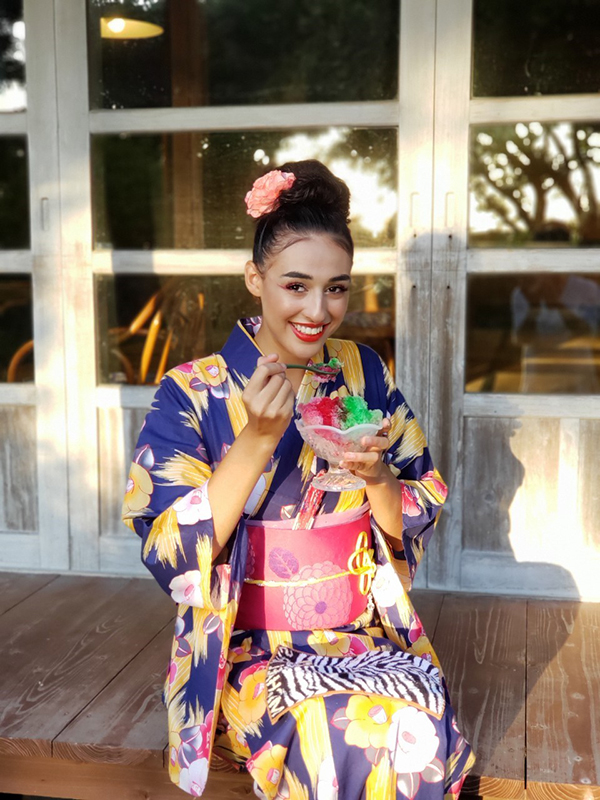 Fluffy and delicious shaved ice, Okinawa Soba noodles and more are offered at the Ryukyuan samurai mansion, Janatei
Time: 17:00 – 22:00 (Last Order 21:30)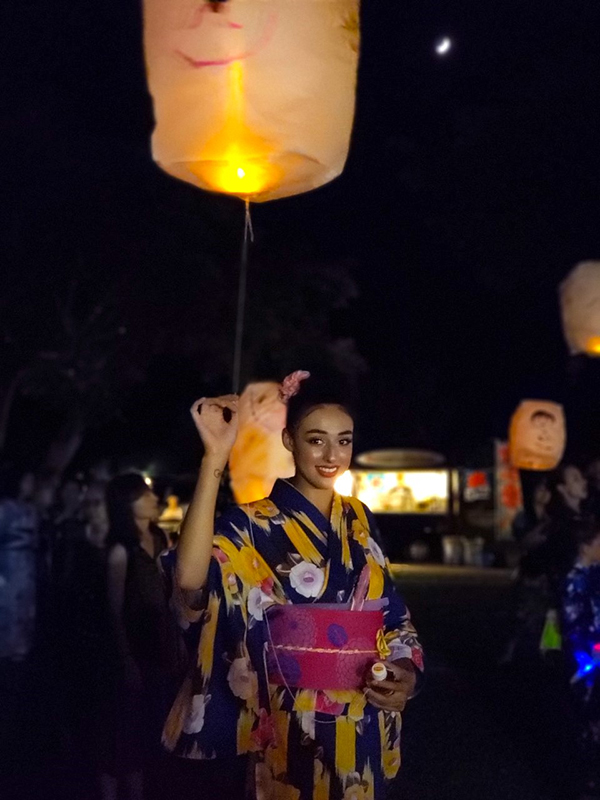 ■Sky Lantern Making (Limited to 30 Lanterns/Day)
Price: 1,500 Yen (For 1 Lantern)
Time: 18:00 – 20:00, all the lanterns made that day will be raised into the sky at 20:30
Note: Subject to cancellation depending on the weather. Sky lanterns will be tied to strings when raising.
Eisa Show will be held every night during the event period.
Time: 1 Show/Day from 19:30 (Approx. 40 min)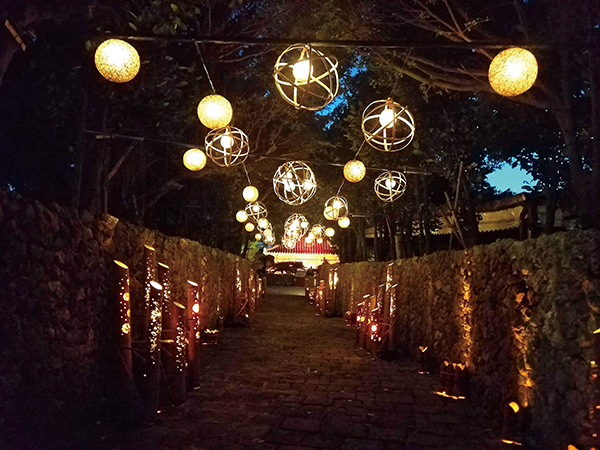 Free Shuttle Bus Service
On the nights of the events, a free shuttle bus service will be available to and from resort hotels within Yomitan Village to Murasaki Mura.
Shuttle Bus Route: Murasaki Mura ⇔ The Uza Terrace Beach Club Villas ⇔ Royal Hotel Okinawa Zanpamisaki ⇔ Hotel Nikko Alivila
Time: 17:30 – 21:30