Bujin TV streams Okinawan karate content to the world
No one can deny that Okinawa is renowned as the birthplace of Karate, a martial art with millions of practitioners of all ages throughout the world. Having been one of the sports in the latest Olympic Games in Tokyo further pushed its recognition.
For years, James Pankiewicz, a British Karate practitioner and resident of Okinawa thought about creating an Internet TV channel dedicated to Okinawa and Karate. James is the ex-proprietor of the Dojo-bar in Naha, a watering hole that over the years became the "must visit" destination for thousands of Karate aficionados visiting Okinawa for training with local masters.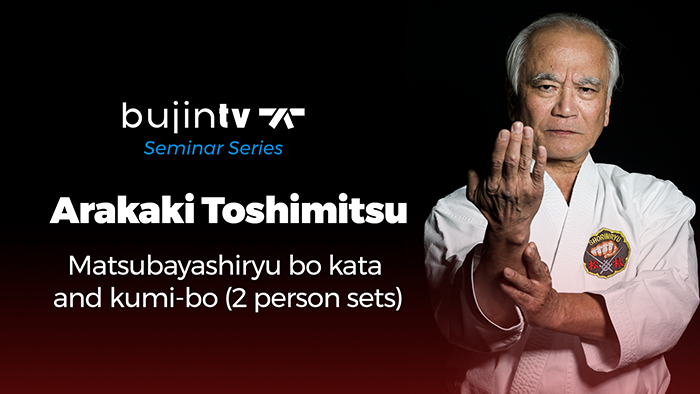 With his worldwide personal contacts from years in Karate, the plan came together, and the result, named Bujin TV, was officially launched on Oct. 25, 2020. From the beginning, the aim was to develop the channel into a Netflix-type leading streaming service for martial arts and related content.
Within six months, James and his crew had over 800 videos on the site from 32 content partners all around the world. Most of the content is in English and Japanese with English subtitles, but the Bujin TV library also has videos in other languages.
From the beginning, instructive videos have been an essential part of the content. Introduction and interviews of living Karate masters and their techniques, seminars by famous karate teachers, virtual tours of historical Karate-related locations, and documentaries from Okinawa, Japan, and China form the core of Bujin TV programming.
With international travel at a standstill because of the ongoing COVID, people increasingly turn to virtual experiences. "There's no denying that has helped us," James admits. "But I'm sure, in the long run, this will help overall tourism to Okinawa," he continues. "As people watch these videos, they will see other attractions of Okinawa, and will then want to take a look at the places and experiences themselves, once they can come here. There's also a trend that visitors want to bring their families here in many cases, and not everyone in the family wants to practice or watch. They want to have something to do. That's why we are planning to expand our library with even more programs." James says.
Bujin TV streaming service costs $9.99/month or $99.99 for the whole year. As a promotion, subscribers for one month of service get one extra week free, while one-year subscribers get 30 days free.