An easily accessible resort island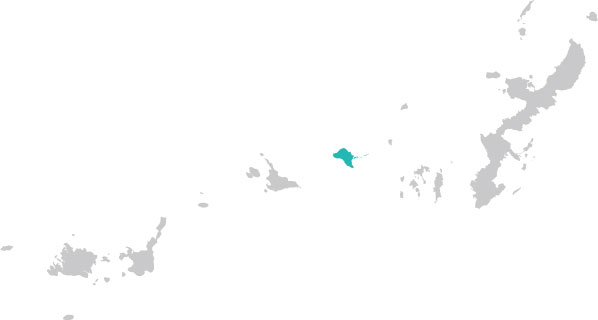 Once known as Kumi no Shima, literally meaning "jewel-like island of extraordinary beauty," Kume Island is considered one of the most beautiful among the islands of the Ryukyu Archipelago. Kume Island prospered in trade with China during the time of the Ryukyu Kingdom. Due to the absence of any battles on the island during World War II, the island's natural beauty and cultural heritage are relatively well preserved, with the entire island designated a prefectural nature park. In addition, an inland area of the island dotted with mountain streams and wetlands was designated for inclusion in the Ramsar List of Wetlands of International Importance in 2008.
Highlights
The island possesses white sand beaches and beautiful blue waters as well as a number of natural monuments and historic sites. Kume Island's signature feature is Tatami Ishi, unique flat rock formations reminiscent of Japanese tatami mats. Said to be the East's most beautiful sandbars, Hate no Hama is a long, thin sandbank measuring seven kilometers in length with white sand amidst cobalt blue waters. In addition, Eef Beach is a popular two-kilometer-long beach with hotels and restaurants dotting it. Kume Island is situated 100 kilometers east of Naha City, 30 minutes by air and four hours by ferry.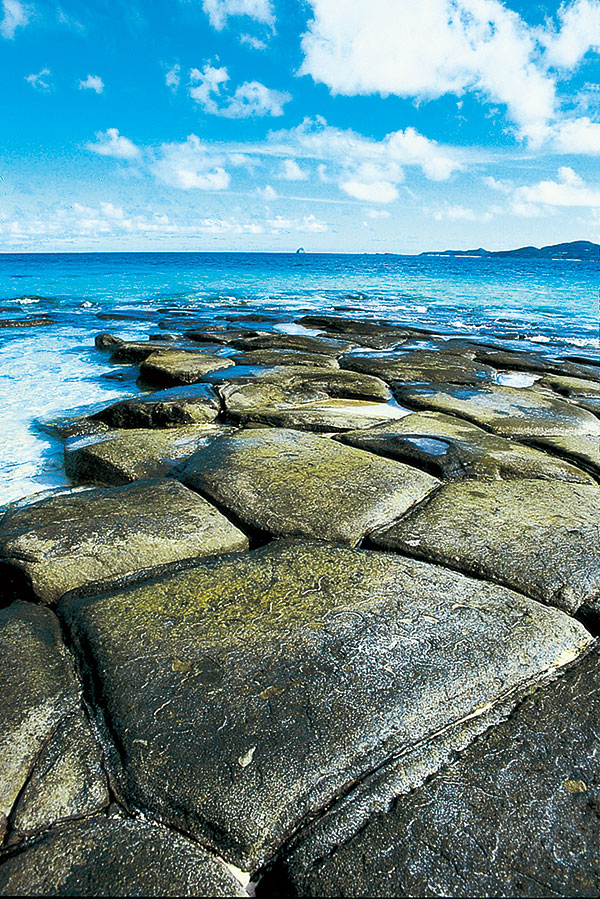 Although some are covered by sand, tatami ishi are said to number a thousand, extending 50 meters from north to sound and 250 meters from east to west.
Left: Eef Beach / Right: Hate no Hama
Diving points
The island is surrounded by deep water with a depth of 1,000 meters. It boasts a number of popular fishing spots fed by the northward Kuroshio Current, and various types of diving spots. Located up north are dynamic drop-offs, and down south spots where you can encounter whale sharks and big fish.
Access information
Air: 30 minutes from Naha Airport (4-7 flights a day)
Ferry (via Tonaki Island): 4 hours from Tomari Port in Naha City (2 trips a day)
>>> Click here for more information about getting to the island
Specialties of Kume Island
Prawns (the largest supplier of farmed prawns in Japan), salt, deep ocean water, Kumejima-tsumugi (silk cloth)