Kaichu-doro offers one of the best scenic drives in Okinawa. It's located about 50 kilometers, 90 minutes by car, from Naha City.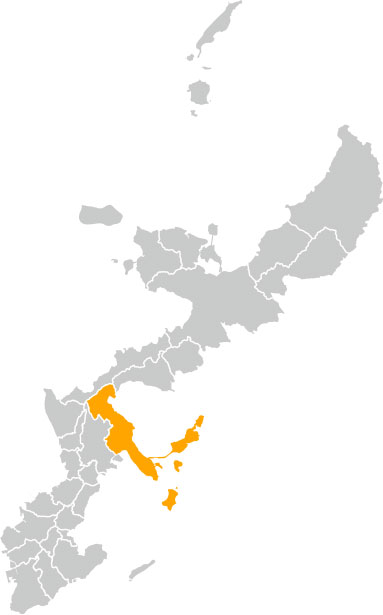 Uruma City was established in 2005 by the merger of four municipalities, Gushikawa City, Ishikawa City, Yonashiro Town and Katsuren Town, which were scattered along the Pacific coast of central Okinawa on the Katsuren Peninsula. The Ishikawa area, located in the northern part of Uruma City, is known for its bullfights. With a number of large shopping malls and residential areas having been developed in recent years, the Gushikawa area offers all the conveniences of a city and is becoming a very popular place to live. A U.S. military base, Camp Courtney, and Uken Beach can be found here. Located to the south of Gushikawa are the Katsuren Castle Ruins and another U.S. military facility, White Beach Naval Base.
Uruma City is located between Kin and Nakagusuku Bay and is connected to the outlying islands of Miyagi, Ikei and Henza by a 4.7-kilometer-long inter-island causeway originating on the Katsuren Peninsula. Nature remains untouched, and there are a number of natural and little-known beaches on these islands. After driving through the typical scenery of old-fashioned houses and sugarcane fields, you'll come to beautiful, shallow waters. In addition, Uruma City is known for Heshikiya eisa, one of the most famous and unique types of eisa dancing on the island.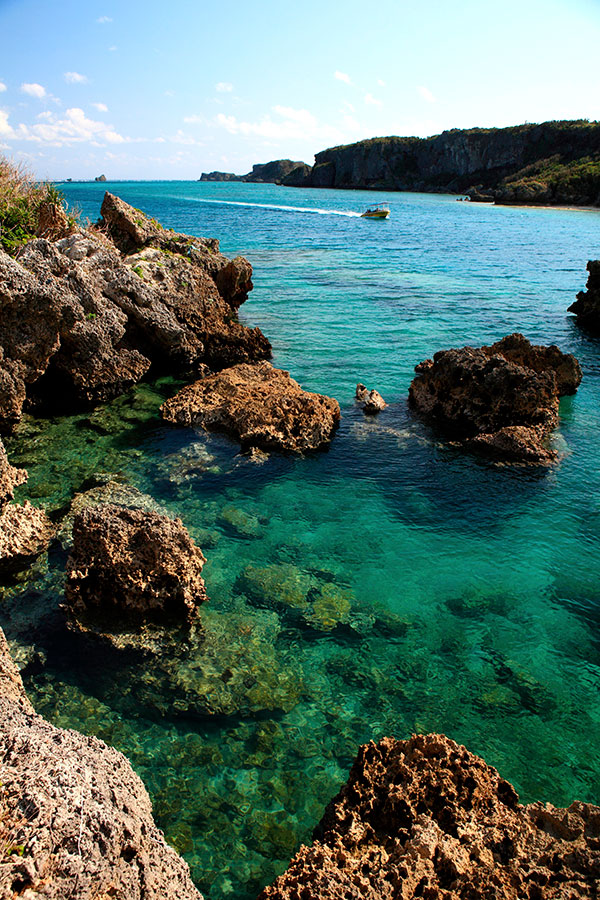 Ikei and Miyagi islands are both home to a great many beaches of unspoiled beauty.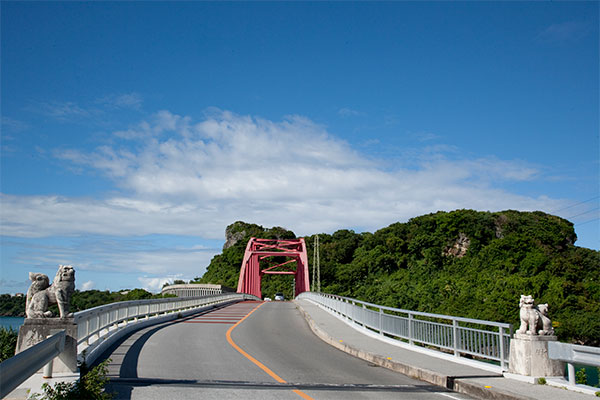 You will finally get to Ikei Island after crossing this bridge stretching from the adjacent Miyagi Island.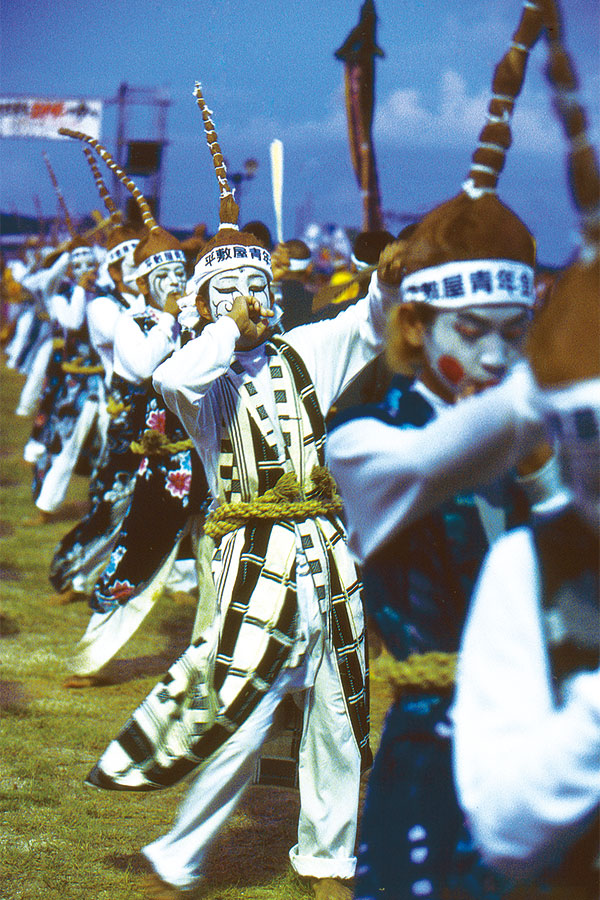 There are some distinctive characteristics of Heshikiya eisa that make it different from eisa dances performed in other areas of the island. Young male dancers dressed in black and white costumes offer an energetic and manly performance.
Specialties of Uruma City
Carrots, mozuku, tea leaves, yams