A brand new craft brewery
A brand new bar and restaurant
Chatan Harbor Brewery & Restaurant
Fisharena, a rapidly developing oceanfront commercial area in Chatan, celebrated the grand opening of Chatan Harbor Brewery & Restaurant on Tuesday, Feb. 9.
As of now, only the bar section of this new establishment is open, but the much –anticipated restaurant is expected to open its doors to the public very soon. The bar alone can accommodate up to 300 people. Five types of craft beers are available, including lager, weizen, pale ale, IPA and stout, all priced equally: small 650 yen; medium 900 yen and extra large 1,000 yen. There is also a special package with which you can sample four different beers.
The location adjacent to the cruise berth, spacious interior created by large glass windows and high ceilings, and luxurious furniture are only some of the things that make this place outstanding.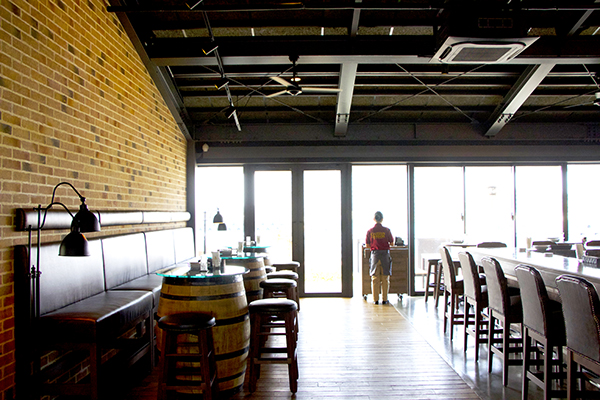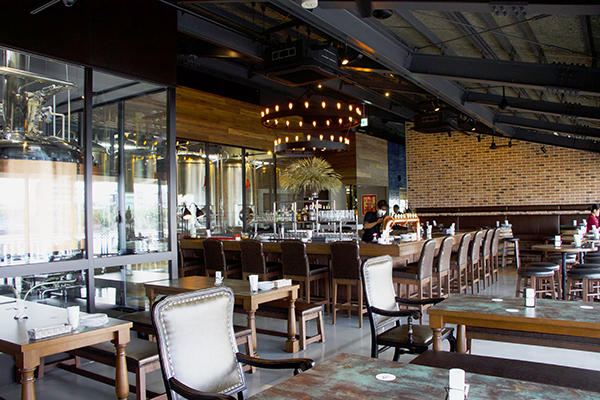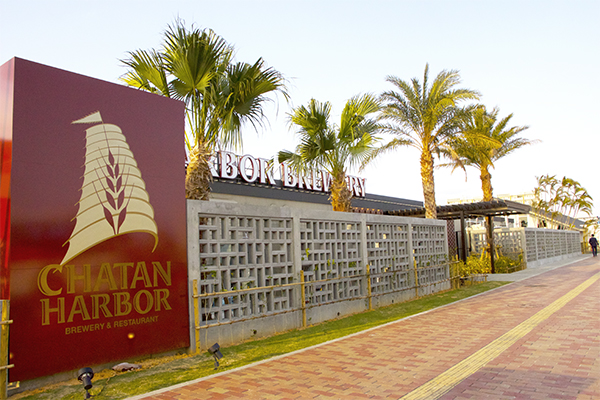 Located right next to Uminchu Wharf, a stone's throw from Hilton Okinawa Chatan Resort.

 
 Terrace seating, facing the berth, is equipped with a roof and heaters, making it a great outdoor space whatever the weather.