New fish shop opens at Uminchu Market
A new fish market opened for business on Sept. 22 at Uminchu Wharf in Chatan Fisharena, a rapidly developing commercial district in Chatan Town. Uminchu Market, located on the wharf, has added a fish seller to an already existing farmers market, so now you can get fresh seafood in addition to vegetables, fruits and Chatan specialties.
Various kinds of seafood from Okinawan waters and other parts of Japan such as Hokkaido, both fresh and frozen, are available for purchase at reasonable prices. You can also buy some seafood by the piece or by weight, which is not normally possible in a supermarket.
Too much work to fillet fish yourself? The new fish market will gut and fillet your purchase for free, making cooking at home so much easier. They can also make sashimi from purchased fish for an additional charge.
Events such as tuna and salmon filleting performances and more are scheduled to take place periodically. They are also planning on hosting interesting events found nowhere else on Okinawa.
Be sure to check out this new fish market!
Specialties from Hokkaido and Okinawa are sold in a single space at 20 to 30 percent below normal retail prices.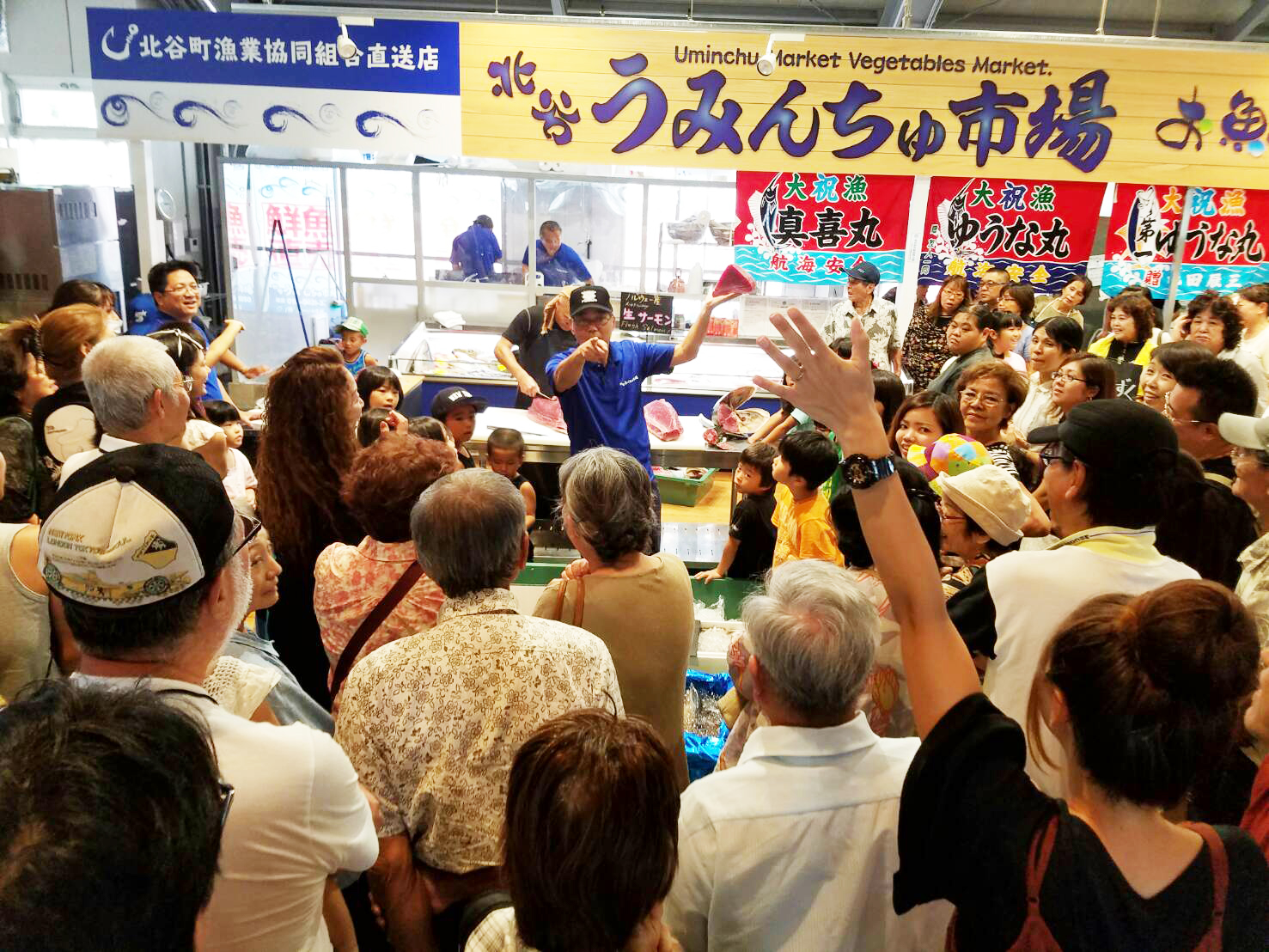 During its Sept. 22-25 pre-opening event, many specially priced items were available.
In addition to fresh seafood, various items such as sashimi, sushi, grilled lobster with sea urchin sauce and more are served daily.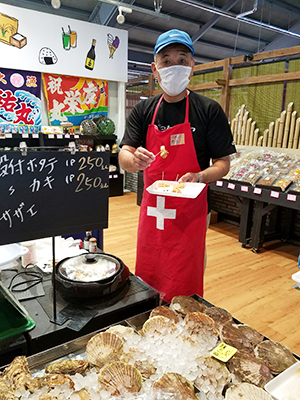 This new fish market, launched under the direction of Payao Tamaki of the Payao fish market at Awase Fishing Port, is expected to expand significantly in terms of products and events in the future.