Sheraton Okinawa Sunmarina Resort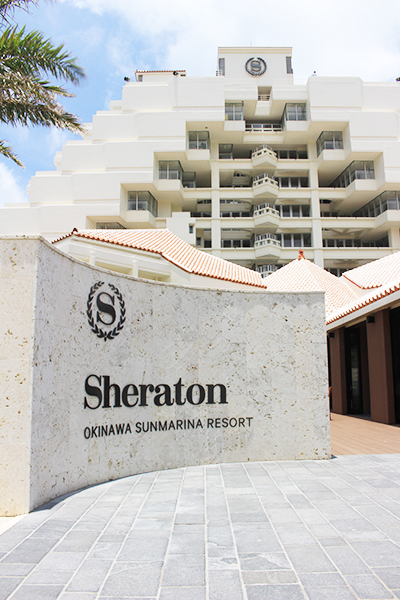 On June 1, 2016, the former Sunmarina Hotel in Onna Village officially became the latest property in Japan – and the first in Okinawa – to operate under the Sheraton Starwood banner as the Sheraton Okinawa Sunmarina Resort. With great fanfare, the new sign at the main entrance of the property was unveiled followed by a reception inside the hotel in the spacious atrium area. Officials from Sheraton Starwood Hotels & Resorts then welcomed the management and staff of Sunmarina (Ishin Hotels Group) into the fold.
The transition comes in the midst of several developments currently under way that will enhance Sunmarina's image as a jewel of Onna Village under the Sheraton name.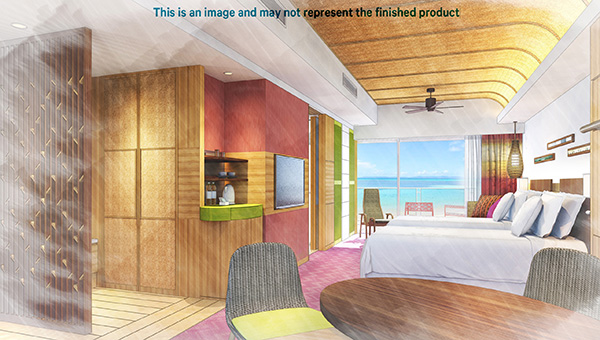 South Wing
With a dedicated concierge service on the first floor, the South Wing will bring 46 luxury rooms to the seaside property. The guest accommodations will average 50 square meters in size and offer gorgeous views of the marina and the East China Sea. Construction is scheduled to be completed by December 2016.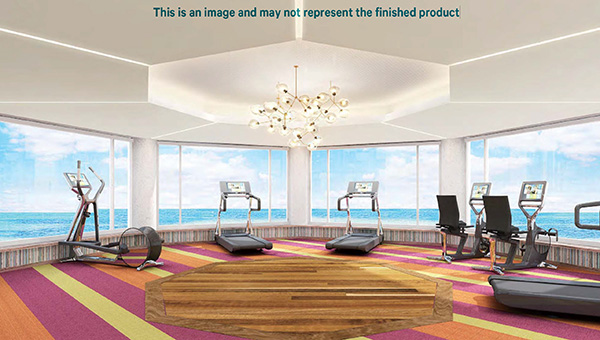 Wellness Center
A three-story facility housing an indoor pool, communal bath, family bath, gym and spa, complete with a view of Sunmarina Beach, will be opening in November. Look for the beach café and new giant water slide!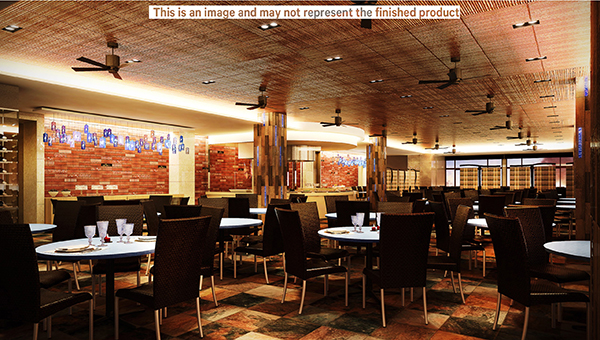 Restaurant Wing
Consisting of an al fresco style restaurant on the lower level, this wing will also house two dedicated function rooms to accommodate up to 40 guests each for receptions and gatherings of all kinds. The wing with its exciting dining options will open in October 2016.
Visitors to Okinawa returning to the Sunmarina Hotel now have some serious upgrades to choose from while a day (or two) of VIP treatment, fabulous fun and food remain just a drive away for local residents.