Steakhouse 88 opens new branch on Kokusai Street
Steak restaurant specializing in large portions
Steakhouse 88 opens new branch on Kokusai Street
The seventh Steakhouse 88 restaurant opened its doors on Kokusai Street on Feb. 5. Established in 1955, when Okinawa was still under U.S. administration, Steakhouse 88 is one of the oldest and most popular steakhouse chains on the island, known especially for serving quality cuts of beef at reasonable prices. Together with the Churaumi branch, located near Okinawa Churaumi Aquarium in northern Okinawa, this new branch is one of two Steakhouse 88 locations equipped with a buffet section featuring free refills of soup, salad, drinks and also Blue Seal ice cream.
The menu offers a wide variety of steaks, including American cuts, premium Ishigaki beef, Okinawan wagyu and T-bone steaks, along with other types of meat. Featuring booth seating with a capacity of up to 100 diners, Steakhouse 88 Kokusai Street branch provides a comfortable dining experience for everyone.
Select wagyu sirloin steak, 9,800 yen/250g
Prime New York strip steak, 3,900 yen/250g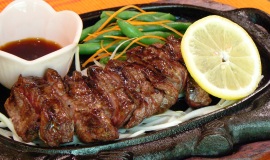 88's specialty steak, 2,300 yen/200g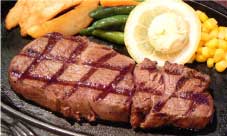 Tenderloin steak, 1,600 yen/100g; 2,500 yen/200g; 3,700 yen/300g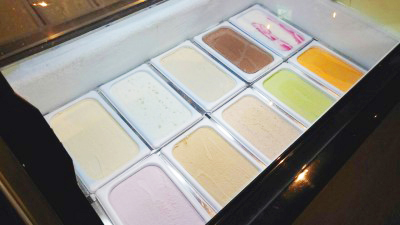 The ice cream bar is always crowded with children.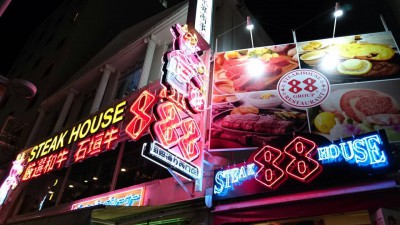 A five-minute walk from both the Makishi and Miebashi monorail stations.
2F, 1-4-3 Matsuo, Naha City
Tel: 098-867-8888
Hours: 11:00-22:00
Open daily