Celebrate this Christmas with ANA InterContinental Manza Beach Resort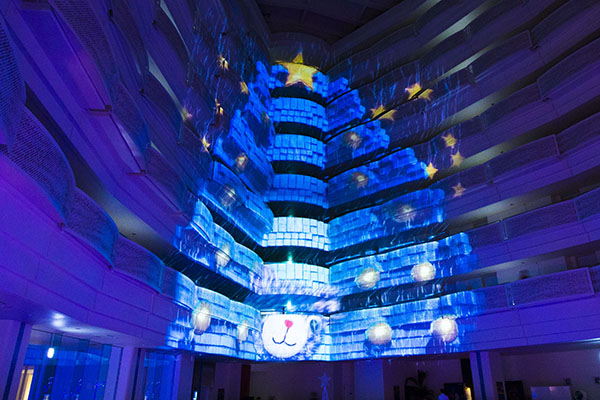 Christmas projection mapping
A giant image of a Christmas tree appears in the atrium three times daily.
Date: Every day from Friday, Dec. 1 through Tuesday, Dec. 22, 2015
Time: 19:00/20:00/21:00 (Each show is about five minutes long.)
Place: ANA InterContinental Manza Beach Resort (Onna Village)
Manza Blue Christmas Night
Enjoy an exciting show combining projection mapping and music.
Date: Wednesday - Friday, Dec. 23-25, 2015
Time: Dec. 24 20:00/21:15; Dec. 24 and 25 19:45/21:15 (Each show is about 30 minutes long.)
Place: ANA InterContinental Manza Beach Resort (Onna Village)