Limited offer: Fireworks & Hawaiian buffet dinner cruise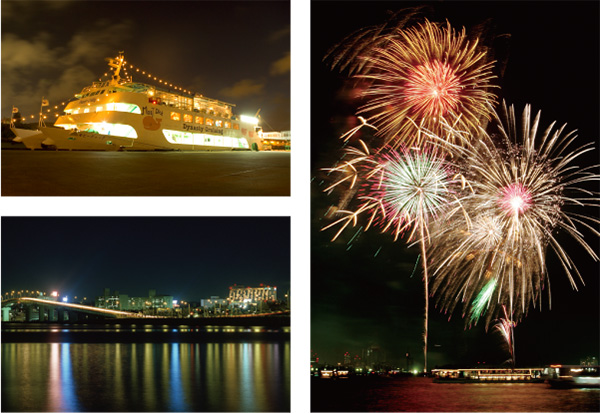 Enjoy a fireworks show and Hawaiian buffet dinner aboard the Moby Dick
Limited seats available. Book now for a fantastic summer cruise experience!
Date: July 25, Aug. 8, 29, Sept. 12, 2015
Price: Adult 5,480 yen; children (ages 6-12) 4,480 yen
*Free for ages 0-5.
Meeting time: 19:45
Boarding time: 20:00
Departure time: 20:30
Return time: 22:15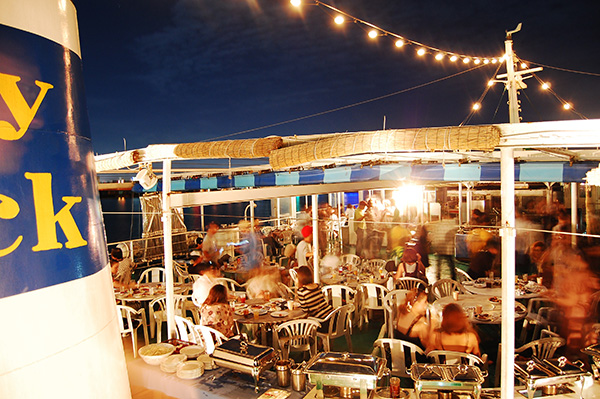 Hawaiian buffet: roast pork, Hawaiian-style potatoes, salad, macaroni salad, ahi poke, taco rice, coconut curry, hamburger steak, huli huli chicken, and onion rings.
Dessert items: pancakes and fruits.
*Beverages are not included in the price.

Live entertainment
Hawaiian hula performances by Mana'olana Hula Studio
A spectacular, authentic hula show, featuring former dancers from Tokyo Disneyland and an appearance by a popular local musician promise to spice up your evening aboard the Moby Dick.
Reservations and inquiries
Island Life Concierge
Tel: 098-916-8593/090-1946-7593
URL: http://www.islandlifeconcierge.com
*Programs and performers are subject to change.