Opening of the gate ceremony (Shurijo Castle)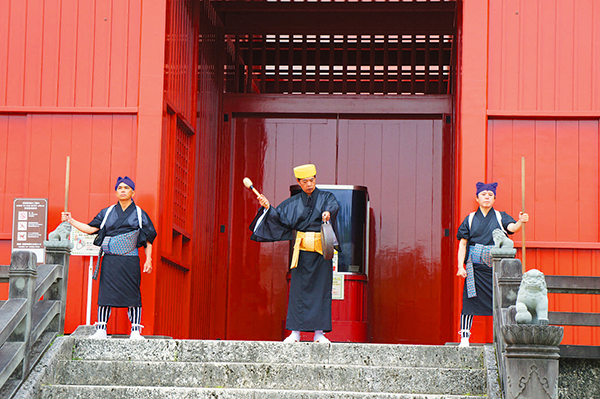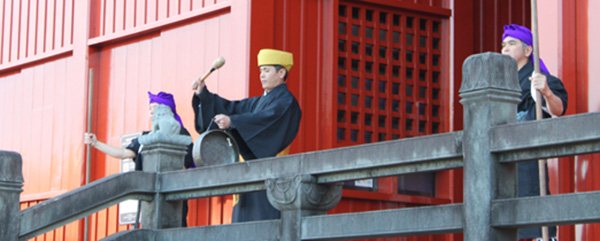 Have a commemorative picture taken with the gate guardians dressed in a traditional Ryukyuan costume.
During the Ryukyu Kingdom era, Shurijo Castle served as the royal residence of the king and his family as well as the headquarters of the Shuri government.
Ukejo -- a traditional ceremony featuring the opening of the Hoshinmon Gate by the gate guardians, who are dressed in costumes reminiscent of the clothing worn by Shuri government officials -- is held every morning starting at 8:25. Elegant classic Ryukyuan music is played in the background for about 15 minutes after the opening of the gate, creating an extraordinary, solemn atmosphere.
Date: Every day (except for the first Wed and the following day of July)
Time: 8:25-8:45
Place: Hoshinmon Gate in Shurijo Castle Park's free area
Admission: Free
*The ceremony may be canceled due to inclement weather.