7th Okinawa International Movie Festival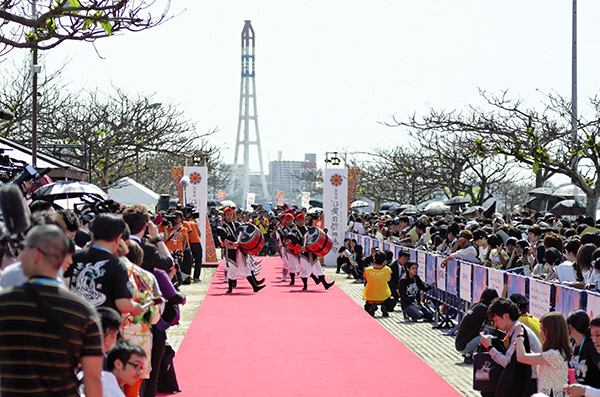 Marking its seventh edition this year, the Okinawa International Movie Festival offers a variety of entertainment ranging from Japanese and foreign movies to live music concerts, fashion shows and comedy routines.
The festival is organized by major Japanese entertainment conglomerate Yoshimoto Kogyo Co., Ltd. Participants include many of the best-known comedians from Yoshimoto, and the festival gives fans an opportunity to enjoy their new performances in movies and comedy shows.
One of the most popular events is the "Red Carpet" where you can see in person a number of renowned comedians and actors who starred in the movies. This event has traditionally been held at the Okinawa Convention Center in Ginowan City and on Kokusai Street in Naha City. This year Koza Music Town in Okinawa City has been added as a third location.
Date: Wednesday, March 25-Sunday, March 29, 2015
Place: Ginowan City, Naha City, Chatan Town