子どもフェスティバル!アドベンチャーワールド
A fun-filled kids' event whole family can enjoy!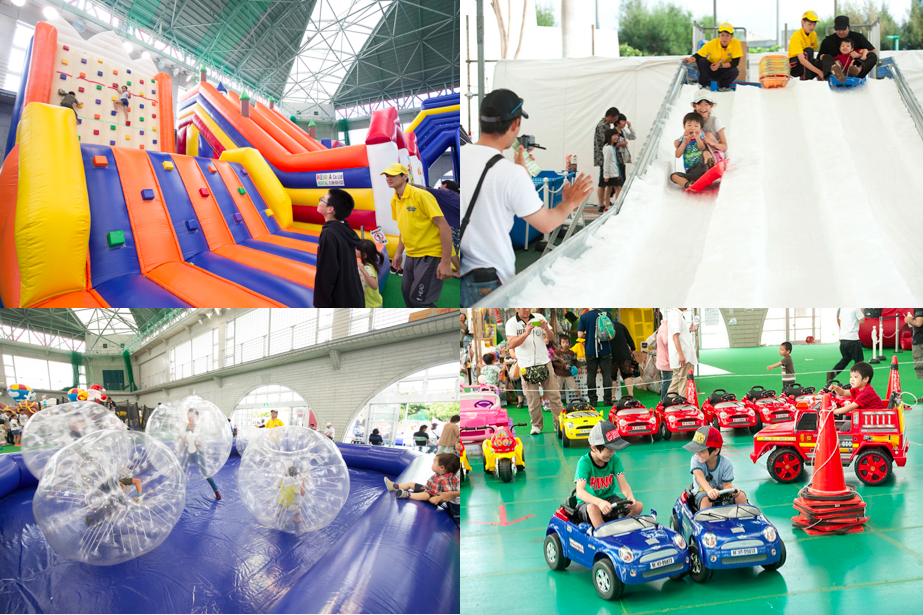 In Japan, May 5th is Children's Day, the national holiday every Japanese kid waits for with much anticipation and excitement. The Kids Festival Adventure World will be held at the Chatan Dome in Mihama, Chatan on Wednesday, May 1 through Sunday, May 5 from 9:00 to 17:00. The festival is full of exciting events and attractions for both kids and their families: Sekai no Fuwafuwa, featuring a number of giant bounce activities; the giant fluffy slider (30 meter long) where kinds and their parents can play together, the Exciting Area where kids can experience bubble soccer, a climbing wall and kids disco party. Also open are Fureai Land where you can play with a variety of dogs and cats from around the world; the Snow Show Adventure where kids can touch and play with snow (paid); Fantasy Land with a huge bubble making machine, which produces some 10,000 soap bubbles per minute; a kiddie pool (be sure to bring your swimwear); Norimono Land featuring  fun and exciting carts and radio controlled toys and more! Last but not least, children can enjoy unlimited rides on air bouncers free of charge!

Featuring a giant fluffy slider where you can enjoy unlimited fun rides all day!
Bubble time schedule at kids pool area: 11:30, 12:30,13:30,14:30,15:30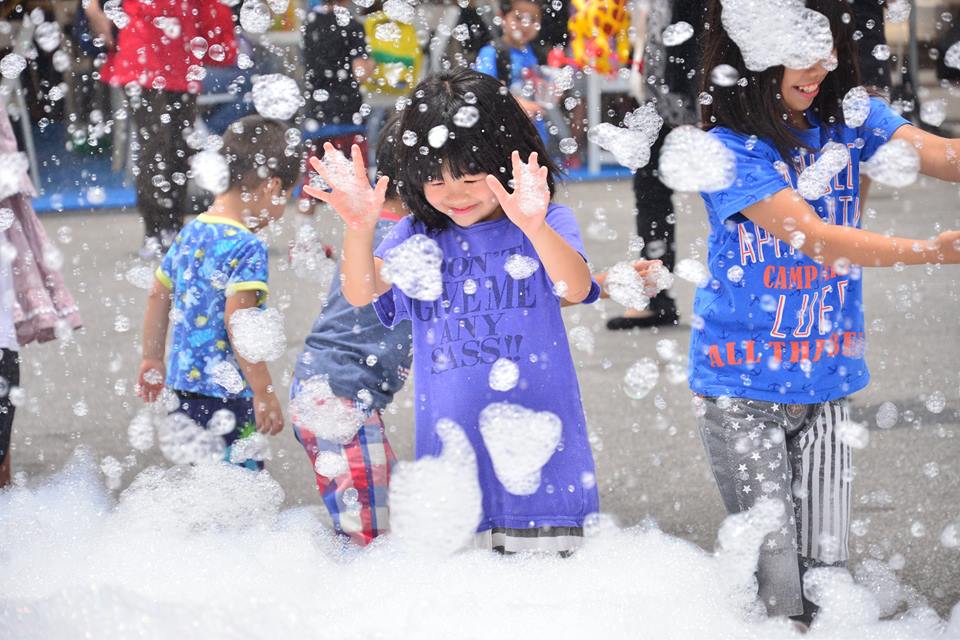 Event: 16th Kids Festival Adventure World
Place: Chatan Dome (Chatan Town)
Date: Wednesday-Sunday, May 1-5, 2019
Time: 9:00-17:00
Admission:
Advance tickets: 1,600 yen for age 16 and over, 1,000 yen for age 15-4, free for age 3 and under
*Available at these locations: Family Mart (E plus), Lawson (L-code: 83436), Corp Apple Town (Corp Apure), Corp Yamauchi, Corp Misato, Corp Oroku and Yui Work, Ryubo (Pallet Kumoji), Okinawa highway parking areas (Igei service area, Nakagusuku parking area)
Same-day tickets: 1,800 yen for age 16 and over, 1,200 yen for age 15-4, free for age 3 and under
For more information: 098-936-0134