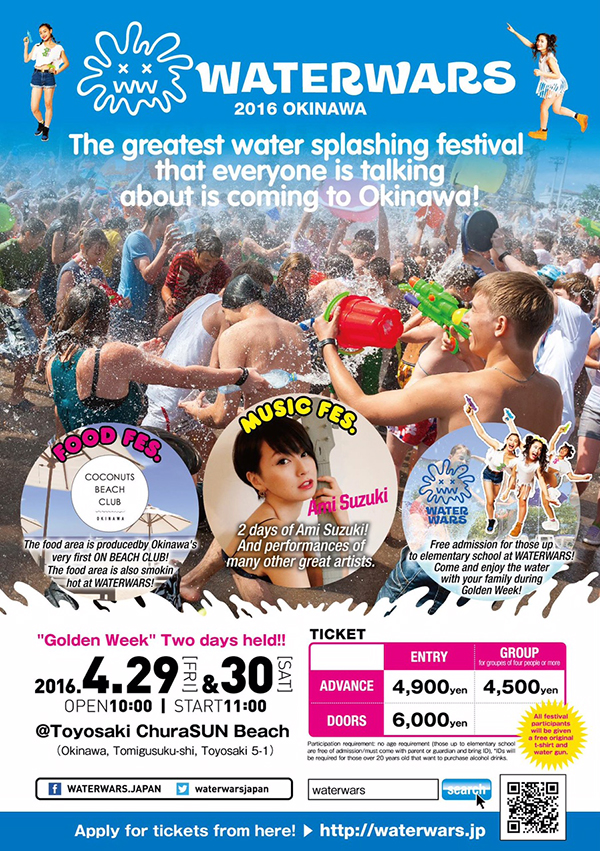 The greatest water war festival is coming to Toyosaki Chura Sun Beach on April 29-30, just in time for Golden Week. J-Pop idol Ami Suzuki will perform both days along with other great artists and DJs. Admission includes T-shirt and water gun.
Date: Friday-Saturday April 29-30, 2016
Time: Starts 10:00
Place: Toyosaki Chura Sun Beach
Admission: Same day tickets 6,000 yen; with discount card 3,000 yen*
*The special discount card worth 50 percent off the same day ticket price is available for free pick up at the Okinawa Index office at 11-2 Minato in Chatan.