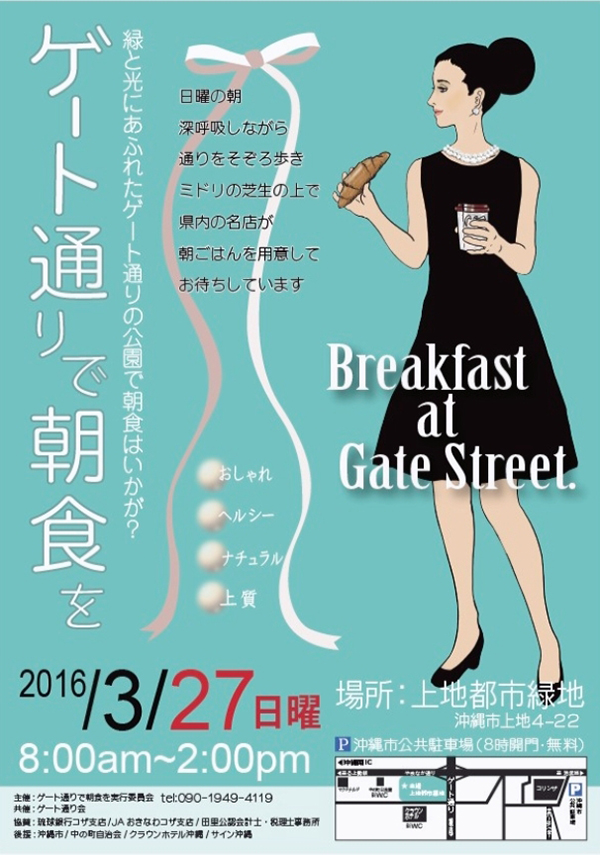 Looking for an unusual morning experience? This is the perfect event for starting your Sunday morning off with a gourmet breakfast in a pleasant open-air setting. Breakfast options include bread and baked goods, healthy cold-pressed juice, soup and more.
Date: Sunday, March 27, 2016
Time: 8:00-14:00
Place: Uechi Toshi Ryokuchi (the park located right outside Kadena Air Base Gate 2, Okinawa City)
Admission: Free
The Okinawa City Public Parking lot is open to event visitors from 8:00 (free).