'Green Mythology from Okinawa' opening party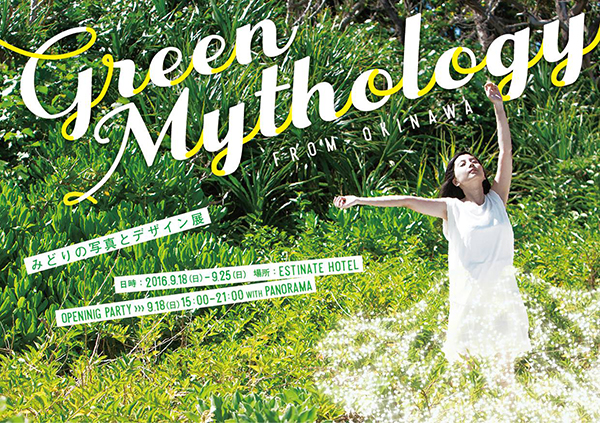 Estinate Hotel invites you to a party to celebrate the opening of this new art exhibition in their lobby/restaurant. Admission is free and food and drinks are available for purchase. DJ team Panorama will be keeping the music flowing with typical Estinate festivity.
The exhibit is a collaborative effort by three native Okinawan artists who share the experience of having left Okinawa for several years and recently returning. Photographer Risako Sueyoshi and graphic artist Akiko Haneji have collaborated to create powerful images featuring model Yuzuki Yamashiro that express Okinawa's verdant, subtropical nature from a returnee's perspective.
The exhibit will continue daily through Sept. 25, 2016.
Date: Sunday, Sept.18, 2016
Time: 15:00-21:00
Place: Estinate Hotel, Naha
Admission: Free