オクトーバーフェスト
Octoberfest 2018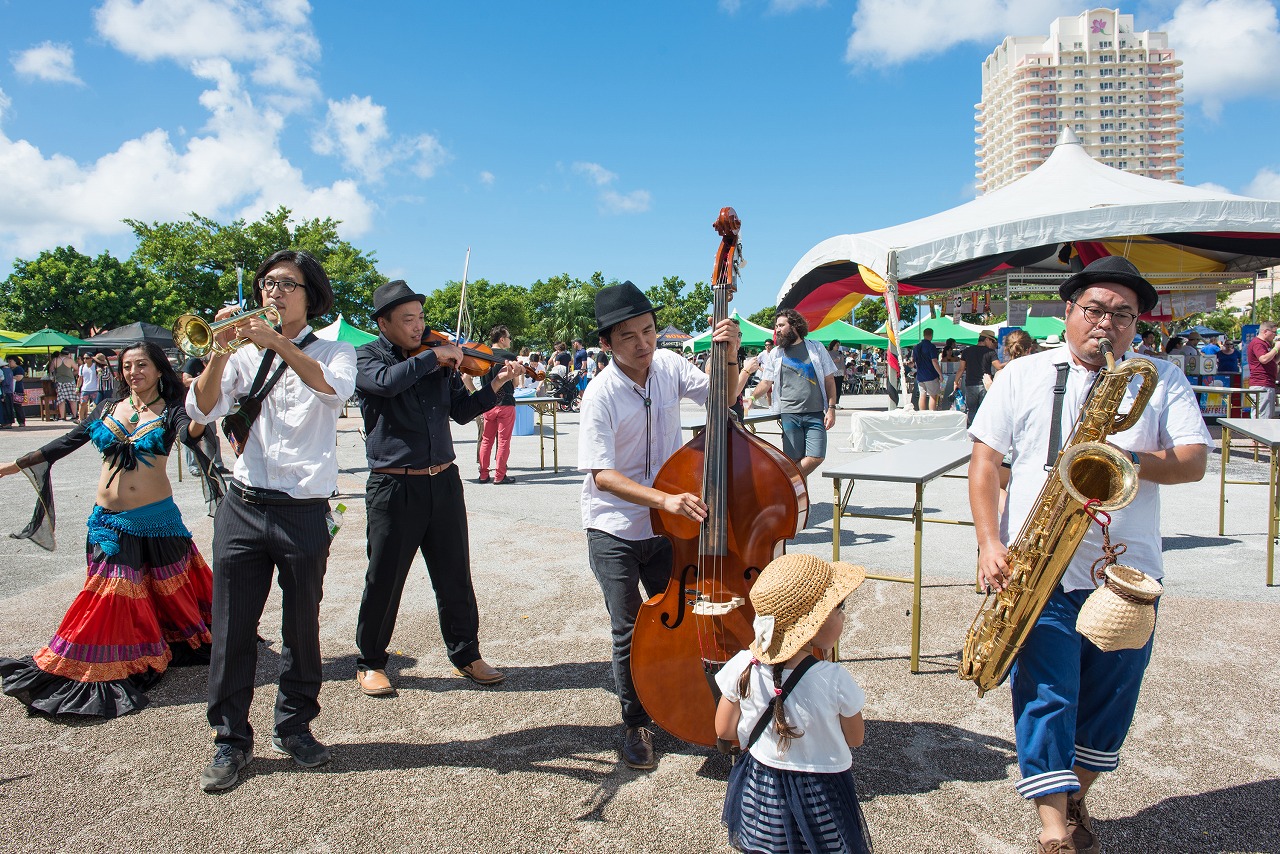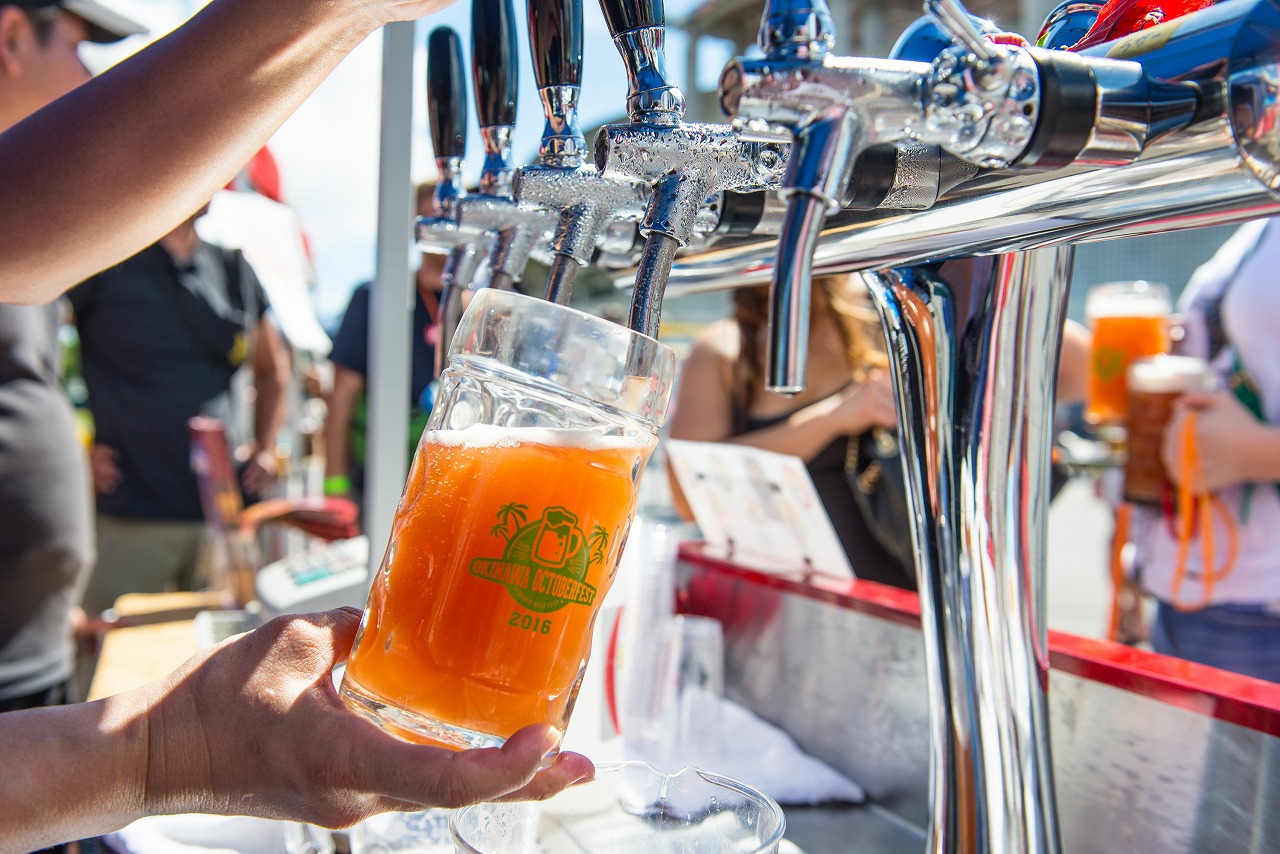 Okinawa Octoberfest gets into the spirit with a wide range of selections encompassing beers from major breweries, craft beers, imported beers and specialty beers from well-known restaurants. The event features a day of entertainment and terrific food from vendors across the island to be enjoyed in the cool ocean-side breeze of Fisharena. Admission is free, but no outside glassware is allowed.
Date: Saturday-Sunday, Oct. 13-14, 2018
Time: 15:00-21:00 (Oct. 13); 14:00-20:00 (Oct. 14)
Place: Chatan Fisharena
*Visitors must be 22 years old or over to purchase beer.
Beer Side ——————————————————————
National beer
・SPRING VALLEY BREWERY
・Suntory Beer
Okinawa & Japan brewery
・CHATAN HARBOR BREWERY_Loco
・FAR YEAST_Yamanashi Pre.
・Helios Beer_Loco
・OKINAWA SANGO BEER _Loco
・Ishigaki Island Craft Beer_Loco
・Kure Beer_Hiroshima Pre.
・Ooyama G Beer_Tottori Pre.
・Hitachino Nest_Ibaraki Pre.
・Miyako Island Micro Brewery_Loco
・Mojiko Retro Beer_Hukuoka Pre.
World beer
・Evergreen Imports
Georgetown、FREMONT、MELVIN_U.S.A.
・KOBATSU Trading
Plank、CREW REPUBLIC_Germany
・BrewDog_Scotland
・Brooklyn brewery_U.S.A.
・Hofbrau_Germany
・Paulaner_Germany
・Spaten_Germany
・Franziskaner_Germany
Beer pub
・BEER RIZE 2ND AVE_Beer Caravan
・COLOSSEO 262 _Beer Pub
・Okinawa Brewing Company_Beer Pub
・Taste of Okinawa_Beer Pub
Food Side ——————————————————————
・AIENCOFFEE&HOSTEL (Coffee)
・Asian Food Fuuten(Thai Food)*Saturday only
・BEYOND CRWESER (SMOKE BBQ)
・BISTRO bom bà(Spice Curry)
・Borrachos (Tacos)
・Captain Kangaroo (Hamburger)
・Cheers!! (Cheese)
・Emerald Oceanside Grill (Steak)
・GORDIE'S (Hamburger)
・Pain de Kaito (Bread)
・Sauce Live (BBQ Chicken)
・Smokin Slabz BBQ (American BBQ)
・TESIO (Sausage)
・The SCARPETTERS (Pizza)
・WMD STREET FOOD (Mexican Street Food)
・Izakaya Arakoya (Grilled pork)
・Italian Bar Baggio(Tapas)
・Ukishima Gyoza Rankeibou (Gyoza)
・Uruma Gelato (Gelato)
・Kaki Goya (Oyster)
・Gohan-ya de su-su-soon (Appetizers)
・Tonsen OKINAWA (Pork Steak)
・Puka Puka Puuka (Sausage)
・Marutama (Fish & chips)