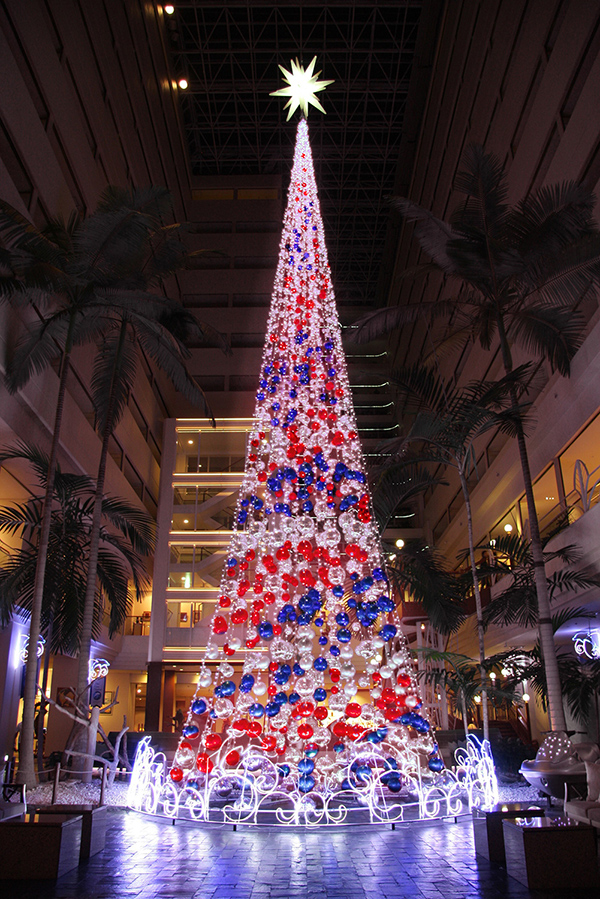 Renaissance Okinawa Resort, known for its dolphin programs, creates a glittering setting with the theme of "Red Christmas." Featuring eco-friendly LED lights, the area around the outdoor pool is brightened up with a display of 13 illuminated dolphins during event periods. The lobby and beach area are also decorated with myriad lights. Enjoy a magical time at Renaissance.
Blue Ocean Illumination
Date: Nov. 1, 2018-Feb. 28, 2019
Time: Sunset-24:00
Place: Renaissance Okinawa Resort (Onna Village)
Admission: Free
For more information: (Renaissance Okinawa Resort) 098-956-0707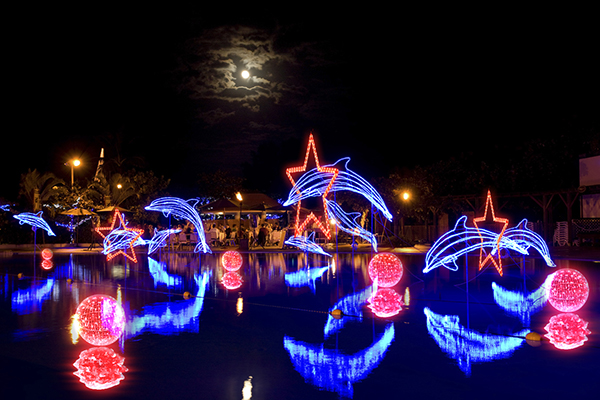 At the Renaissance Okinawa Resort, you can enjoy the beautiful reflections of 13 dolphin-shaped light displays in the swimming pool while listening to the pleasant sound of the waves. The beachside terrace features a romantic walk lined with some 80,000 lights.