Red Wings free benefit for Kumamoto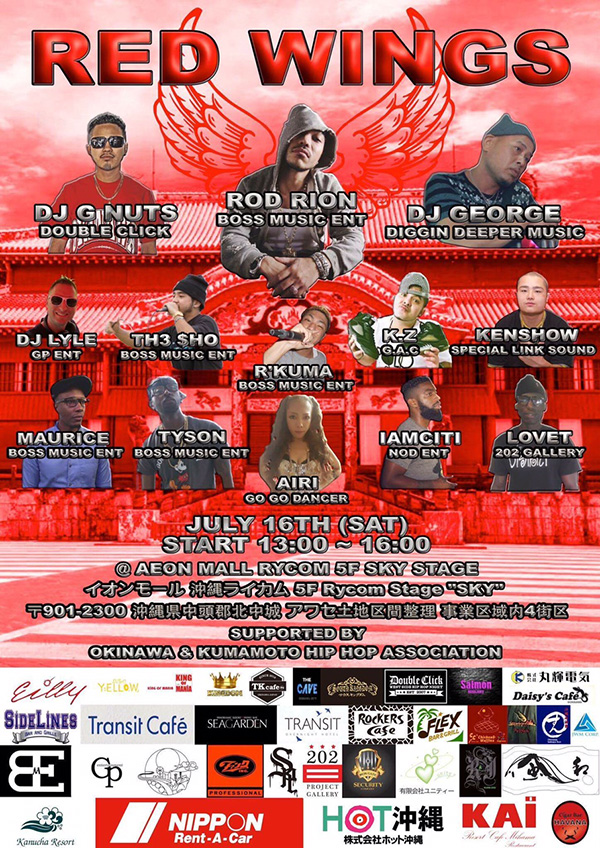 Date: Saturday, July 16, 2016
Time: 13:00-16:00
Place: The Aeon Mall Okinawa Rycom 5F Sky Stage
Admission: Free (donations welcome)
Entertainment by: Red Rion, DJ G Nuts, DJ George, DJ Kyle,
Th3 $HO, R'Kuma, K.Z, Kensho, Maurice, Tyson, Airi,
Iamciti, Lovet
Supported by: Okinawa and Kumamoto Hip Hop Association
http://www.akaihane.or.jp/english/index.html
At 2:46 pm, on March 11, 2011, a magnitude 9.0 earthquake, one of the largest ever recorded, struck the northern part of Japan. Close to 20,000 people lost their lives, and that number is still increasing. Charitable events such as this one continue to provide aid and temporary housing to quake victims.