Sapposhi Parade & Sappou, Coronation Ceremony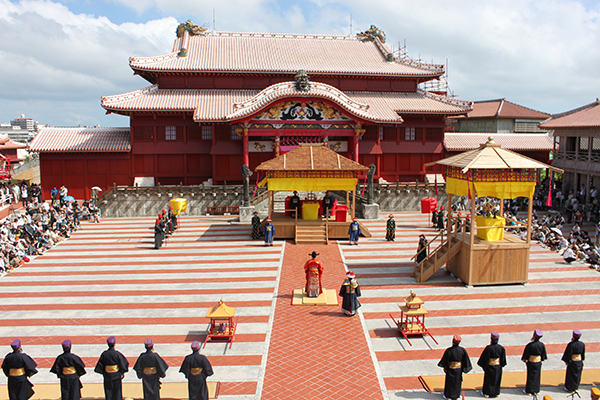 In 1404 the Sappou, Coronation Ceremony, which was the enthronement ritual held during the days of the Ryukyu Kingdom, took place for the first time. This event revives this Sapposhi Ceremony -- one of the Ryukyu Kingdom's biggest ceremonies. A re-enactment of the Sapposhi Parade, a procession of envoys sent by the Chinese emperor that proceeded from Tenshi-kan (the accommodation facility for the envoys) in Naha City to Shurijo Castle, takes place preceding the ceremony.
Date: Oct. 31 (Sat), 2015
Sapposhi Parade
Time: 11:40-11:55
Place: From Shureimon Gate to Shicha-nu-Una in Shurijo Castle Park's free area
Sappou, Coronation Ceremony
Time: 12:10-13:10
Place: Una courtyard in front of Shurijo Seiden *Admission required to watch the ceremony in the Una courtyard.