うたの日コンサート2018
Uta no Hi Concert 2018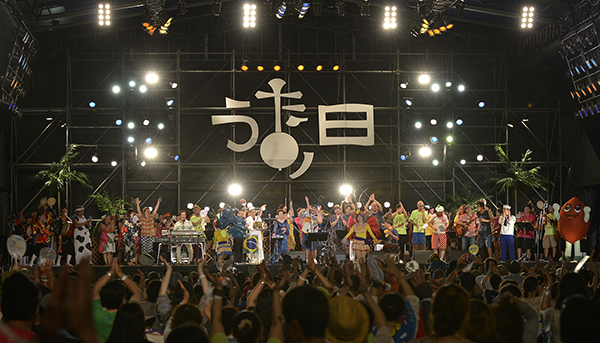 During World War II, when singing out loud was strictly prohibited, Okinawan ojii and obaa, meaning grandfather and grandmother in the local dialect, encouraged each other by singing and dancing quietly to endure the hard times.
The Uta no Hi Concert, or Song Day Concert, is an open-air concert held annually in conjunction with Irei no Hi -- an Okinawan holiday observed on June 23 of every year to commemorate the victims of World War II and to pray for continued peace. The event features a variety of live performances ranging from Okinawan folk to pop music by local artists. There will also musicians from mainland Japan joining in the event and performing their songs.
Date: Sunday, June 24, 2018
Time: Doors open 13:30; show starts 15:30
Place: Kaneku Seaside Park (Kadena Town)
Admission: 3,000 yen for adults, 1,000 yen for ages 13-18, free for under 12.
*Ticket prices include tax.
*You must take a seat in the seating section shown on your ticket.
*Elementary school and preschool age children must be accompanied by an adult/guardian.
*A limited number of tickets are available for the event; they may sell out quickly.
*The event may be cancelled due to inclement weather.
Official website: http://www.utanohi.jp (Japanese only)
For more information: (PM Agency) 098-898-1331