Southeast Botanical Gardens illumination
Sparkling lights illuminate the Southeast Botanical Gardens -- a living museum filled with brilliant blooms of tropical flowers and lush greenery -- every evening until April, 5 2020.
With the lights enhancing the already beautiful natural features of the gardens, the Southeast Botanical Gardens illumination has a different feeling from similar events taking place at hotels and shopping malls around the island, making it well worth a visit.
Guests will receive a card on which they can write a wish and then attach it to the Christmas tree standing in the garden. In addition, a special Christmas dinner buffet will be offered Friday, Dec. 23, to Sunday, Dec. 25.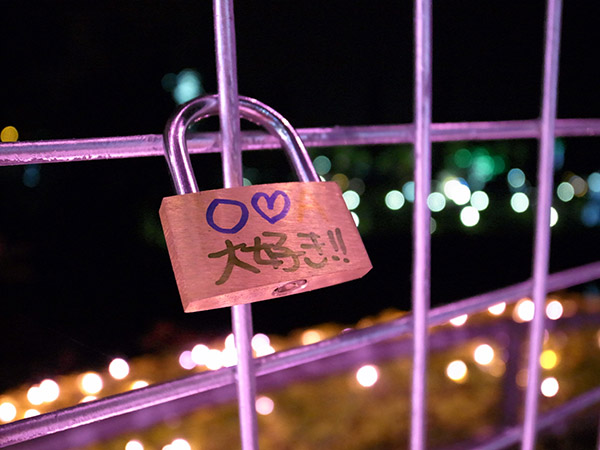 "Love Love Key Lock," where a couple can write their names on a heart-shaped padlock, lock it with hopes for their future and attach it to a fence
Time: 17:00-21:00
Price: 600 yen each, 500 yen each for two
Date: Saturday, Nov. 23, 2019 – Sunday, April 5, 2020
Time: 17:00-22:00 (Last entry 21:00)
*The gardens are normally open between 9:00 and 16:30.
*The water garden closes at 16:30 in preparation for the lights and reopens at 17:00.
Place: Southeast Botanical Gardens 
Admission: 1,800 yen for adults, 1,100 yen for high school students, 600 yen for elementary and junior high school students, free for children under 6