ガンガラーの谷
Valley of Gangala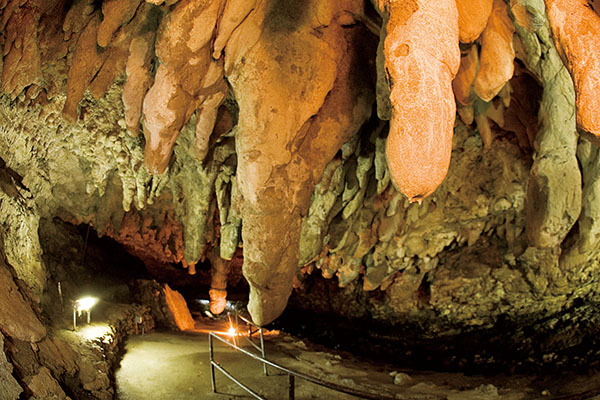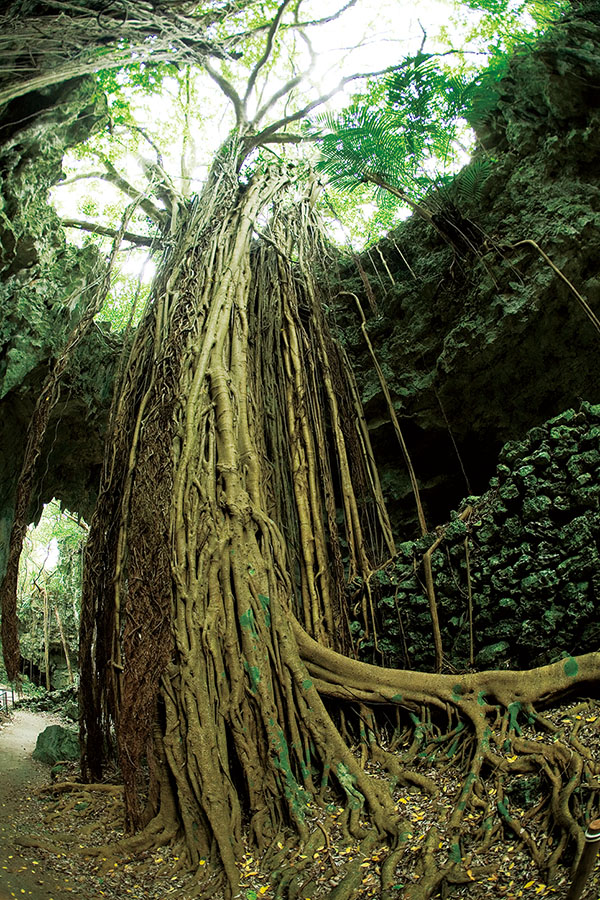 Opened to the public in 2008, the Valley of Gangala is a limestone cave created hundreds of thousands of years ago that is becoming increasingly popular as a spiritual place. Excavations are currently being conducted in these ancient caves that dot the lush subtropical forest and that are believed to have been the dwelling site of human beings who existed some 20,000 years ago. Structures dating back thousands of years have been found at this site, and visitors will feel themselves transported back to prehistoric times. A giant banyan tree estimated to be 150 years old, the ancient cave and valley-like formations resulting from the collapse of limestone are nestled in rich natural surroundings. Live events and photo exhibitions take place at the adjoining Cave Café, the departure point for tours to the valley. This place is highly recommended for those looking for the opportunity to experience an extraordinary natural phenomenon. (Admission allowed for group guided tours only with reservations required. The tour lasts about 80 minutes.)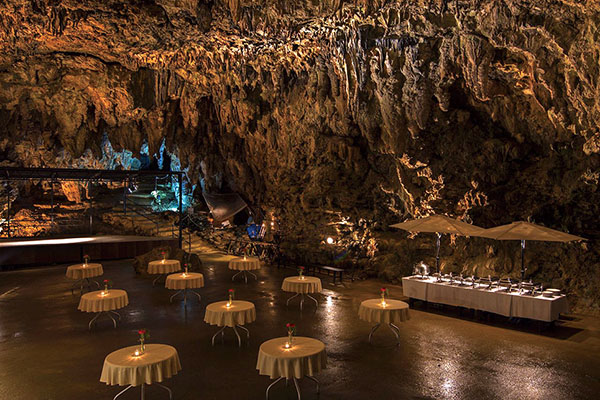 Cave Café
Some "unique" evening events have been held at this curious café located inside a cave, which is available for rent.
202 Maekawa, Tamagusuku, Nanjo City
Tel: 098-948-4192
Hours: 9:00-18:00
Open daily
Admission: Adults ¥2,200, ages 15-18 ¥1,700* Free for children under 14 accompanied by a parent
*Free for parent-accompanied elementary school students and under.
Tour departures: 10:00 / 12:00 / 14:00 / 16:00 Reservations required by phone or online the previous day (but tour possible on the same day if space available)
The Valley of Gangala was created by limestone erosion hundreds of thousands of years ago. Live events and photo exhibitions take place at the adjoining Cave Café, which is the departure point for tours to the valley.