Let's go to the bullfights!
There are over 40 bullfighting tournaments throughout the year, held almost every Sunday at one of 10 bullrings on the island. The most important among them all are the all-island bullfighting tournaments held in spring (second Sunday in May) and fall (second Sunday in November), which usually attract a crowd of approximately 4,500. Tournaments are normally scheduled for Sundays, with general admission set at 3,000 yen. Visitors from overseas are offered a special price of 2,000 yen. Only cash in yen is accepted for purchasing tickets at local bullfighting events.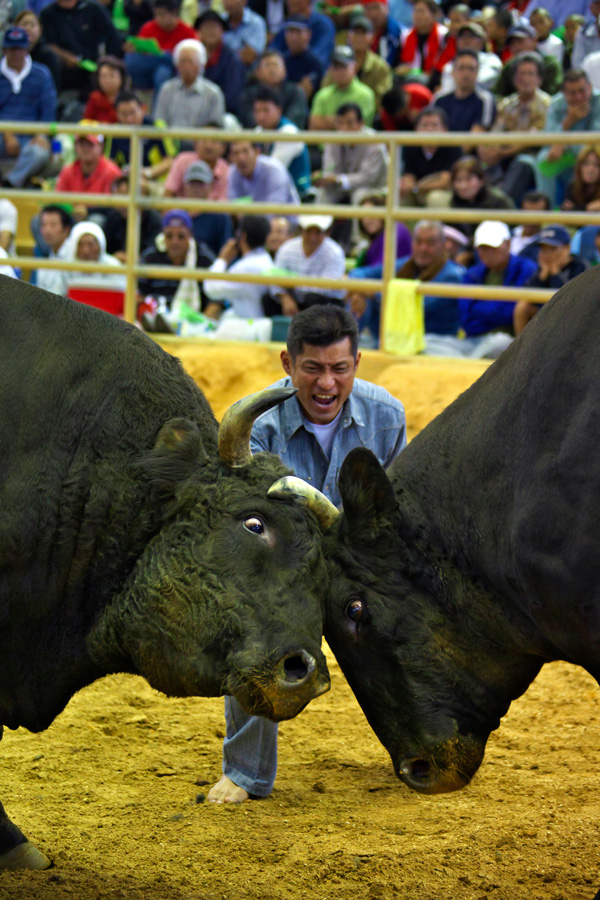 The bulls come from various parts of Japan and number about 600 in total. They debut at the age of 3 or 4 years and reach their bullfighting prime when they are 6 to 8 years old. Most of them retire around the age of 10. Bulls fighting in Okinawa weigh approximately one ton and are huge compared to bulls used for bullfighting in Spain, which average 500 kilos or less.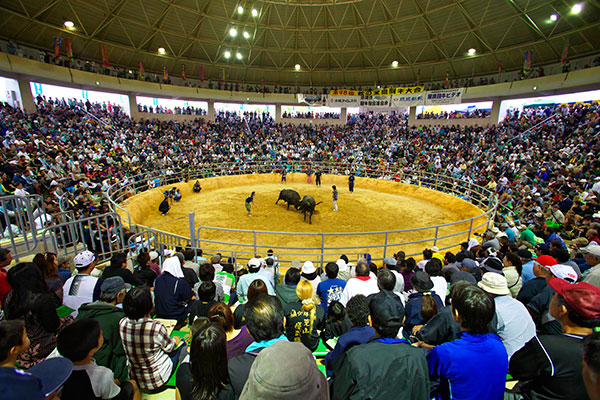 Date: Sunday, May. 7, 2017
Time: 13:00
Place:  Ishikawa Dome
Admission: 2,500 yen, 2,000 yen for foreign guests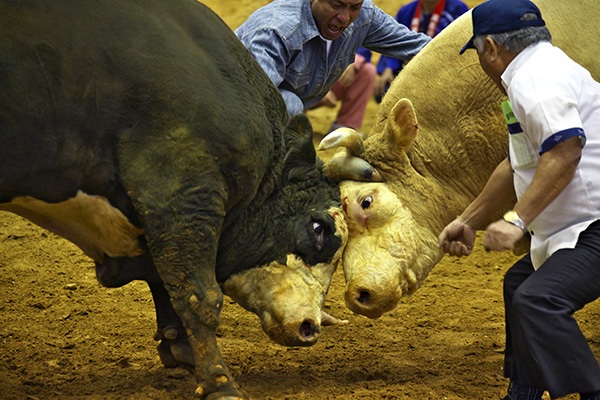 Date: Sunday, May. 14, 2017
Time: 12:00
Place:  Ishikawa Dome
Admission: 3,000 yen, 2,000 yen for foreign guests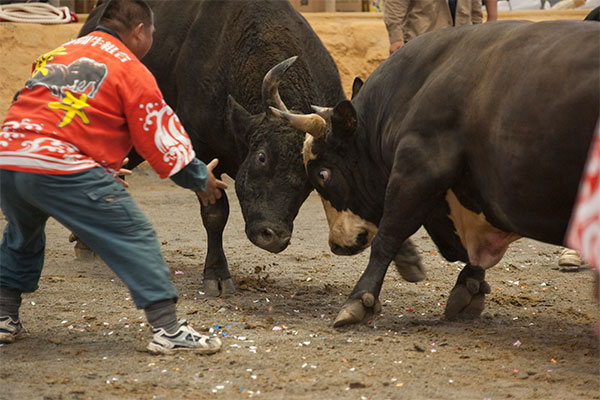 Date: Sunday, June. 4, 2017
Time: 13:00
Place: Ishikawa Dome
Admission: 3,000 yen, 2,000 yen for foreign guests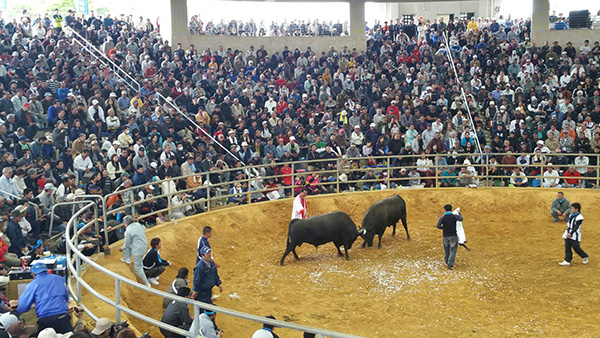 Date: Sunday, June 11, 2017
Time: 13:00
Place: Ishikawa Dome
Admission: 3,000 yen, 2,000 yen for foreign guests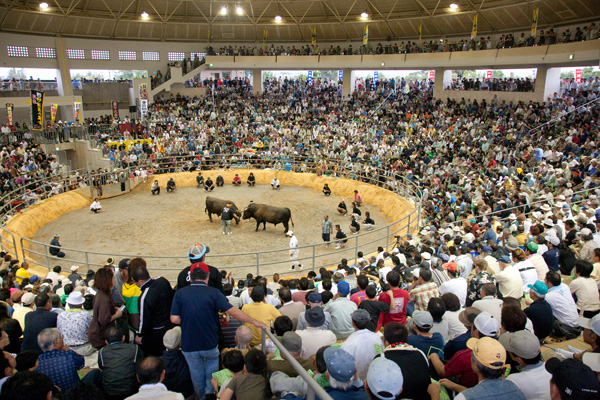 Date: Sunday, June 18, 2017
Time: 13:00
Place: Ishikawa Dome
Admission: 3,000 yen, 2,000 yen for foreign guests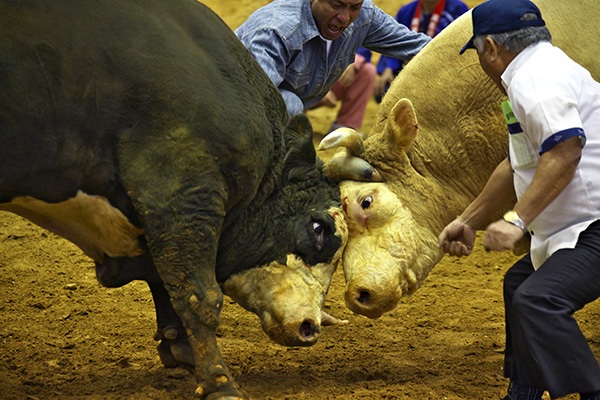 Date: Sunday, June 25, 2017
Time: 13:00
Place: Ishikawa Dome
Admission: 3,000 yen, 2,000 yen for foreign guests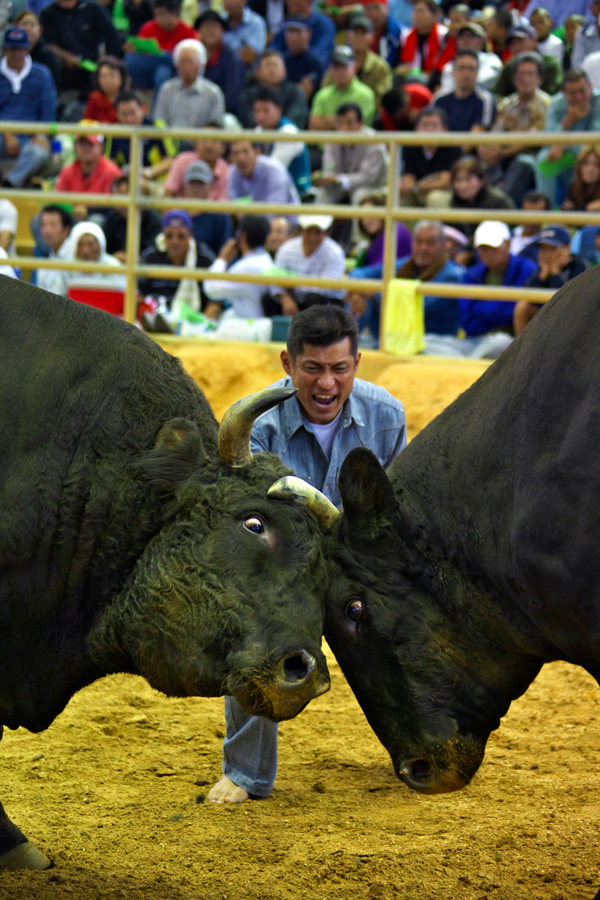 Date: Sunday, Aug. 13, 2017
Time: 13:00
Place: Ishikawa Dome
Admission: 3,000 yen, 2,000 yen for foreign guests