All of American Village is your stage! Mihama: Halloween Costume Contest

Every Oct. 31, Okinawa's largest Halloween costume contest is held in Mihama American Village. Participants include everyone from U.S. military personnel and dependents to people going all out in professionally created costumes, with the colorful crowd making American Village resemble a movie studio lot.
Prizes include $500 for first place plus many other giveaways. In line with this tradition, Chatan Town has plans to become a prime destination for lovers of cosplay.
Since 2017, the style of participating in the costume contest has changed to via Instagram.
How to apply:
Take a photo of yourself (or your kids) in costume at Mihama American Village and follow the official Instagram, then post photos on your Instagram with the hashtag #halloweenmihama2018. The organizers will announce the winners of the contest at a later date.
American Village Site
https://www.instagram.com/americanvillage.okinawa
American Village Official Instagram
https://www.instagram.com/americanvillage.okinawa/
Prizes:
1st $500, 2nd $300, 3rd $200, 4th $150, 5th $100, as well as giveaways like a restaurant ticket and 1 night stay at Vessel Hotel.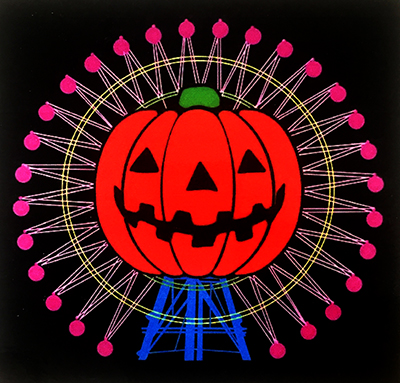 On the day, staff at the shops in American Village will be in their costumes to welcome you with specials sales and events.
For families with children, be sure to look for the pumpkin and Ferris wheel mark at the storefronts where you can get your candies with the magic phrase, "Trick or Treat!!"