ムーンオーシャン宜野湾 ホテル&レジデンス
Moon Ocean Ginowan Hotel & Residence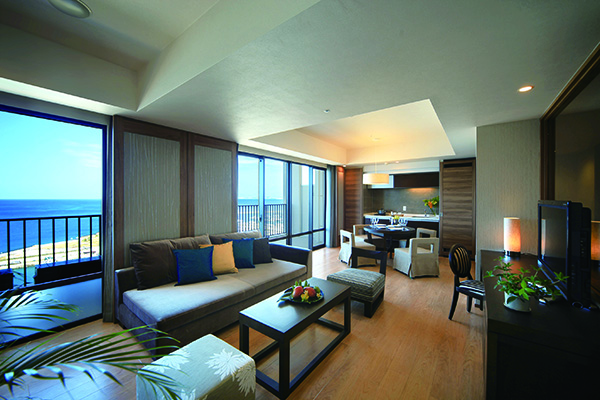 Residence-style accommodation to suit all tastes
The Moon Ocean Ginowan Hotel & Residence is a new type of accommodation combining hotel and condominium, which affords guests the atmosphere of a relaxing tropical resort and a comfortable urban oasis. The hotel enjoys a splendid location overlooking the East China Sea. With quality service offered under the concept of residence-like comfort, the hotel allows guests to relax and recharge, making it an ideal place for a long-term stay. All condominium units come with a spacious living room, ocean-view bath and full kitchen.
Recommended for families with children is a hotel-type room with two bedrooms. The hotel is conveniently located a 30-minute drive from the airport and affords easy access to the central area of Naha City as well as to relaxing leisure activities and resort destinations.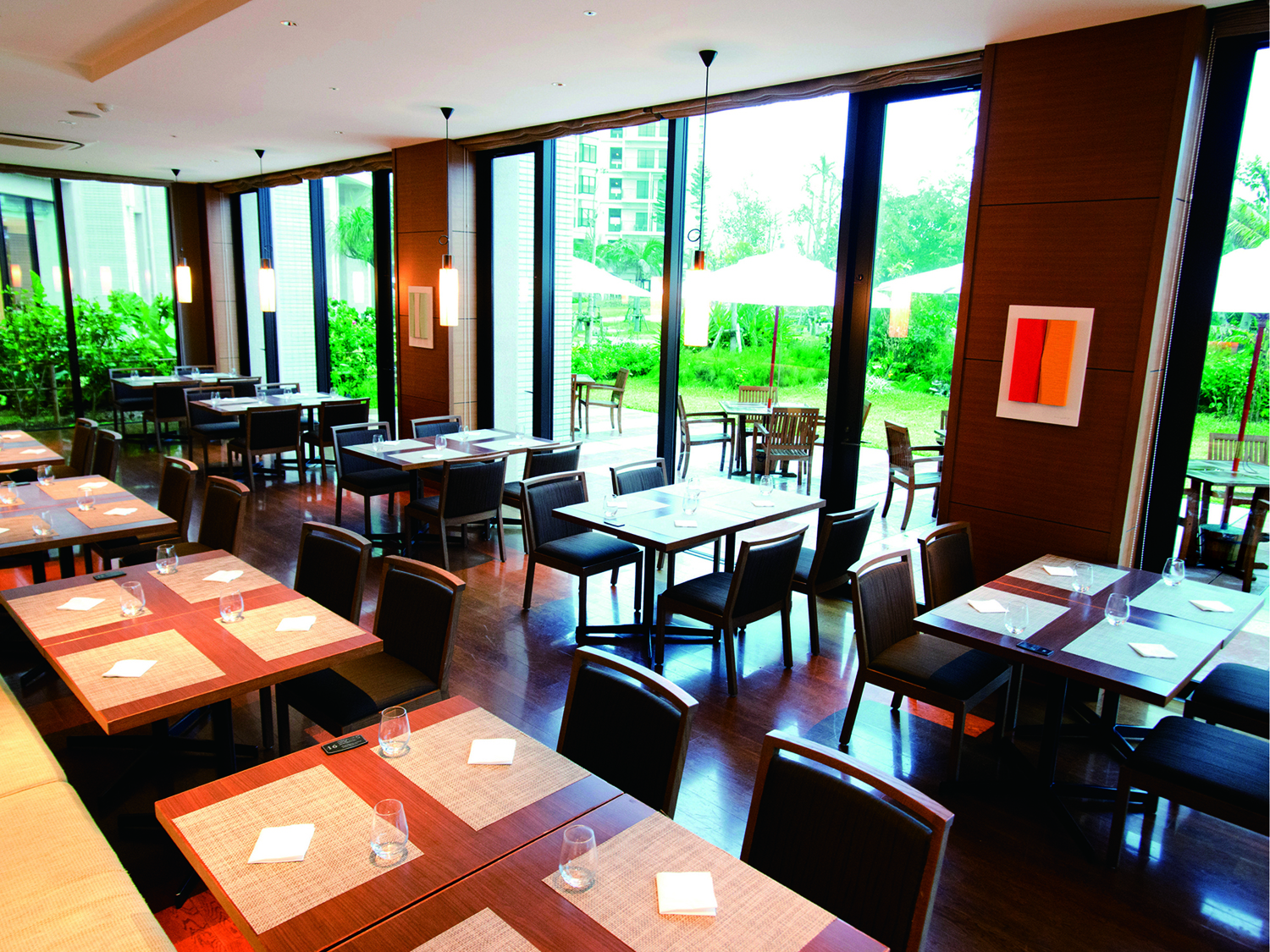 The all-day-dining restaurant Ocean Grill, offering a variety of American dishes and grilled foods, is perfect for family meals. In the evening the counter bar provides a sophisticated ambience.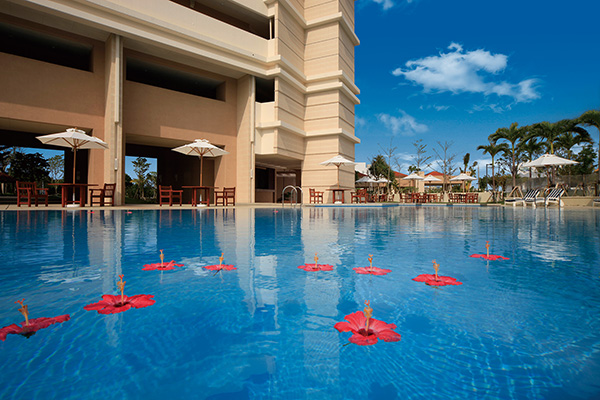 The garden pool, blessed with refreshing breezes and abundant sunlight. A jet bath at poolside is perfect for relaxing and unwinding in a peaceful atmosphere.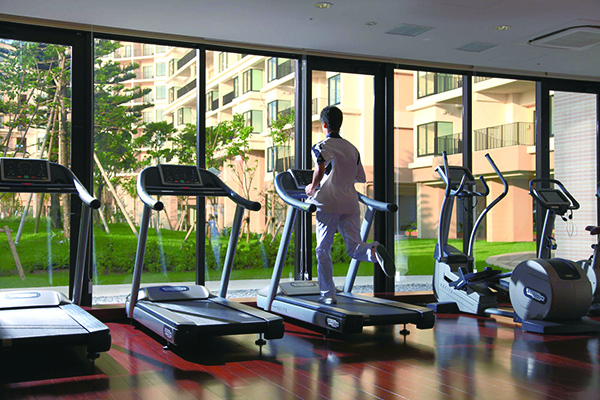 The gym is equipped with the latest exercise machines.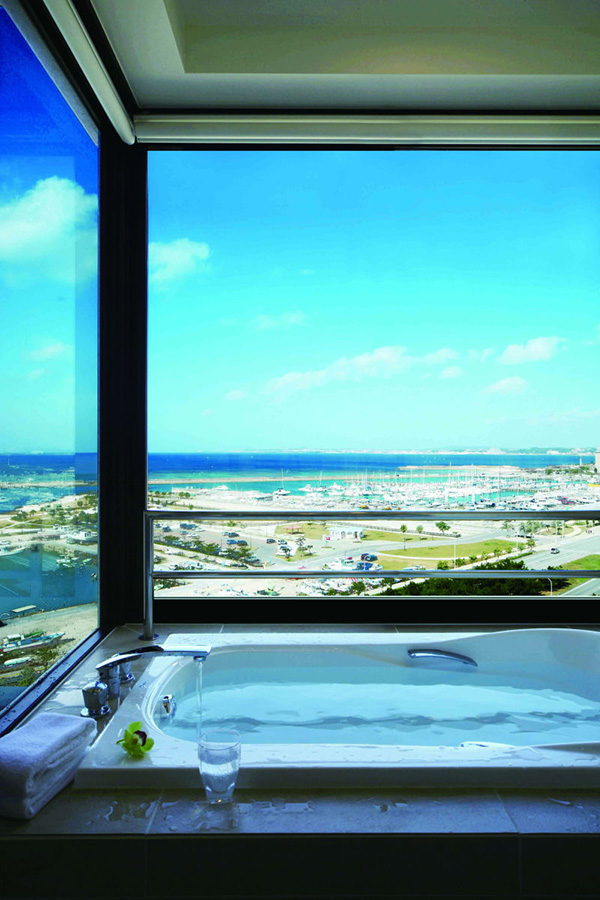 Relax in a guest room overlooking a splendid marina.
Facilities: shop / outdoor swimming pool / outdoor jet bath / athletic gym / laundromat / parking
Restaurant: All-day dining (Japanese and Western breakfast buffet, casual American lunch and dinner) / poolside café
Moon Ocean Ginowan Hotel & Residence
558-8 Uchidomari, Ginowan City
Tel: 098-890-1110
Category: Resorts & hotels, Condo hotels
Features: Outdoor pool, family friendly, ocean view
Price range: Moderate