Moon Ocean Ginowan Hotel & Residence / Hotel Moon Beach
Moon over Okinawa: two great hotels offer perfect choices
Moon Ocean
Located in Okinawa's exciting central area next to the Okinawa Convention Center in Ginowan City and near beautiful Tropical Beach, this spacious and convenient hotel and residence has a hidden secret in the form of the all-day dining Ocean Grill Restaurant -- a perfect family and business-friendly dining option for individuals or groups seeking great food in a relaxed atmosphere. All-day dining means Japanese and Western breakfast buffets in the morning and a menu that includes a variety of grilled delicacies including sirloin steaks and fresh, locally caught seafood in the evening. A private room is available.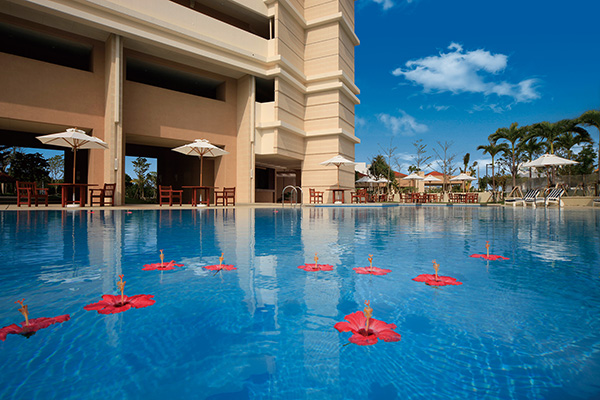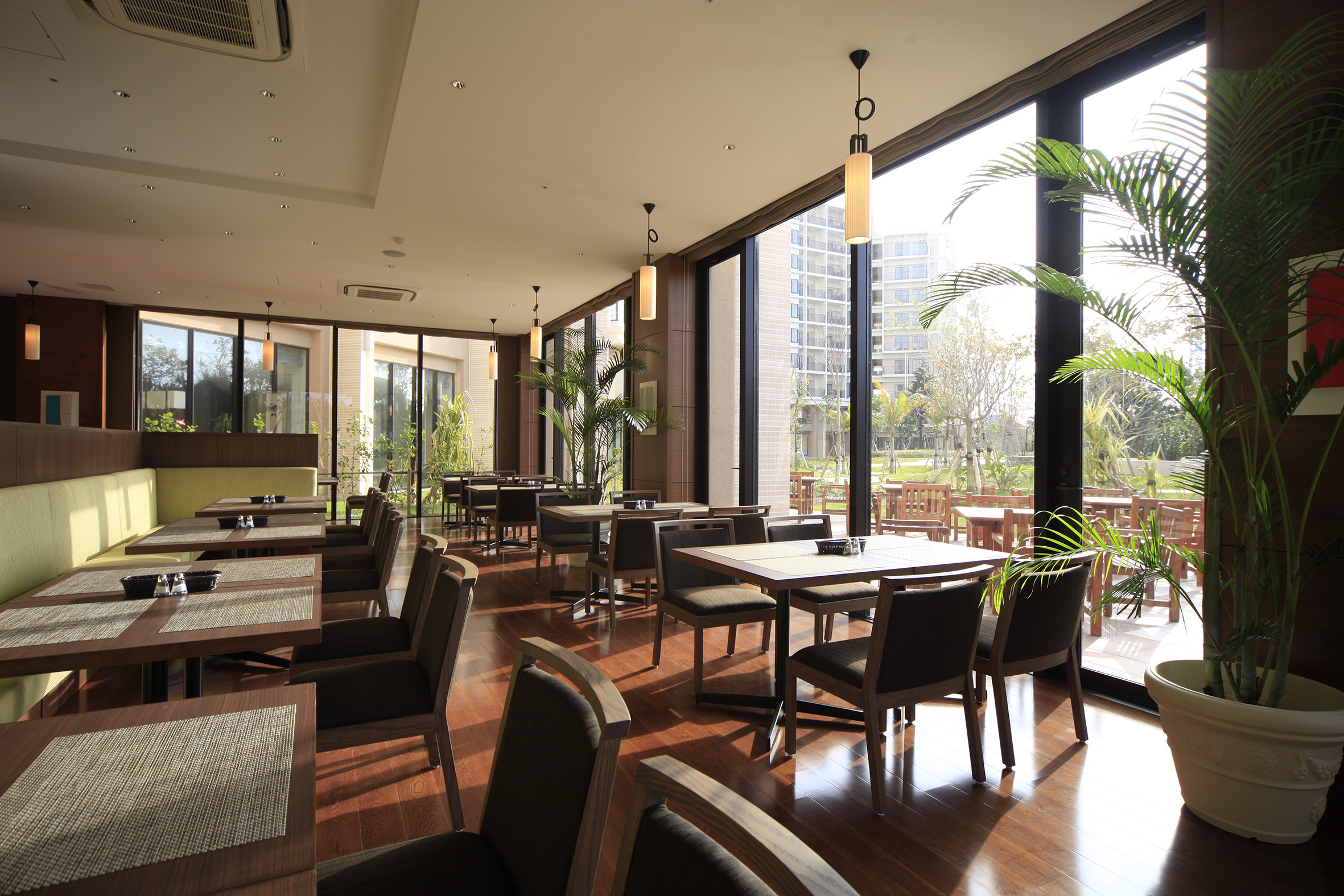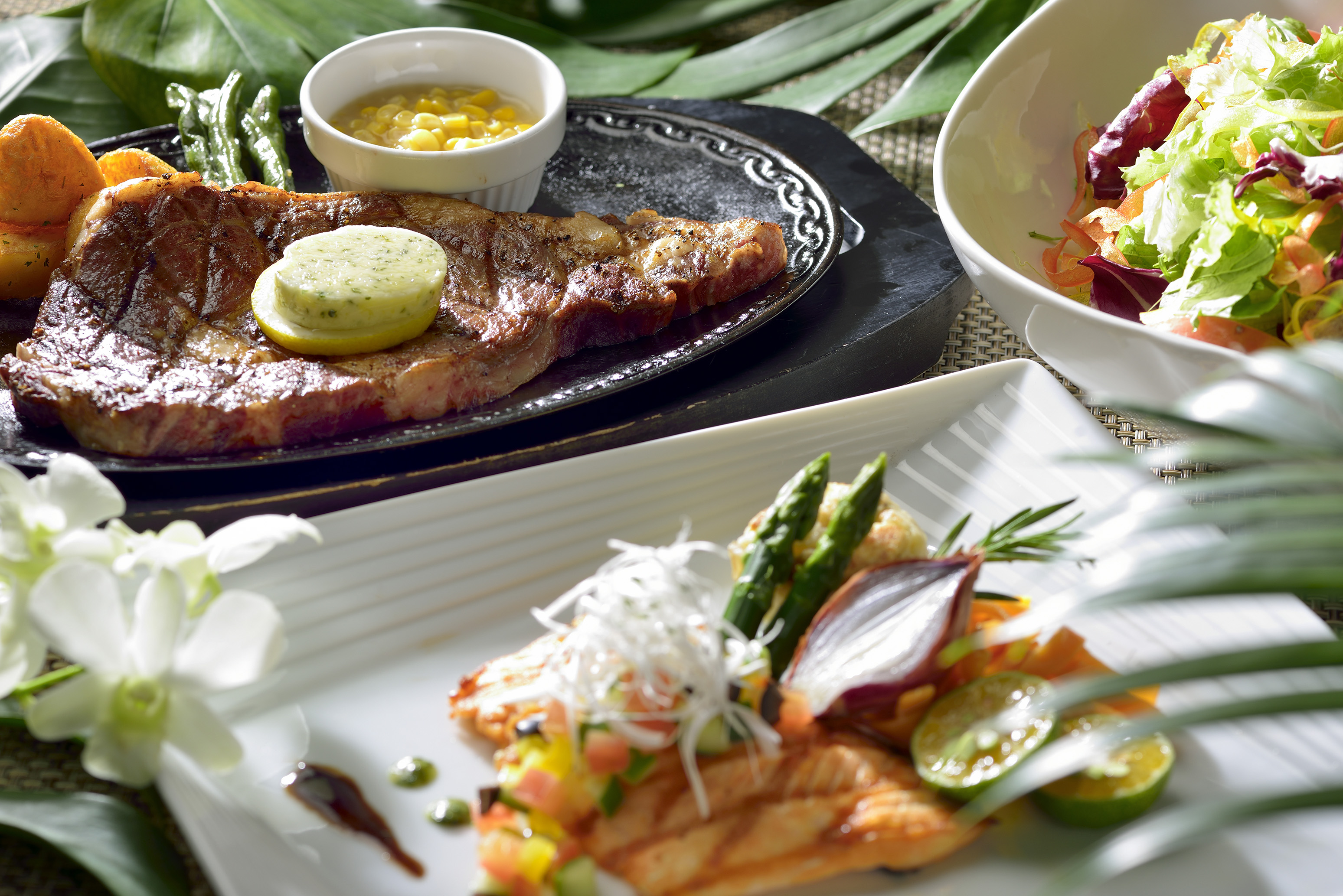 Moon Ocean Ginowan Hotel & Residence
558-8 Uchidomari, Ginowan City
Tel: 098-890-1110
Ocean Grill hours: Breakfast 7:00-10:00; lunch 11:30-14:00; afternoon tea 14:00-17:30; dinner 17:30- 23:00 (open every day)
http://www.moonbeach.co.jp/mo/english.html
Moon Beach
Further north is the island's first Onna Village resort, the legendary Hotel Moon Beach promises outdoor freshwater fun near a verdant tropical garden with an ocean view. Guests and visitors can enjoy a fabulous meal, featuring several exotic curries and assorted Okinawan,Japanese and Western delicacies at all-day dining restaurant Corallo. From March 18-20, the resort will host the annual Yachimun Pottery Festival, featuring classic and modern takes on Okinawa's traditional ceramic art by both established and up-and-coming artists. Spend a day at Hotel Moon Beach this summer!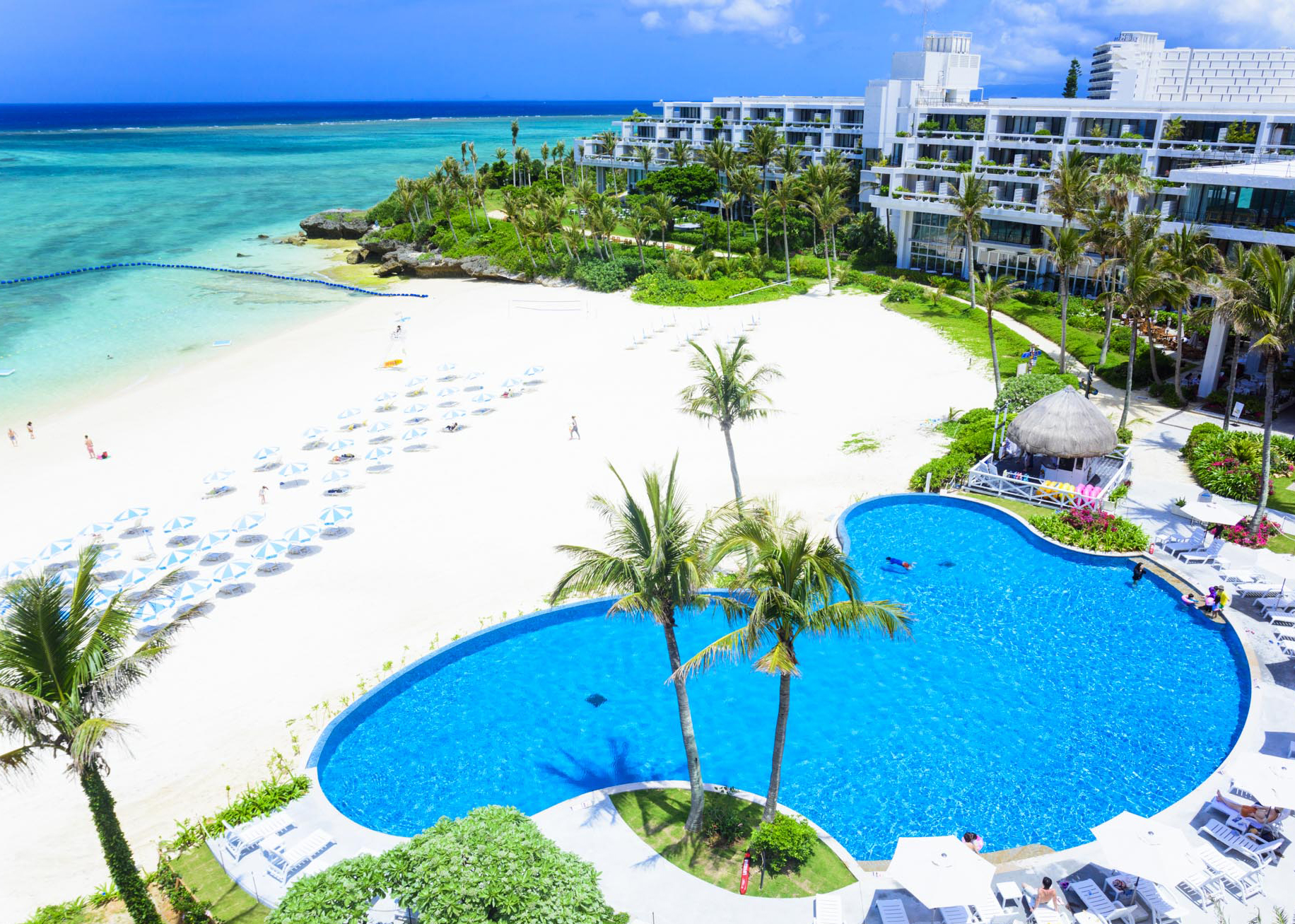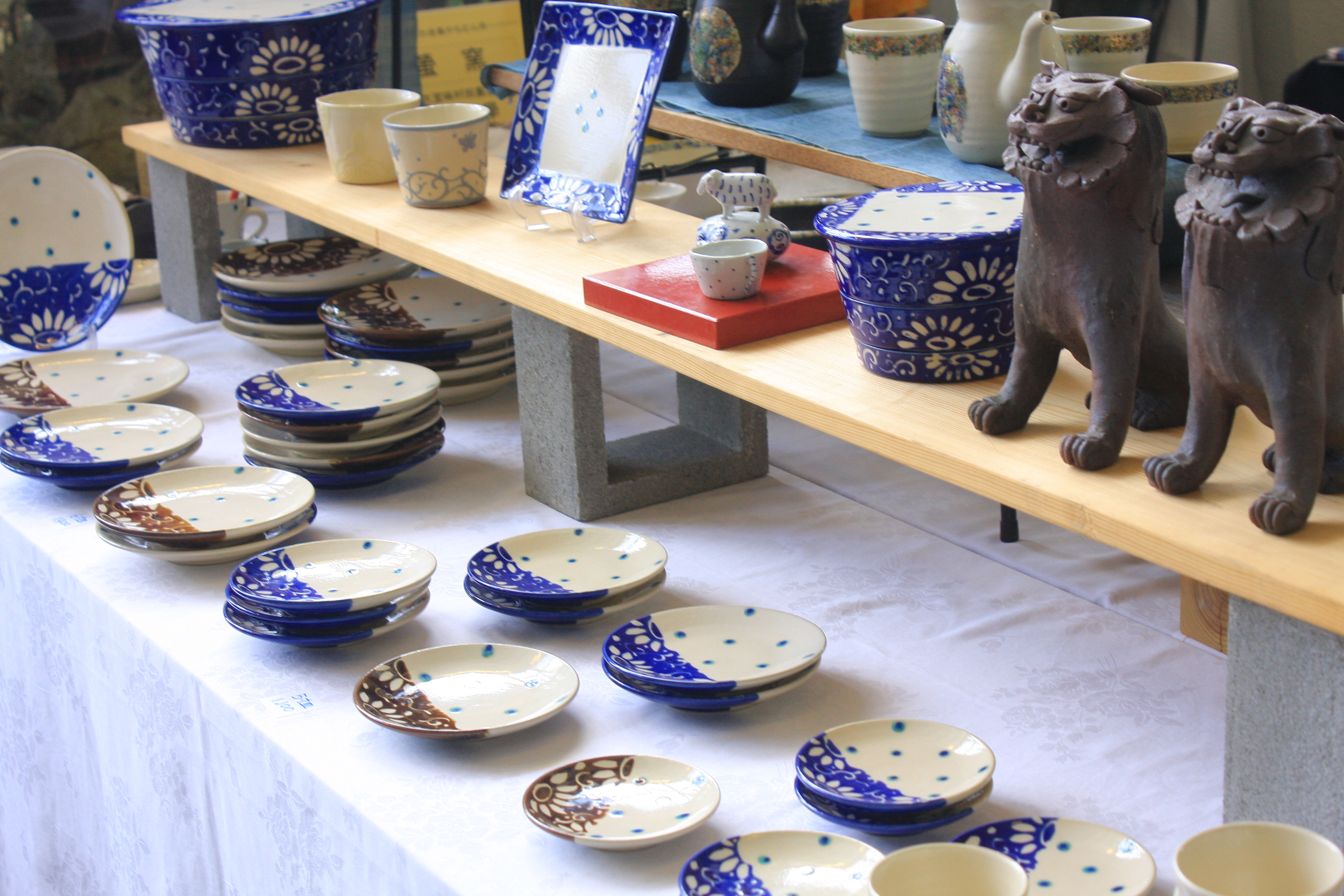 Hotel Moon Beach  
1203 Maeganeku, Onna Village
Tel: 098-965-1020
Corallo hours: Breakfast 6:30-10:00; lunch 11:30-15:00; dinner 18:00-22:00 (open every day)
Yachimun Pottery Festival
Date: Sat-Mon, March 18-20, 2017
Time: 10:00-20:00
Moon Ocean Ginowan Hotel & Residence / Hotel Moon Beach
Hotel Moon Beach  
1203 Maeganeku, Onna Village
Tel: 098-965-1020
Corallo hours: Breakfast 6:30-10:00; lunch 11:30-15:00; dinner 18:00-22:00 (open every day)
Yachimun Pottery Festival
Date: Sat-Mon, March 18-20, 2017
Time: 10:00-20:00
http://www.moonbeach.co.jp/international/english.html