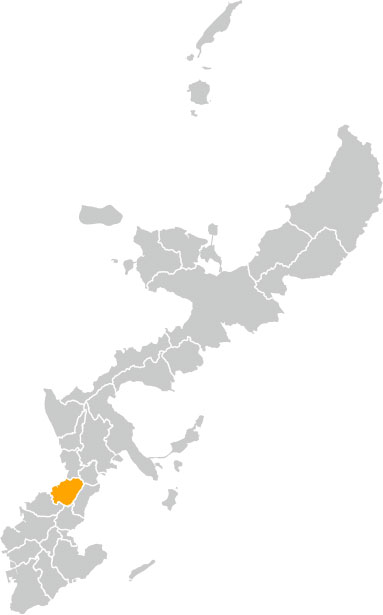 Ginowan City is located almost midway between Okinawa City and Naha City. MCAS Futenma as well as the U.S. Marine Corps' Camp Foster is located in Ginowan City, sandwiched in between two national highways, Route 58 and Route 330. Used car lots line a four-kilometer-long stretch of Route 330 known as the "Ginowan Used Car Highway," or in Japanese the "Ginowan Chukosha Kaido." Part of Route 58 is called the "Furniture Store Street" ("Kagu-ya Dori"), taking its name from the large number of shops that sell custom-made, Chinese and military surplus furniture.
The west coast of Ginowan functions as an events center, boasting such facilities as Ginowan Kaihin Park, Tropical Beach, the Ginowan Marina, the Laguna Garden Hotel and the Moon Ocean Ginowan Hotel & Residence. Also located here is the Okinawa Convention Center, which hosts a variety of events. Various new buildings and recreation facilities are constantly being built, among them the Mega Don Quijote, which recently opened. Other shopping centers such as the San-A Convention City are very popular, too.
On the Ginowan City shoreline, the Ginowan Convention Center offers a perfect combination of business and beach entertainment, hosting large international conferences as well as music events and festivals in an ideal beachfront setting. Among them are the Okinawa International Movie Festival, held here in March of every year, and the annual Ryukyu Kaiensai (Fireworks Festival), which takes place in April.
Specialties of Ginowan City
Taro
>>> Ginowan City Office's official website