Higashi Village / Ogimi Village / Kunigami Village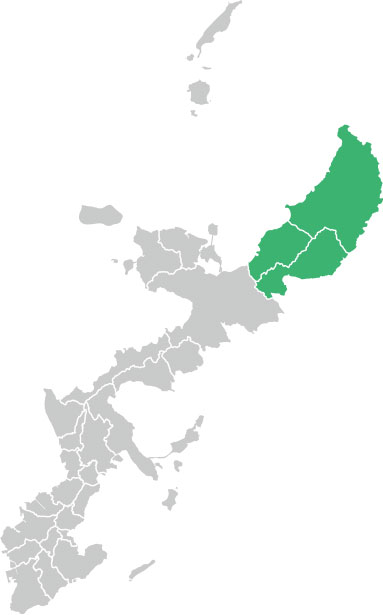 Moving further north from Nago City, you will be impressed by the beautiful landscape of Okinawa. Located here is the northernmost municipality of Kunigami Village; to its south are Ogimi Village, famous for basho-fu textiles and longevity, and Higashi Village for ecotourism. Being a less densely populated area of the island with a small number of commercial establishments, these three villages are home to vast expanses of pristine natural beauty.
Growing near the mouth of the Gesashi River in Higashi Village is a large stand of mangroves at the meeting point of salt and fresh water, beyond which is the ocean and its coral reefs. In Kunigami Village, there are a number of places within easy access of residential areas where you can luxuriate in the natural surroundings: Hiji Falls and a ravine known as Tanaga-gumui as well as popular scenic sites such as Cape Hedo, Daisekirinzan and Meuchi Banta -- a cliff-top lookout from which you can enjoy the beauty of the island's northern coastline. Visitors are recommended to visit Oku while exploring around Kunigami Village. The northernmost community in Okinawa, Oku feels a world away. The Oku River with clear, calmly flowing water and surrounding ocean and lush greenery adds to the distinctive atmosphere of the settlement. If you're lucky, you might encounter an Okinawa rail as you drive along Kunigami's forest roads in the morning hours.
Yagaji Island is located in Haneji Bay, which is ringed by the municipalities of Nakijin and Nago, with Yagaji Beach a popular BBQ and camping spot. Connected by a bridge to Yagaji Island, Kouri Island offers a fantastic view of some of the clearest waters in Okinawa.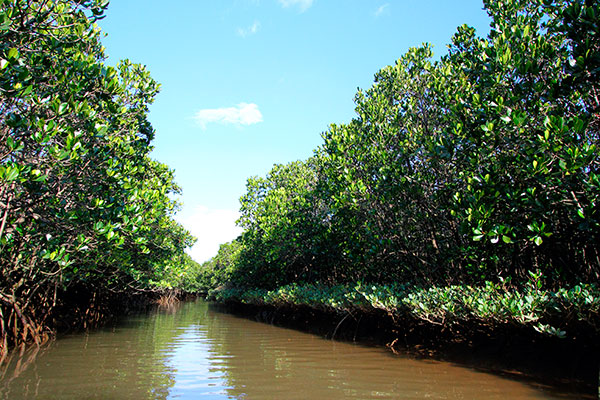 Gesashi River
The river boasts Okinawa's largest mangrove forest, Gesashi no hirugi bayashi, which covers an area of about 10 hectares. At high tide, various eco-tours that explore the "jungle" by canoe are conducted.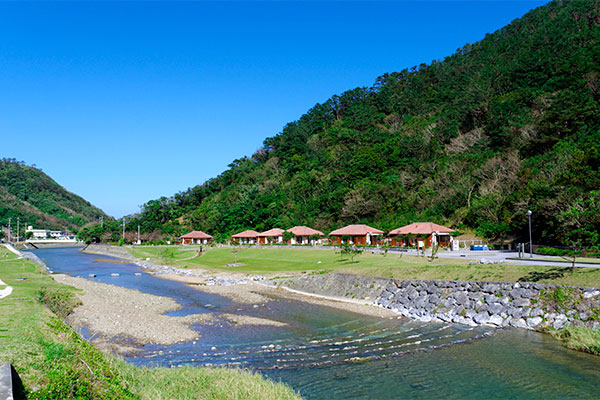 Oku, the northernmost settlement in Okinawa.