Nago City / Motobu Town / Nakijin Village
Scattered along Highway 58 in Nago City are The Busena Terrace on the sea side of the road and The Ritz-Carlton Okinawa and the Okinawa Marriott Resort & Spa on the other side, along with more luxury hotels, family-friendly resorts and a number of eating and drinking establishments, creating one of Okinawa's premier resort area.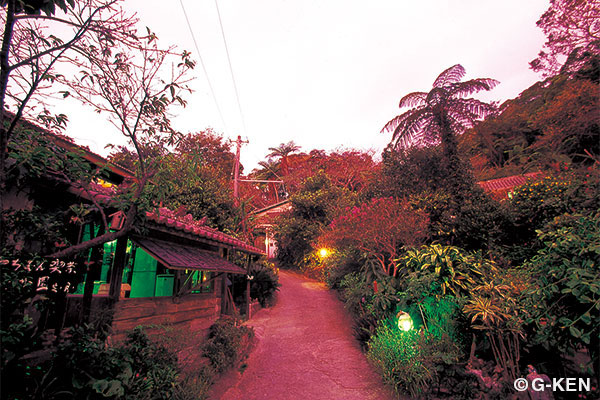 Composed of two municipalities, Motobu Town and Nakijin Village, the Motobu Peninsula is located north of Nago City, facing the East China Sea on the island's west coast. The peninsula is dotted with cafés with an ocean or nature view and restaurants serving wholesome food. In addition, Ocean Expo Park, which is home to a variety of nature-themed facilities and activities, Nago Pineapple Park, NEO Park and more places of tourist interest are located on and around Izumi-kaido (Route 84), a mountain road running through the peninsula from Nago City to its western tip.
Ferries for the islands located off the Motobu Peninsula, including Ie, Minna and Iheya islands, depart from various ports around Motobu Town. Sesoko and Kouri islands are connected to the main island of Okinawa by bridge and can be accessed by car.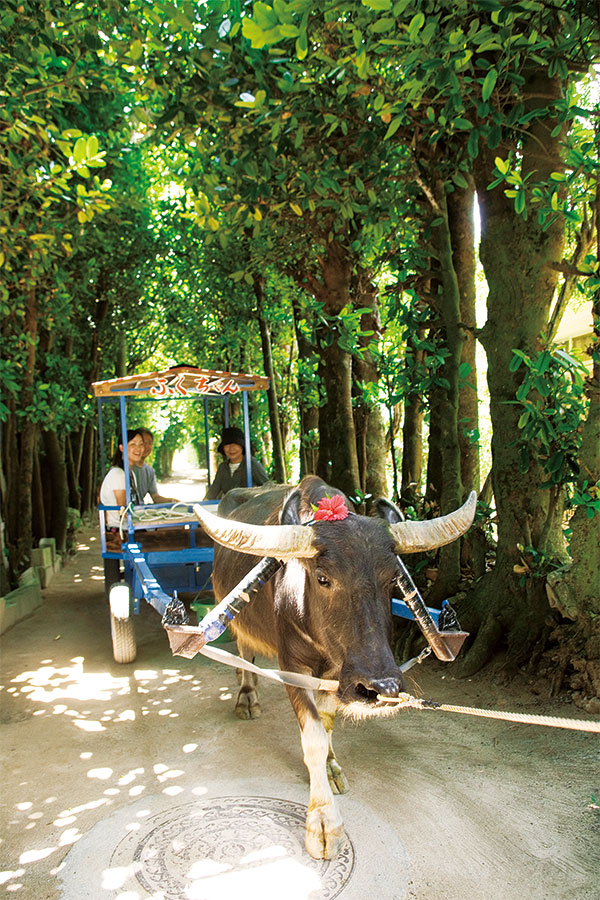 Relax on a buffalo-drawn cart
In Bise, you can ride in a buffalo-drawn cart and enjoy a tranquil time while traveling leisurely along unpaved white-sand streets with the gentle sun filtering down through the fukugi trees.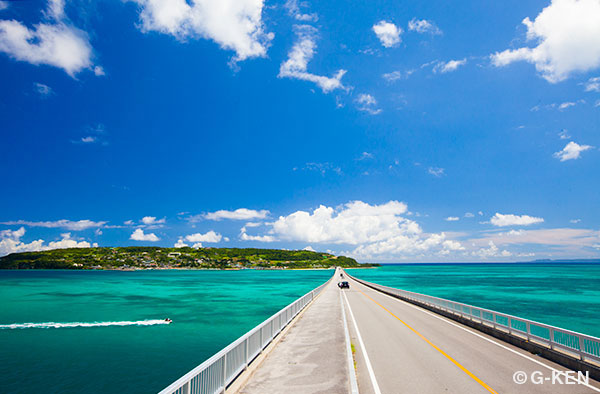 An island of pristine natural beauty, Kouri Island is home to many legends, including the Okinawan version of the story of Adam and Eve.