The ultimate in parks on Okinawa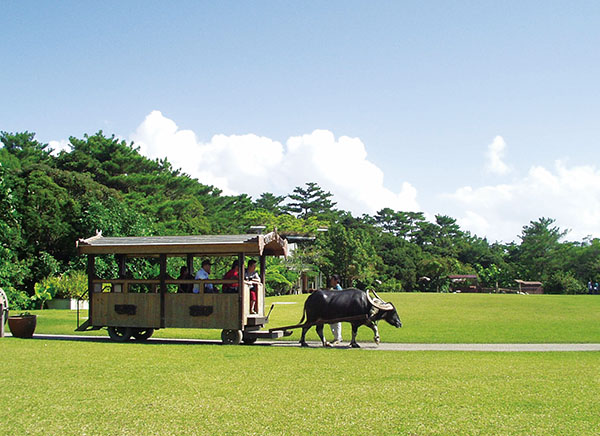 This facility is one of a few on the island offering regular water buffalo-drawn cart rides. Enjoy a leisurely, 20-minute tour surrounded by nature. Water buffalo cart rides: Adults ¥900, children ¥600.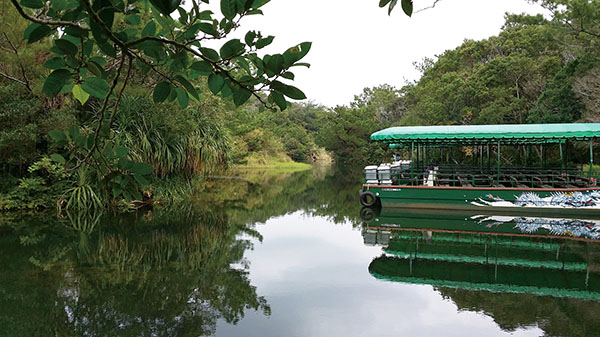 Okinawa, blessed with a rich variety of plant and animal life, crystal-clear water and more, is Japan's only prefecture in the subtropics. It is a treasure trove of rare and – experts believe – as of yet undiscovered species. At BIOS no OKA, a six-acre park in the hills of Uruma City, you can enjoy Okinawa's wondrous nature where 51 of the 57 known species of the islands' butterflies have been sighted. The park also boasts Japan's largest single collection of exotic orchids.
   Orchids, trees and seedlings can be purchased at the garden center. Inside the park you will find a two-kilometer walkway, playground and a 500-meter-long waterway. Fun and educational activities include a rowboat ride (one kilometer) with a guide who will explain the park's various natural features, a canoe ride and even a slow circuit around the park in a water buffalo-drawn cart.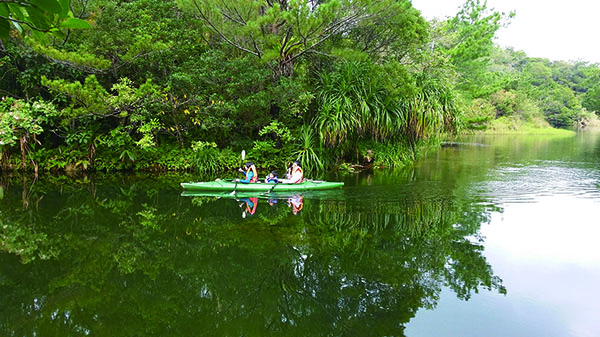 Enjoy a canoe experience on the lake. Adults ¥1,500; children ¥800

Orchids are nurtured in greenhouses and transplanted outside. Pine trees, pineapples, ferns and many types of flowers are also cultivated here. Ficus benjamina topiary in the shape of dragons, scrolls -- even a traditional house -- can be found throughout the park.
961-30 Ishikawa Kadekaru, Uruma City
Tel: 098-965-3400
Hours: 9:00-18:00 (Last entry 17:00)
Open daily
General admission: Adults ¥900, ages 4-12 ¥500; Combination admission (boat ride package): Adults ¥1600, ages 4-12 ¥900
Barrier-free accessibility