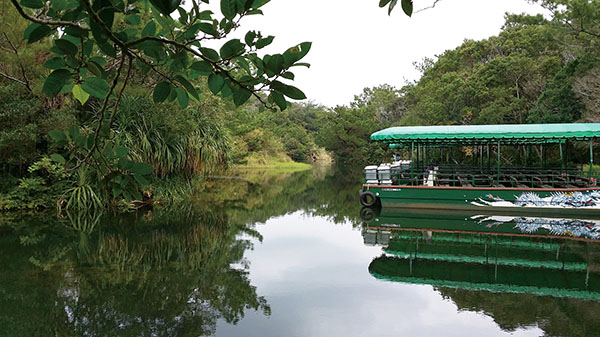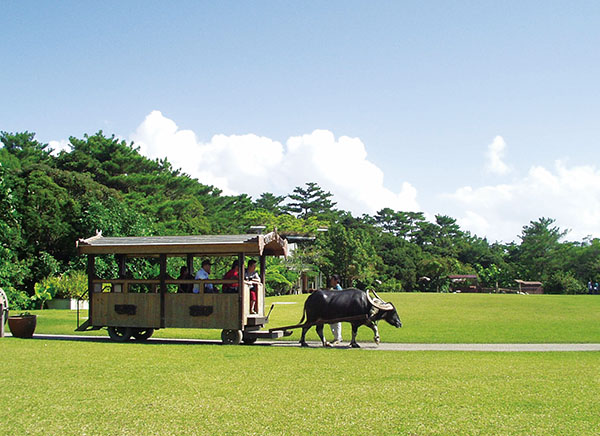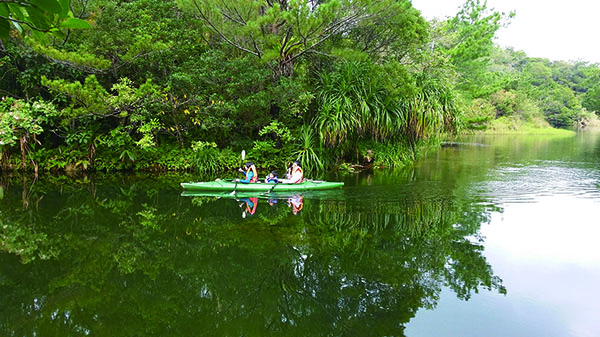 Take a day at Uruma City's fun and educational nature park
Okinawa's wilderness is filled with rare and unique plants and animals. BIOS no Oka is a six-acre park located in the hills near the Ishikawa interchange in Uruma City where you can experience the wondrous nature of Okinawa. Did you know that of 57 butterfly species living on the island, 51 have been spotted at BIOS no OKA? Here, a two-kilometer-long walkway, playground equipment and an expansive river-like lake provide a setting for activities including guided boat tours and canoe rides. Also featured is one of the only water buffalo cart rides available on the island on which you can take a leisurely and memorable tour of the park the old-fashioned way. The facility is known for having the largest number of orchids in Japan, which staff horticulturalists nurture in greenhouses and transplant throughout the park. Various plants, trees and flowers are also cultivated here. Orchids along with other garden trees and seedlings are for sale at the garden center.
Many of Okinawa's natural wonders are on display at BIOS no OKA. Why not put aside a day to see them?
961-30 Ishikawa Kadekaru, Uruma City
Tel: 098-965-3400
Hours: 9:00-18:00 (Last entry 17:00)
Open daily
General admission: Adults ¥900, ages 4-12 ¥500; Combination admission (boat ride package): Adults ¥1600, ages 4-12 ¥900
Barrier-free accessibility
Enjoy Okinawa's rich natural surroundings such as lush evergreen forests, subtropical flora, crystal-clear waters and rare animals. Numerous kinds of orchids are planted throughout the area. Take a walk or choose from of a boat ride, canoe ride or water buffalo-drawn cart to take you around the park.