国頭村森林公園
Kunigami Village Forest Park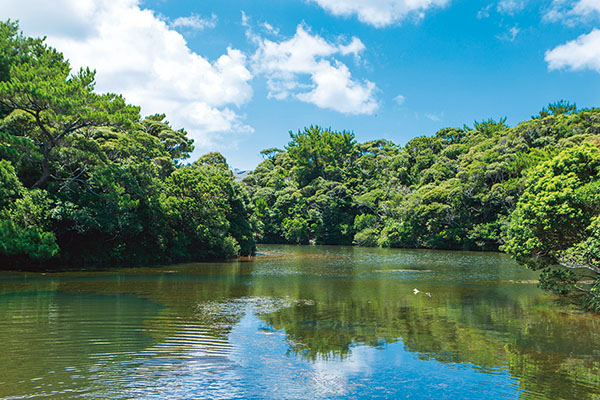 This extensive forest park spreads out at the foot of Mount Yonaha and features a walkway extending for about 3,000 meters, Hentona Lake, an observation deck overlooking the East China Sea and campsites. Here visitors can enjoy a dense growth of tree ferns and other unique features of Okinawa's northern forested area.
Bungalows are available in the park that can accommodate eight to 10 people. Each comes with a full BBQ set (excluding charcoal, dishes, etc.). There are no beds, but sleeping bags are available for rent (¥300 each). Equipped with toilets and showers but no air conditioning, these simple facilities are ideal for people seeking eco-friendly accommodation in the forest (¥11,000 per bungalow). Altitude: 220 meters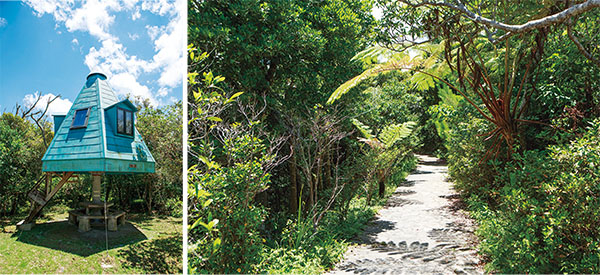 Waking up to the song of birds, you can immerse yourself in the nature of Yanbaru in this tree house (accommodating 3-4 people / ¥ 6,600). BBQ set provided, sleeping bag rental available; no toilet, shower or air conditioning.
Kunigami Village Forest Park
1094 Hentona, Kunigami Village
Tel: 0980-50-1022