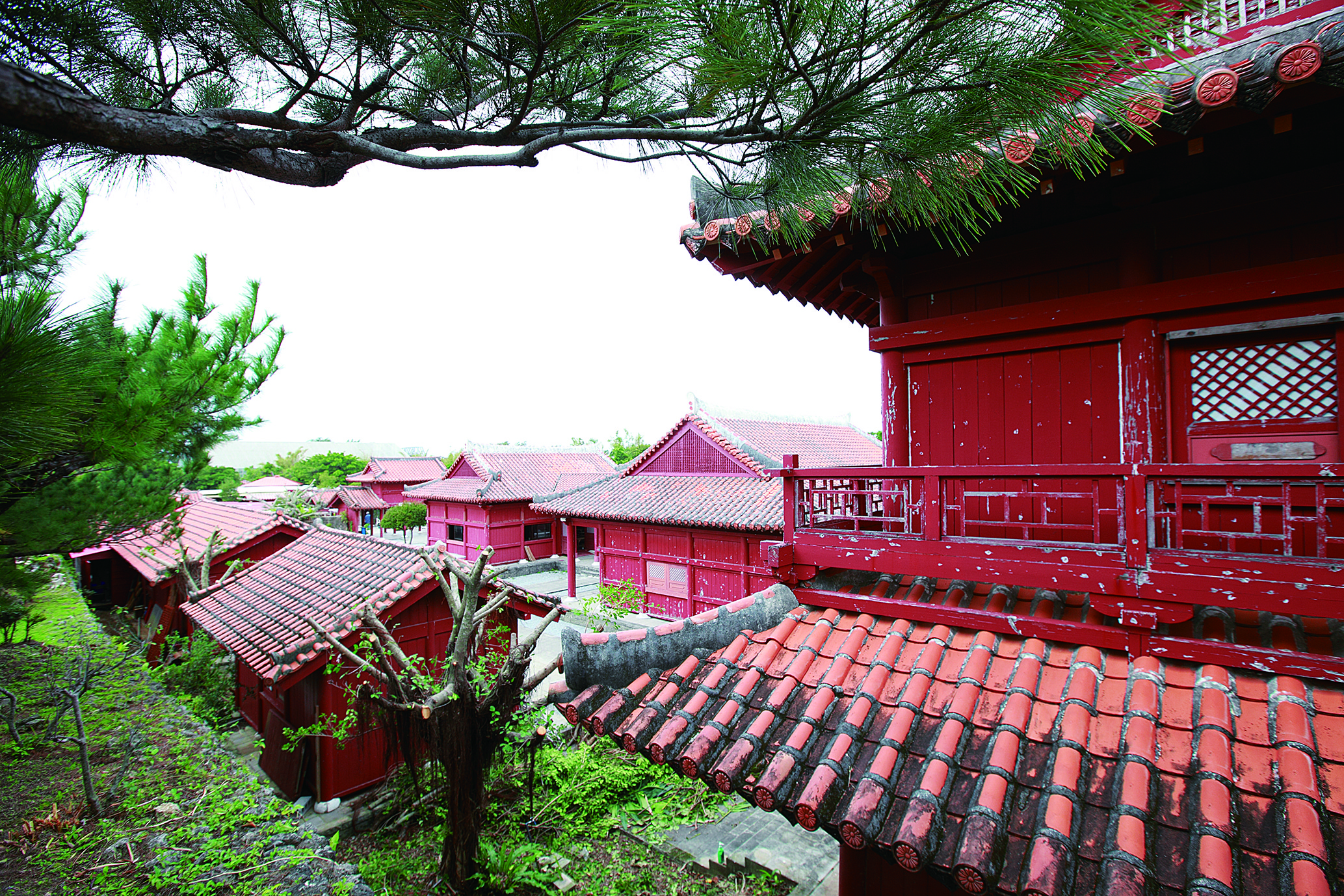 Murasaki Mura is a reproduction of Naha City during the 14th and 15th centuries, when Okinawa, then known as the Ryukyu Kingdom, was a flourishing trade center. Located near Cape Zanpa, this cultural theme park with red-tile roofs, stone walls and cobblestone streets recreates the grandeur of the kingdom era. The park offers 32 workshops where visitors can try their hand at Okinawan shisa painting, ceramics, Ryukyu glass blowing, making coral wind chimes or dyeing cloth. Some craft items may require extra processing, but most will be ready to take home on the same day. The International Karate Study Center located on the premises is also popular. Be sure not to miss the Ryukyu Lantern Festival featuring thousands of Chinese lanterns adorning the premises through the winter season.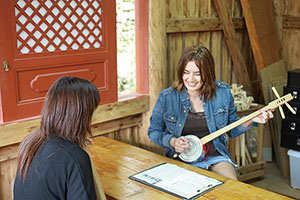 Public entertainment has always been a part of Okinawan culture. But during the war, materials for making sanshin (a traditional stringed instrument) were scarce, so locals fashioned them from empty tin cans. Take a class in making your own sanshin from a tin can (60 min, ¥4,350) and learn how to play it (60 min, ¥1,750).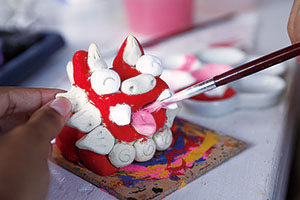 Shisa painting: Choose a plain plaster shisa from among various styles and turn it into a masterpiece (60 min, from ¥1,800 for one shisa).
Have a try at pressing sugarcane and making brown sugar, which can also be sampled here. Experience the fun of carving messages on your own piece of handmade brown sugar and take it home with you (60 min, ¥864).
Make an original tie-dyed handkerchief in the indigo dyeing class (60 min, ¥1,620).
Horseback riding classes are also available. If you already have some experience riding, you are qualified to take the outstanding beach horseback riding course.
You can rent a traditional Ryukyuan costume from various options available for men and women and have your picture taken (15 min, ¥1,200 including photo processing fee).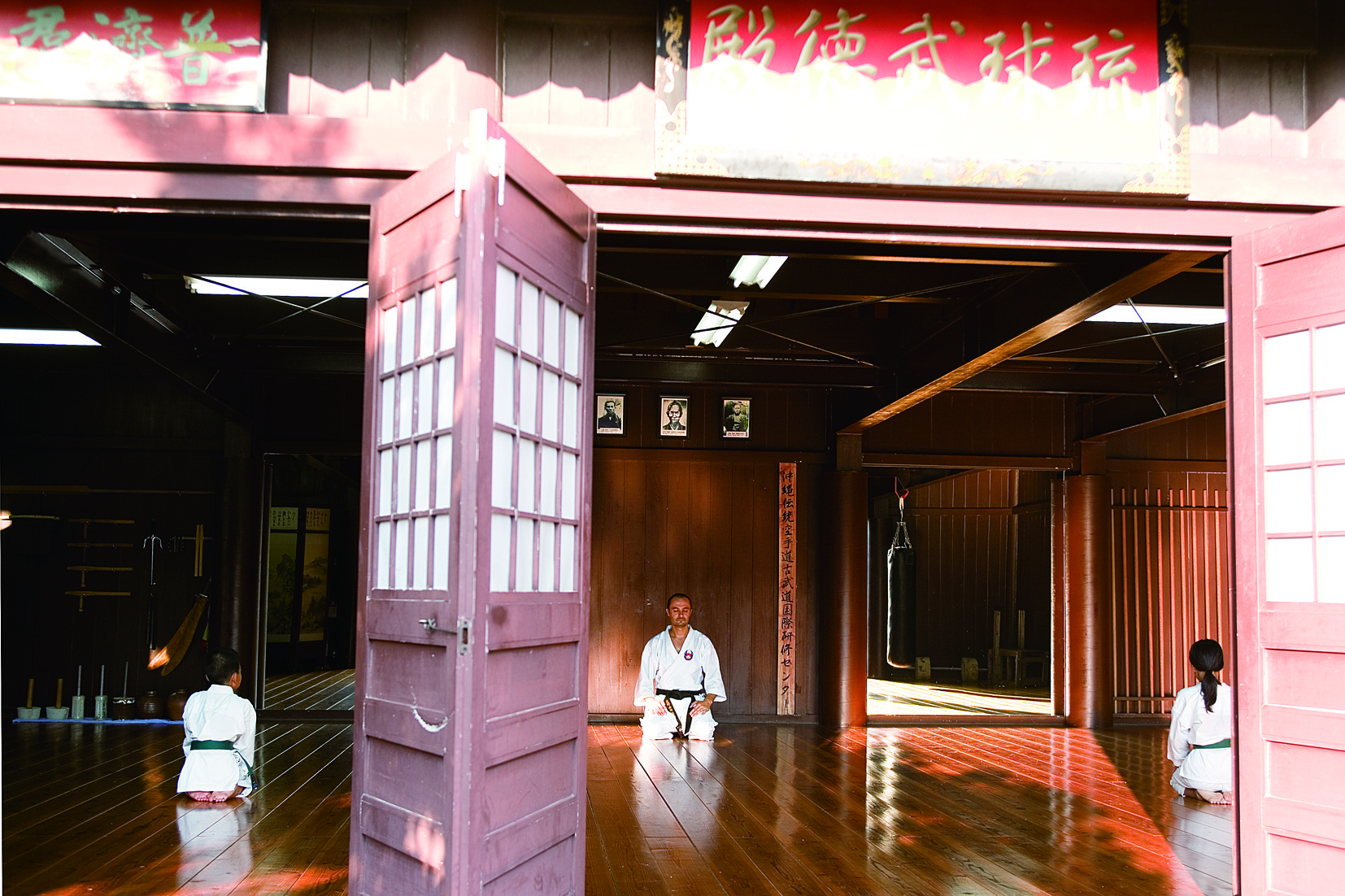 1020-1 Takashiho, Yomitan Village
Tel: 098-958-1111
Hours: 9:00-18:00 (Hours vary by attraction.)
Open daily
Admission: Adults ¥600, ages 13-18 ¥500, ages 6-12 ¥400, under 6 free
Barrier-free accessibility