沖縄こどもの国
Okinawa Zoo & Museum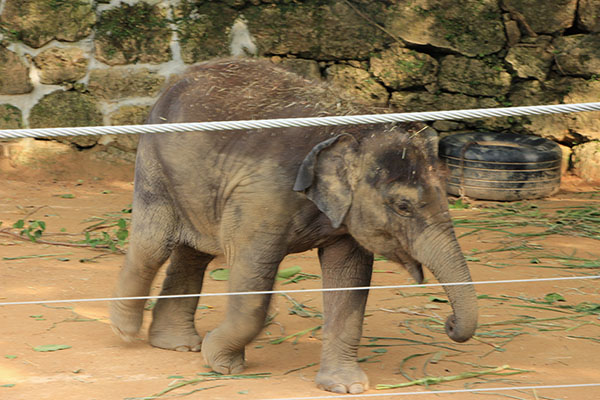 Enjoy watching the facial expressions of animals during their feeding times. Hippopotamuses are fed at 10:00, kangaroos at 11:00 and elephants at 16:30.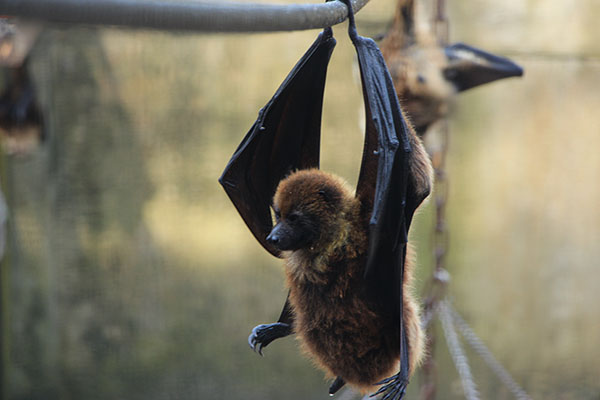 With a wingspan of up to 90 centimeters, the Okinawa flying fox is a megabat native to this subtropical island. Their feeding is at 16:00.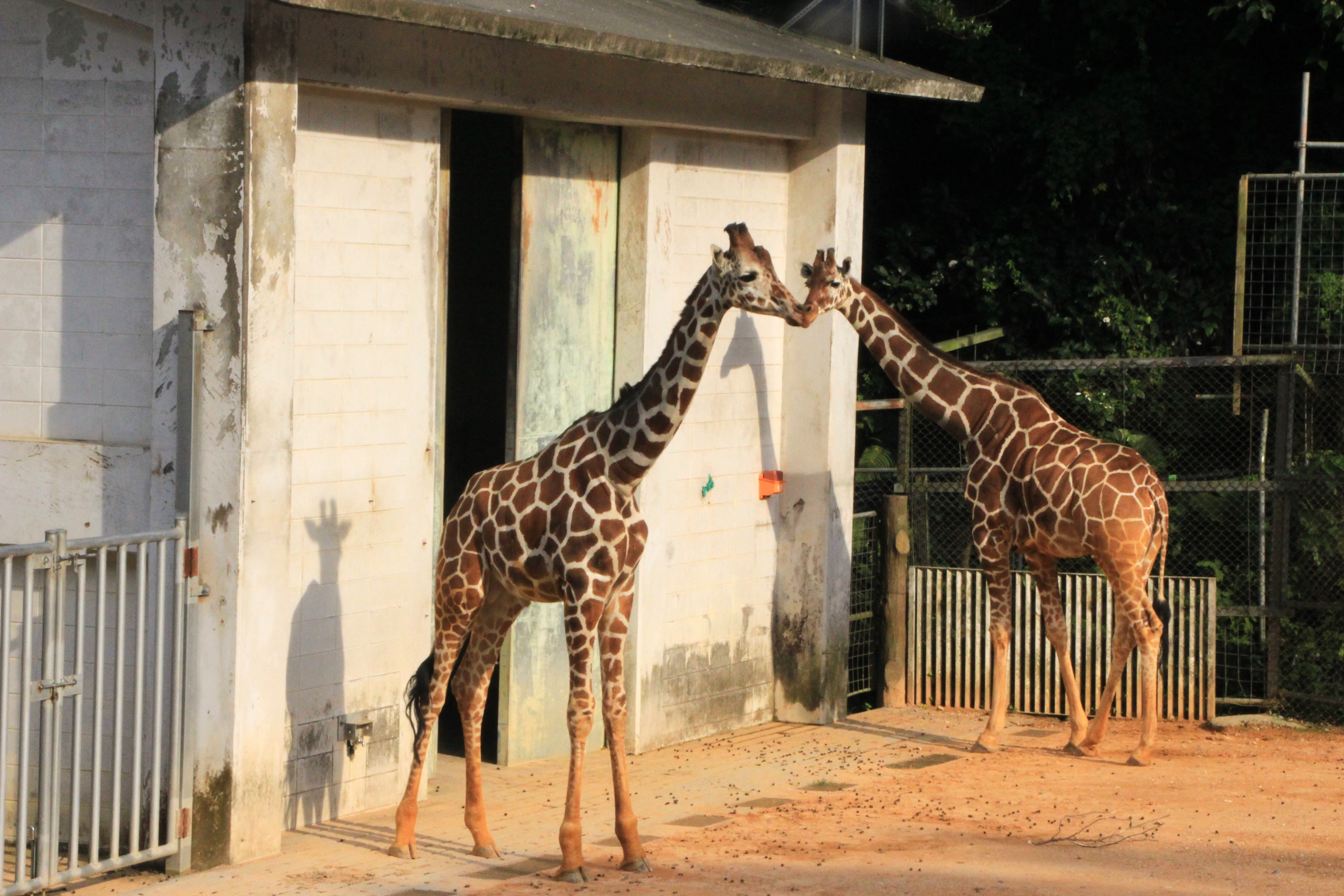 Fun for the whole family at Japan's southernmost zoo
This zoo features some 1,000 animals of about 150 species including elephants and lions in a compact environment packed with a variety of attractions. While the zoo hosts animals that are native to Okinawa such as the Yonaguni horse, recent additions attracting a lot of attention include a baby male white lion and a young male lion named Arusha, both of which were acquired in 2017, as well as a Yonaguni horse born on the grounds in April 2017. In the Water Field Area visitors can fish from a boat in a large pond (fishing tackle rental available) or just watch the waterfowl. There is also a Petting Plaza that affords a close-up experience with small animals as well a merry-go-round and the Texas mini train. Another recommended attraction is the Wonder Museum, where hands-on exhibits will trigger children's curiosity.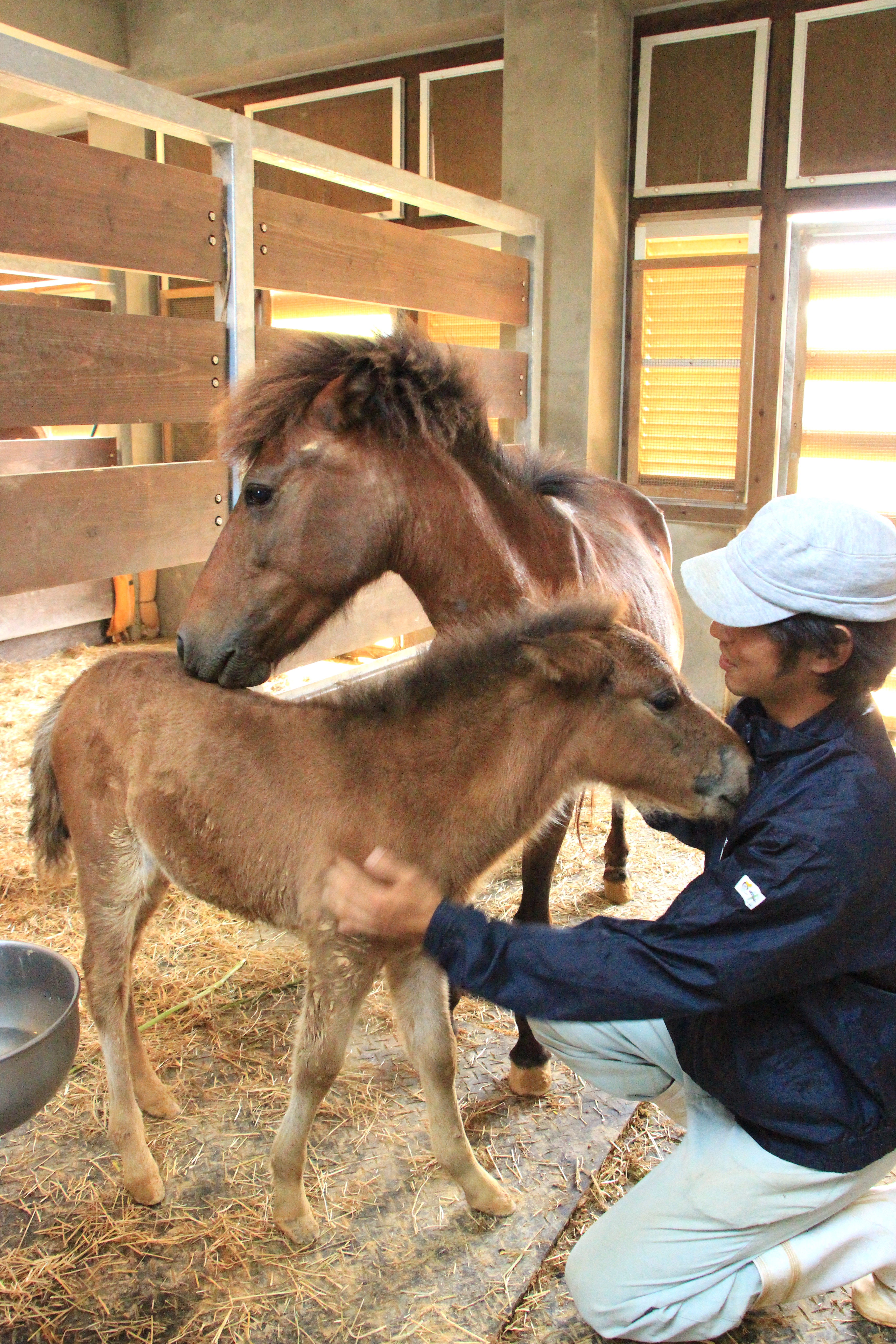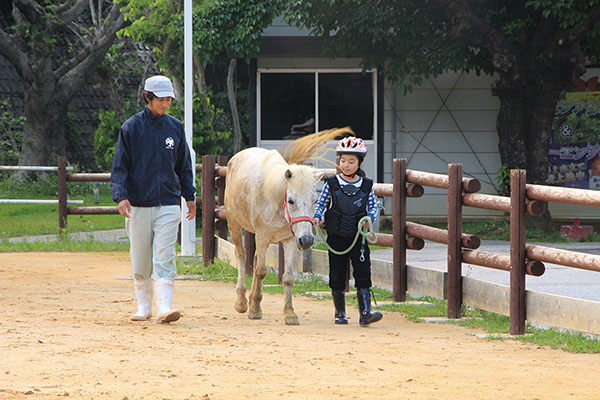 Visitors can enjoy horseback riding on Saturdays, Sundays and holidays. Hours: 11:00-12:00 / 14:00-17:00 / Fee: Horseback riding (once around the course) ¥500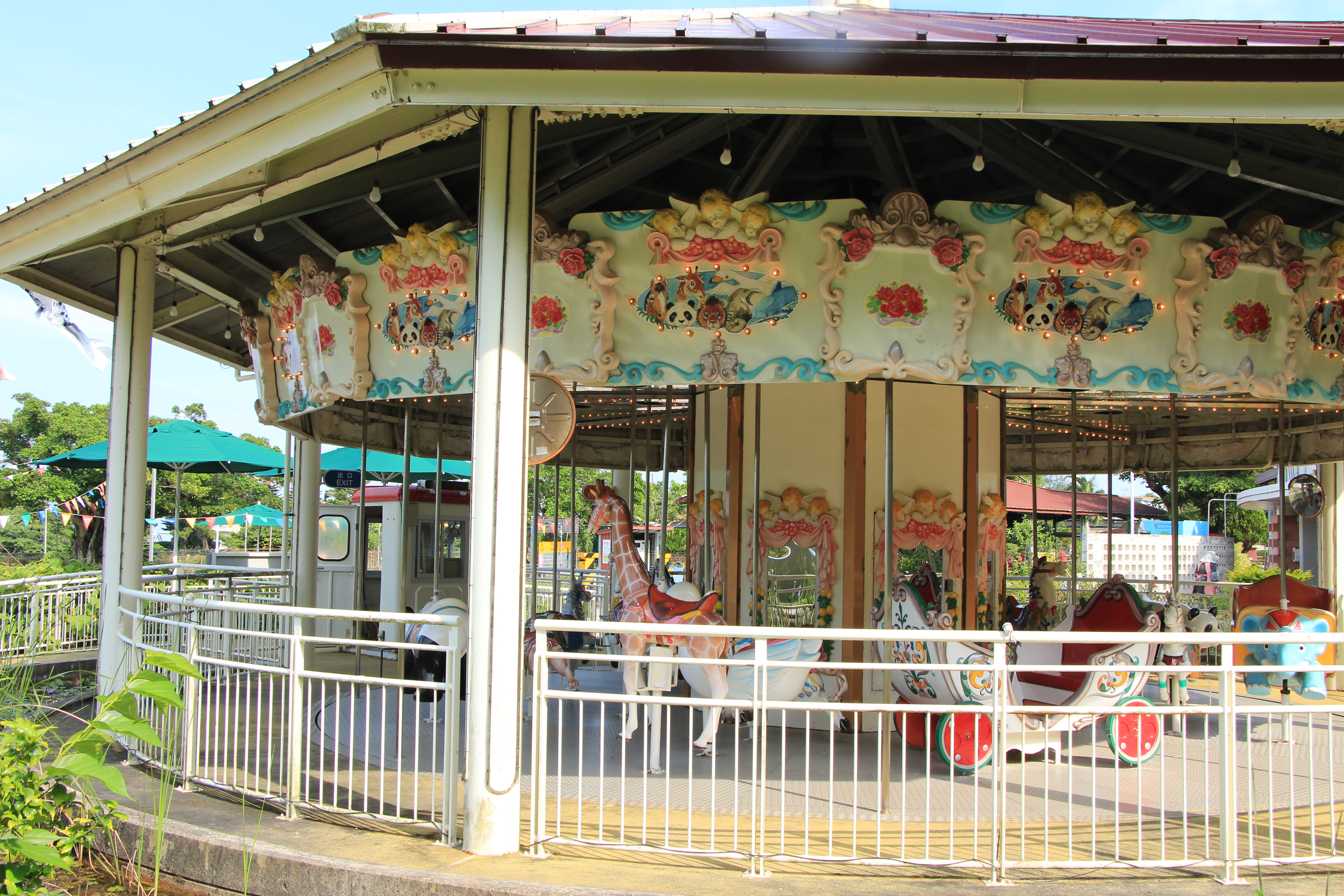 5-7-1 Goya, Okinawa City / Tel: 098-933-4190
Hours: 9:30-18:00 *Oct-Mar until 17:30
Closed: Tue, Dec. 30-Jan. 1
Admission: Adults ¥500, ages 13-18 ¥200, ages 4-12 ¥100, under 3 free
(Museum); Adults ¥200, ages 4-18 ¥100, under 3 free
Barrier-free accessibility
Okinawa Zoo & Museum is home to about 150 species, a total of more than 1,000 animals, including elephants and lions. The facility features a petting zoo, a merry-go-round, kids ride-on cars and a wonder museum with workshop exhibits and a hands-on experience corner for children.