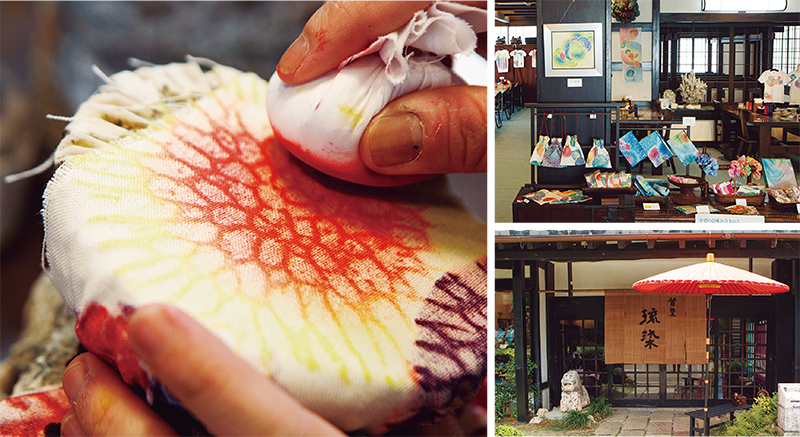 Ryusen was established 44 years ago in Shuri. Its founder traveled to Kyoto to learn the spectacular technique of Kyo Yuzen (hand-dyed silk) and developed an innovative dyeing technique using Okinawa's traditional plant dyes. Ryusen has a large selection of bingata and kimono, obi and accessories featuring designs made with plant dye or agatized coral on the first floor. Upstairs you can imprint coral designs on textile items (from ¥3,240) and see artisans producing bingata by hand.
1-54 Yamagawa-cho, Shuri, Naha City
Tel: 098-886-1131
Hours: 9:00-18:00
Closed: Wed
Admission: Free
Ryusen produces bingata, a traditional Okinawan dyed cloth made using stencils and other methods. Create your own coral-dyed T-shirt using agatized coral of various shapes and sizes. Prices are 3,000 yen for adults and 2,500 yen for children younger than elementary school students.