ラーメン 一鉄
Delicious ramen in a healthy chicken broth
Ittetsu, a new shop specializing in ramen, is located outside the gate for the U.S. Naval Hospital at Camp Foster. The signature item here is the ramen soup – 100 percent chicken-based paitang, a soup originating in China and now popular in Japan for use with noodles. This savory chicken broth is healthier than pork bone stock and what's more, is rich in collagen, an excellent beauty aid. They serve ramen only in chicken stock, so no pork or beef broth here. This addictive paitang ramen has captivated the locals' taste buds and has been popular especially with female customers since the shop's opening in February.
There are three types of noodles of varying thickness depending on the customer's choice of soup. Everything is prepared in the restaurant including the chili oil and spices and the supremely tender, slow-braised roast chicken served as the main topping. And don't forget the excellent side order of crisply fried chicken and the children's meal.
Visit Ittetsu, located near the Futenma Shrine on Route 81, and enjoy your ramen to the very last bite.
Show this web page on your smartphone at the Ittetsu, and get a free gyoza plate (356 yen)!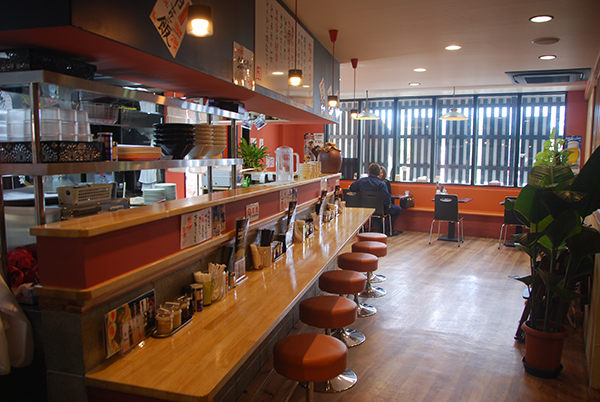 ●Chicken-based paitang ramen series
●Chicken paitang ramen 700 yen (756 yen incl. Tax)
Specials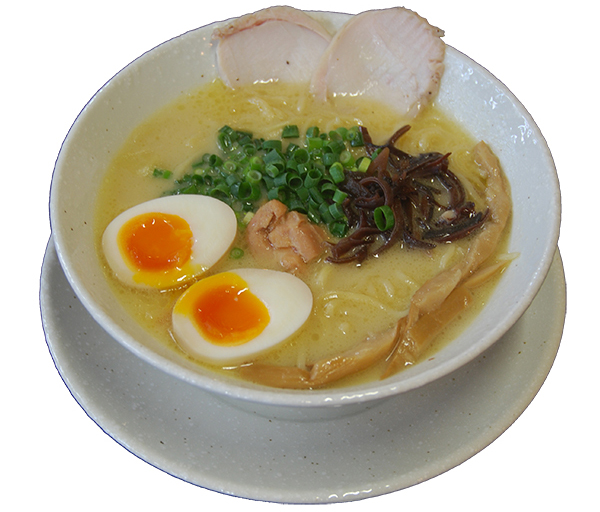 ●Ajitama (soft-boiled egg) chicken paitang ramen 800 yen (864 yen incl. Tax)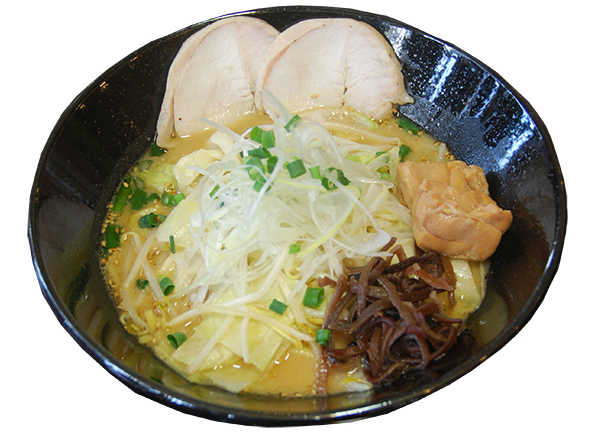 ●Chicken paitang ramen topped with fresh green onion 800 yen (864 yen incl. Tax)
Chef's favorite
●Special chicken paitang ramen 980 yen (1058 yen incl. Tax)
●Chicken salt ramen series, from 756 yen~
●Chicken miso series, from 842 yen~
Ajitama
Ajitama is a seasoned boiled egg featuring a melting yolk.
Did you know?
Paitang (báitāng)
Paitang is a milky soup originally from China. It's made with food such as pork bones and seafood and braised on high heat.
Delicious ramen in a healthy chicken broth
1-35-7, Aragusuku, Ginowan-city
Tel: 098-988-9432
Hours: 11:30-22:00
Closed: Wed
*Opens daily from May 1st
Smoking seat: Available
Parking: Available
Payment: Dollar or yen