金月そば 読谷本店
Kinchichi Soba Yomitan branch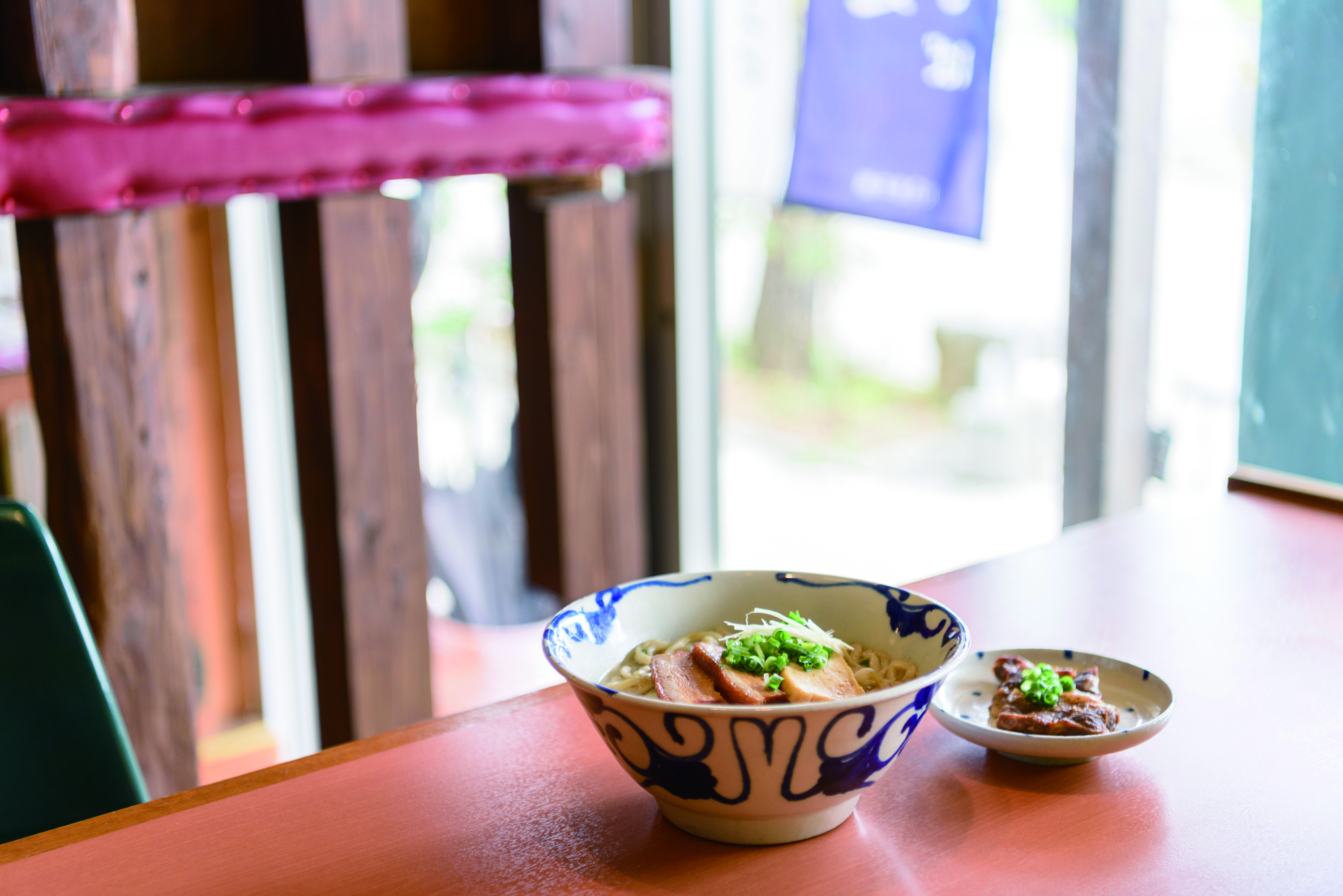 Savor the very best of homemade Okinawa soba
Kinchichi Soba is highly recommended for Okinawa soba lovers. Their soba noodles, with a distinctive chewy texture, are freshly prepared.
In addition, the shop strives to make their soba meals – including the homemade broth and other ingredients – healthy and savory. There are a number of items to choose from, including tantan (spicy with sesame flavor) soba and tofu and vegetable soba as well as yushi-dofu (creamy tofu) soba (from ¥630).
Kinchichi Soba Yomitan branch
Kinchichi Soba Yomitan branch
201 Kina, Yomitan Village
Tel: 098-958-5896
Closed: Mon
*When a holiday falls on Mon, the restaurant is closed the following day.