レッドキッチンアンドカフェ
Red Kitchen & Café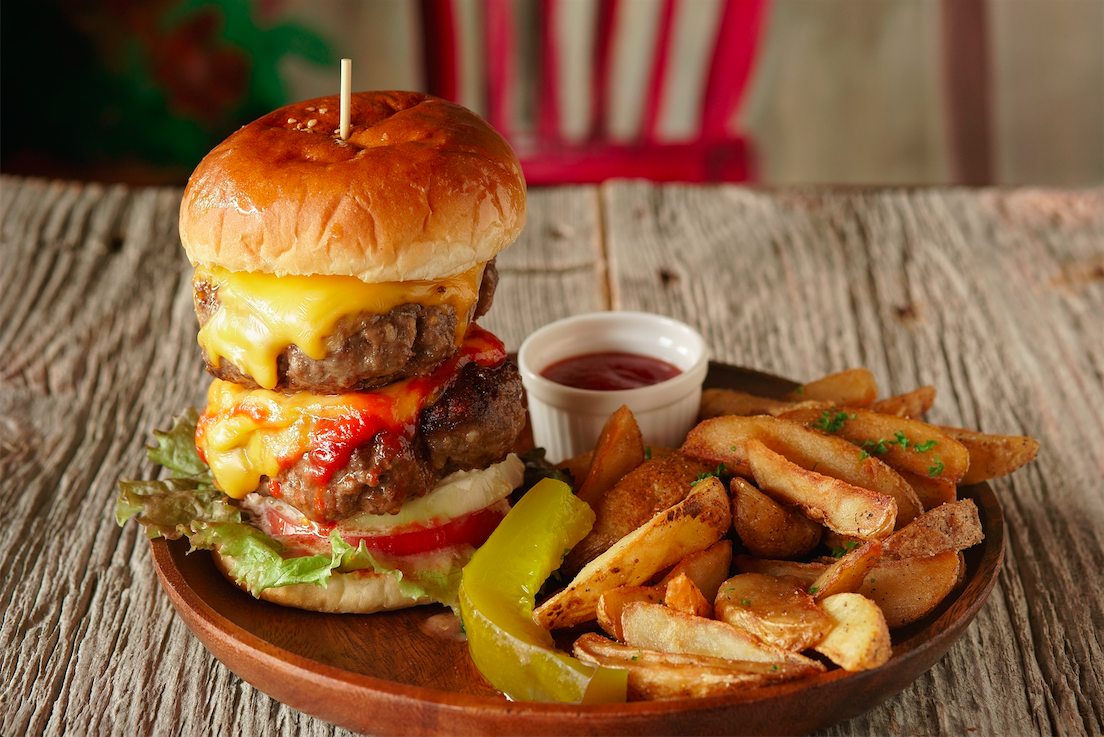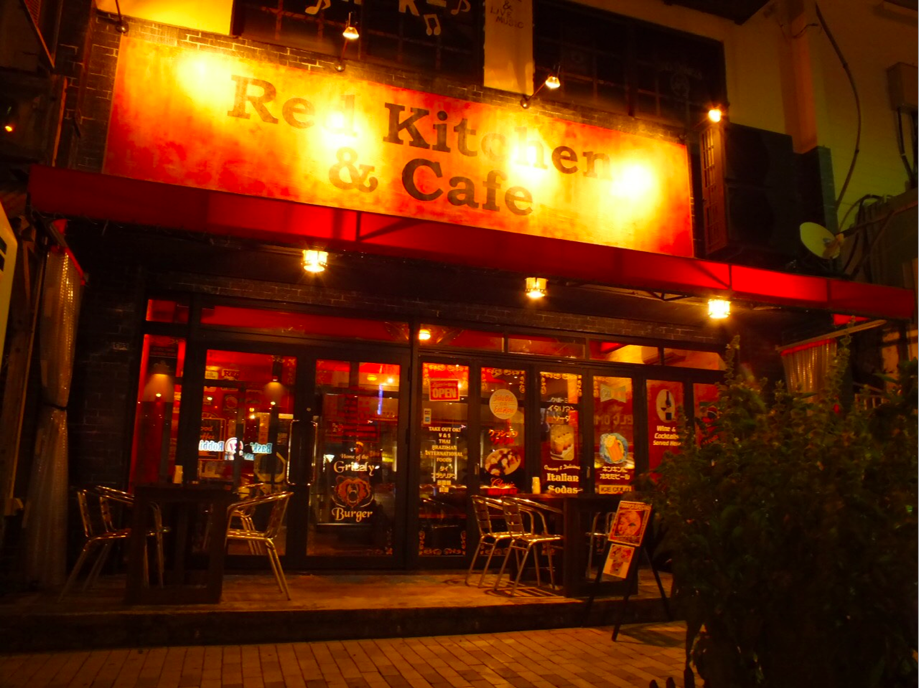 Enjoy international cuisine and refreshing drinks on Gate 2 Street
Red Kitchen & Café is a spacious restaurant that offers international cuisine such as Thai dishes, Brazilian foods and American classics. It is a popular go-to spot that features special events, happy hour on Tuesdays and Thursdays, $2 tacos on Sundays (beef, fish and chicken) and an entertaining nightlife. Make a visit the next time you are out and about!
————————————————————————————————————–
Red Kitchen Cafe is now serving lunch!!
Every Tuesday, Wednesday and Thursday from 11:00 am to 3:00 pm.
For those who see or check the Red kitchen cafe FB page, you will get a free drink , soup and dessert. Don't miss this one. Valid until April.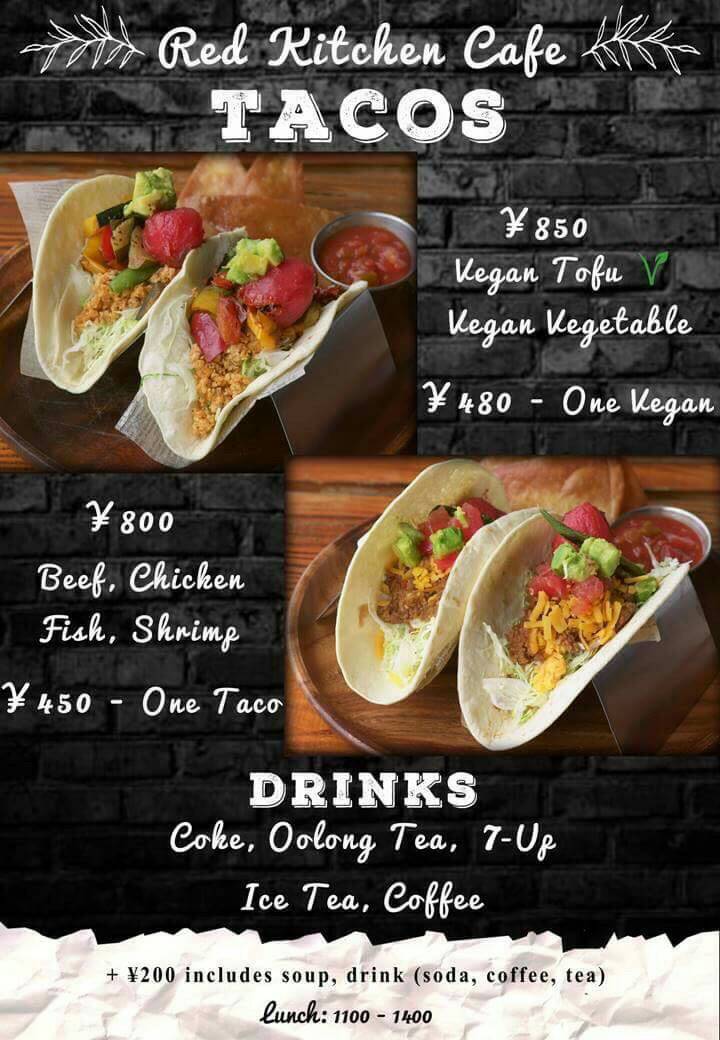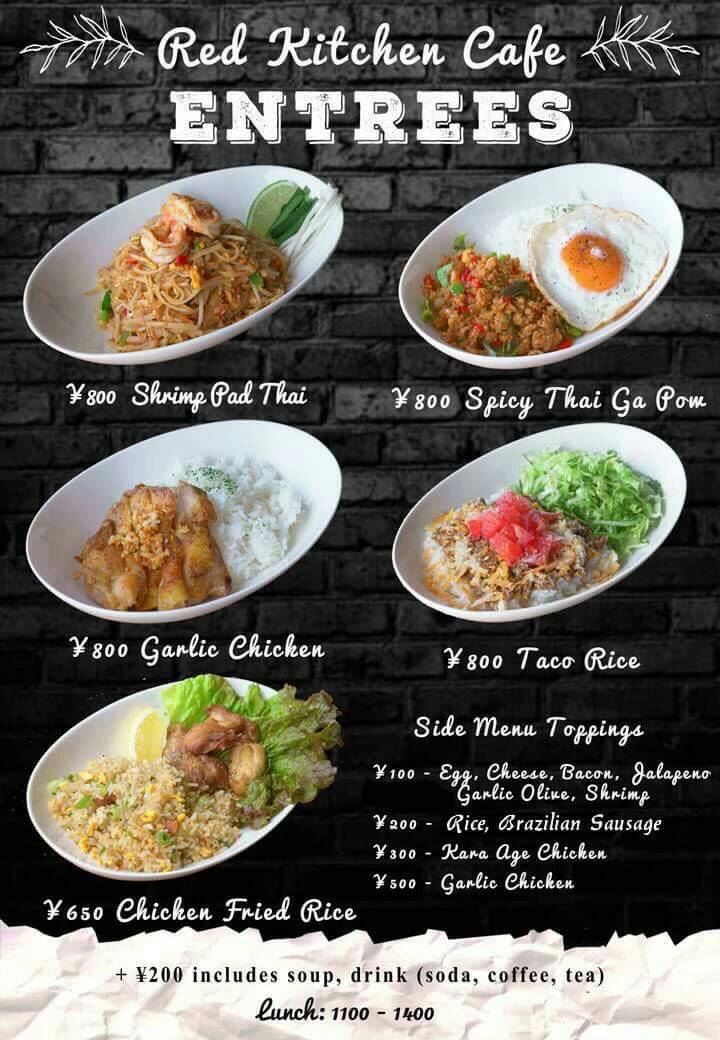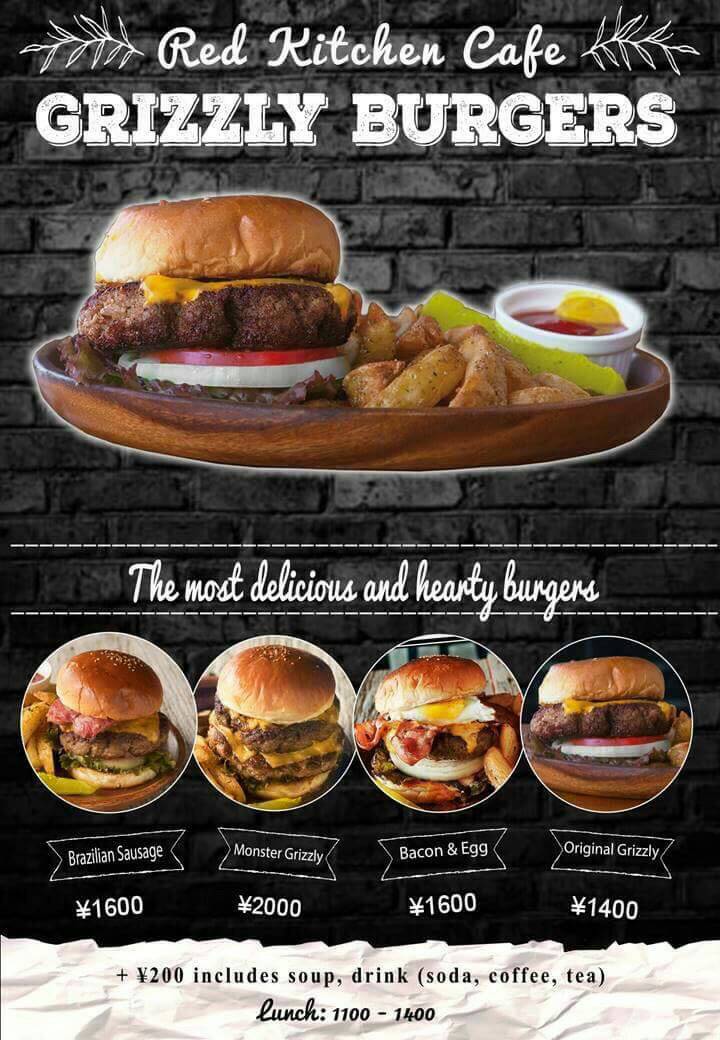 1-9-2 Chuo, Okinawa City
Tel: 098-938-4118
Hours: Tue, Wed, Thu 11:00-15:00; daily 17:00-23:00;
Fri, Sat 17:00-1:00; Sun 12:00-21:00
Closed: Mon, 1st and 3rd Tue