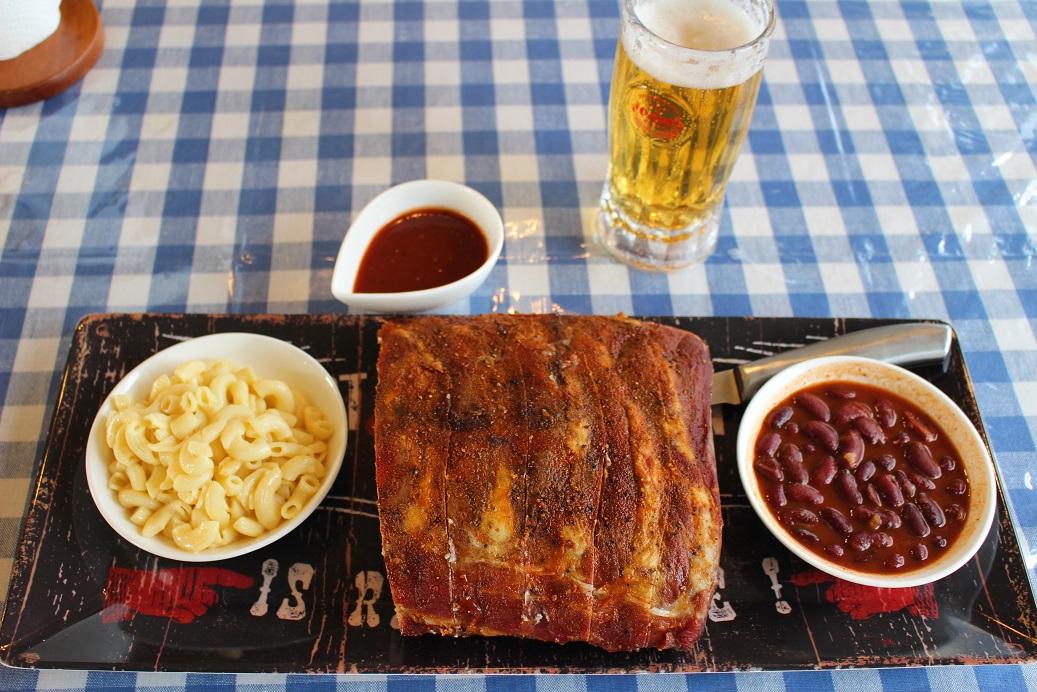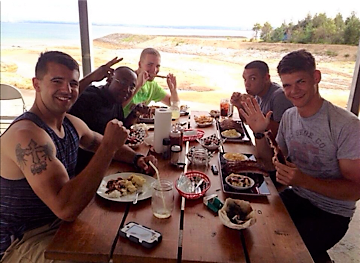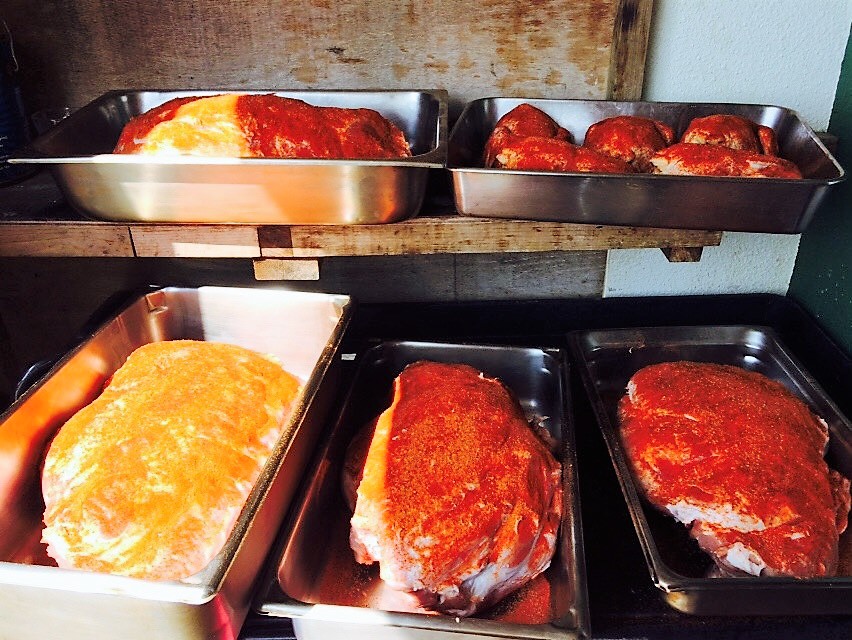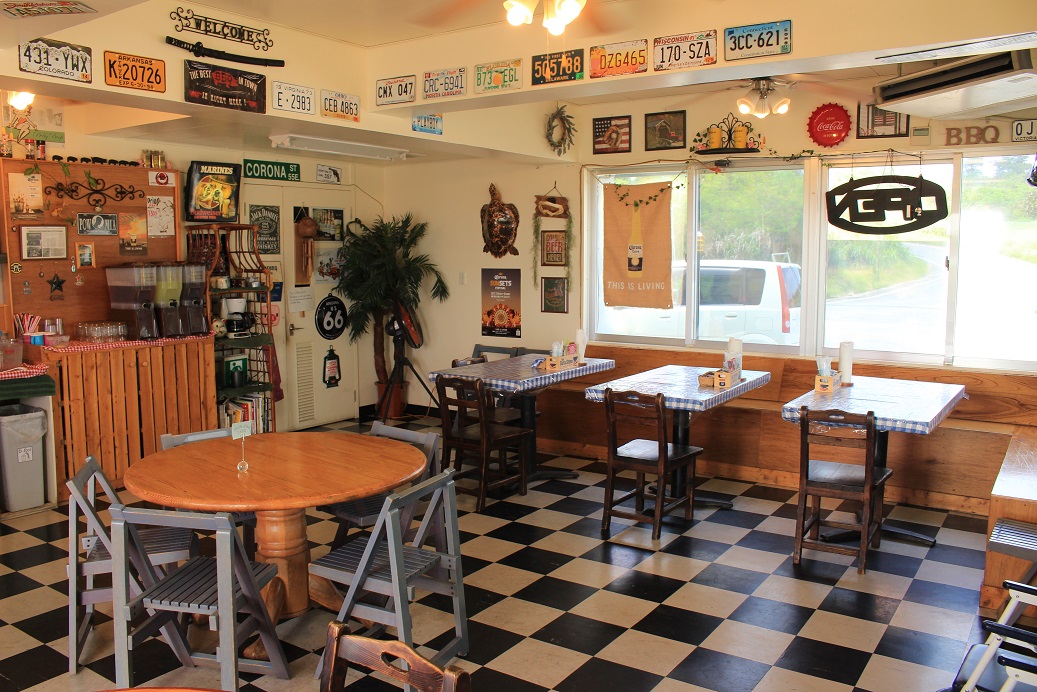 'We won't let you leave hungry'
Owners Eddie and Kazu will tell you the secret of BBQ is not just about sauce and charcoal, it's about quality meats, local ingredients, smoke – and above all – time. Real BBQ is as far from simple chargrilling as hamburger is from filet mignon. In true southern style, the heavy-duty smoker (made from a retired ordnance locker) churns out succulent ribs, chicken, beef and pork butt in a process that takes hours. Other dishes include frog legs, sautéed crocodile and classic side dishes like mashed potatoes and mac and cheese. Wings are just \60 on Wednesdays. The restaurant is in a peaceful section of Kin Town with a beautiful view of the ocean. There is seating both inside and outside with plenty of room for groups of almost any size. For special events, large parties or special celebrations, the whole restaurant can be reserved. And, they deliver! Do you have an outdoor event or excursion to plan? Call them: Sea Side will customize an order of anything from ribs to box lunches to suit your taste and your budget.
Sea Side also delivers anything from ribs to box lunches. Check them out on Facebook.
1668-2 Igei, Kin Town
Tel: 098-968-8900
Hours: 16:00-22:00; Sat-Sun 10:00-22:00 (last order 21:00)
Closed: Mon