A new sirloin steak dinner has made its debut aboard the Moby Dick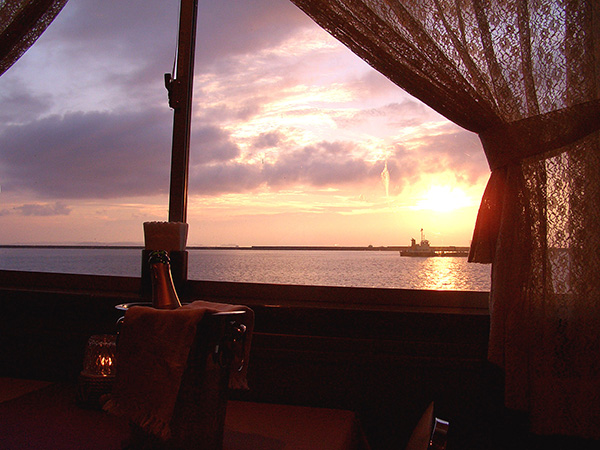 Besides the popular selection of French dinner courses, the new Special Steak Dinner, featuring a 500g American sirloin steak and an all-you-can-drink package, can now be enjoyed on board the Moby Dick.
Many people book this dinner cruise to celebrate special occasions, such as birthdays or anniversaries. Others have chosen this venue to set the stage for a surprise marriage proposal. Island Life Concierge is always happy to assist in making such occasions memorable by arranging with the crew to fill any surprise or other special requests.
The Moby Dick, the largest dining vessel in Okinawa, departs twice daily from Naha Port.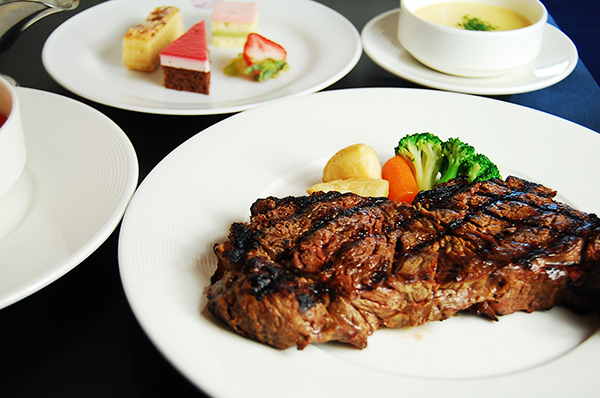 Special Steak Dinner
Price: 10,700 yen per person
Meal: 500g sirloin steak (American beef), rice or bread, semi buffet (soup, salad, coffee and tea), all-you-can-drink (Orion Draft Beer, red and white wine, awamori, chuhai, non-alcoholic beer, soft drinks)
A perfect choice for meat lovers. The ultra thick sirloin steak and all-you-can-eat soup and salad will satisfy your taste buds and appetite.
*The American steak can be swapped for a 180g wagyu steak with no additional charge.
*All-you-can-drink package is optional; the meal-only course price is 8,600 yen per person.
For more information: http://www.islandlifeconcierge.com/comeaboard/dinner-cruises