Roy's presents: Vegan Night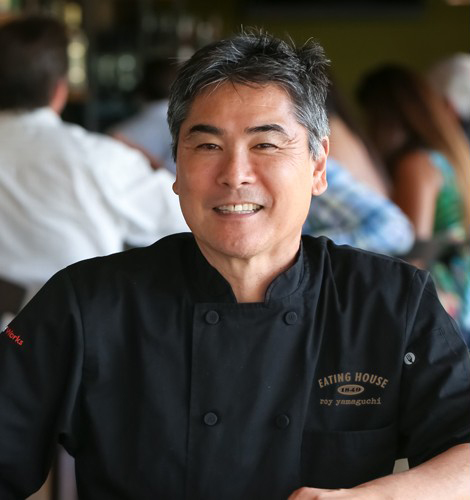 Chef Roy Yamaguchi
Date: Friday, Sept. 25, 2015
Reception: 18:30
Open: 19:00
Place: Roy's (Aeon Mall Okinawa Rycom, 5th Floor)
Admission: Adult 3,500 yen; Children 1,200 yen (includes soft drink)
Tel: 098-923-3002
On Friday, Sept. 25, Roy's will present the first Vegan Night for its new Okinawa location at Aeon Mall Okinawa Rycom.
When most people think Roy's, great culinary traditions centered on the preparation of meat and seafood dishes usually come to mind. The truth is that the Pacific Rim, from which this iconic restaurant draws its inspiration, contains half a world of vegetarian and other traditions as well.
Under the direction of Chef Naoya Oshiro, Roy's will present vegan specialties, including vegetable gyoza with sriracha tofu sauce, island tofu and wheat gluten burgers – and of course a great selection of salads and other vegetable dishes that you won't need to be vegan to enjoy. Add to this the classic, tropical ambiance that is Roy's and live music, and the result is a healthy night out for the whole family.