Congratulate me: I found the perfect gift.
It didn't cost much, it's useful and, best of all, it's a one-of-a-kind item that I actually helped create: a beautiful (if I do say so myself) awamori glass from Craft Village in Mihama American Village. The store consists of a showroom filled with colorful drinking glasses, platters and delicate figurines, and an attached workshop that gives customers a unique opportunity to blow and shape a souvenir or, in my case, a birthday gift for my wife.
The whole process took just 15 minutes from start to finish:
1. I chose a style and color combination.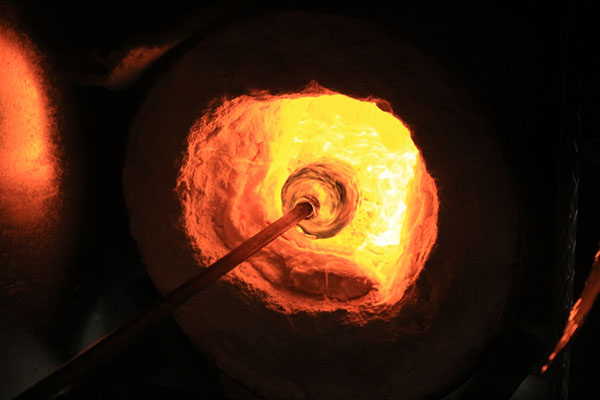 2. As the guys in the workshop formed a "gather" (the molten blob of glass at the end of an iron blow pipe), I donned gloves and arm protection.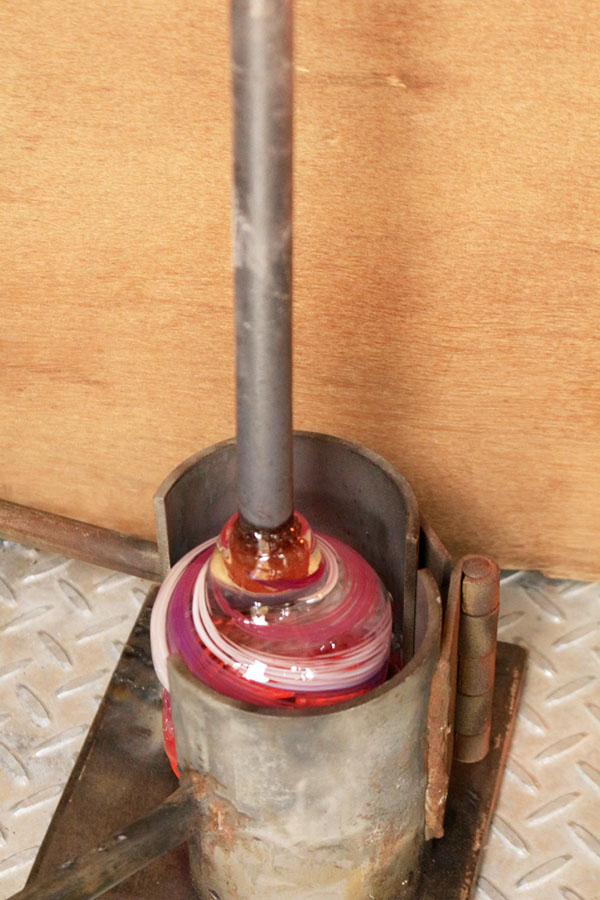 3. While seated at a workbench the gather end of my blowpipe was inserted into a mold and I was instructed to blow gently through the pipe until I'd produced a rough drinking glass shape.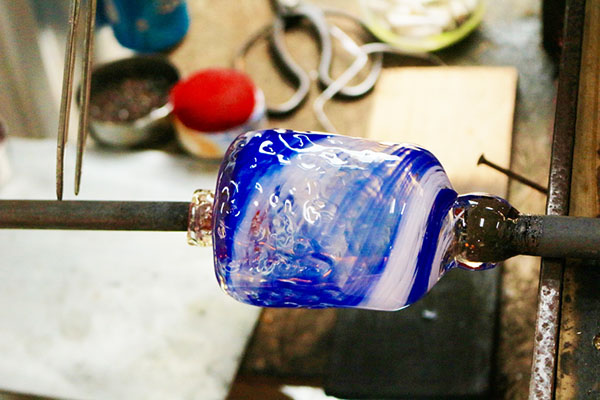 4. The gather went back into the furnace, called a "glory hole." In the meantime, the other smith explained through gestures how to use the large pincers-shaped tool called "jacks."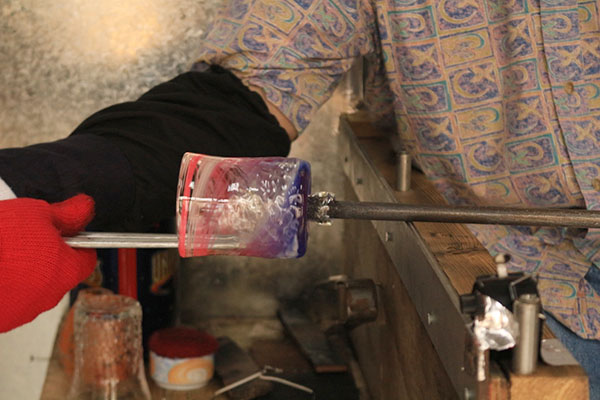 5. The pipe was placed across the rails on my bench so I could roll it back and forth with one hand while I widened the glass's rotating mouth with the jacks.
Since glass takes time to cool, I had to wait a day to pick up my finished piece. When I held my gleaming blue creation in my hands for the first time, I admit I felt ridiculously pleased with myself.
Craft Village Mihama
9-7 Mihama, Chatan
Tel: 098-936-5128
Hours: 11:00-20:00
Open daily