ディーアンドデパートメント バイオキナワスタンダード
D&Department Okinawa by Okinawa Standard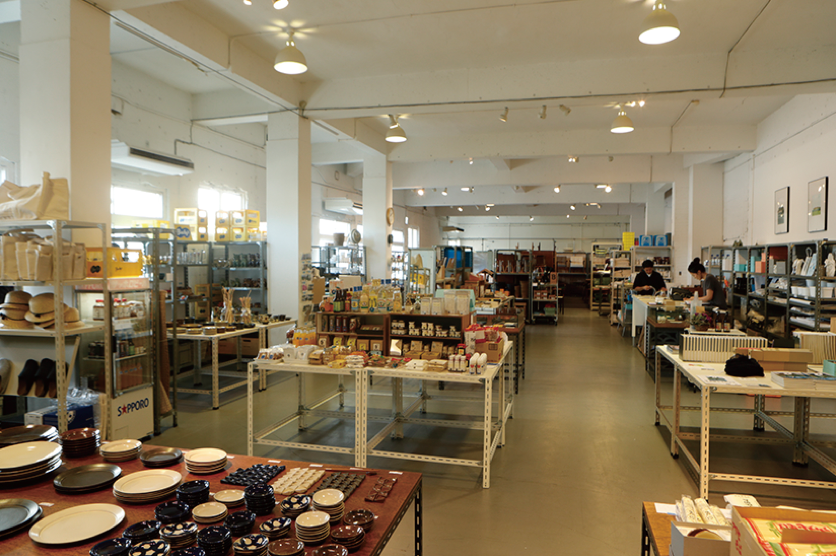 D&Department's branch in Okinawa is a shop operating under the theme of long-life design. All their merchandise is carefully selected, with some designed for functional, long-term use, as well as unique and beautiful local items. In addition, the store hosts various exhibitions showcasing lifestyle ideas. Ranging from Mokushikko Tokeshi lacquerware to Okinawan crafts, boutique foods, domestically produced furniture and kitchenware to stationery items, this is the place where you can find something new every time you visit.    

Recommended products;
Glassware
A number of highly selected glassware are on sale ranging from Okuhara Glass, collaborative items by D&D and Ryukyu Glass Studio Seiten to blown glass products by Studio Ruri.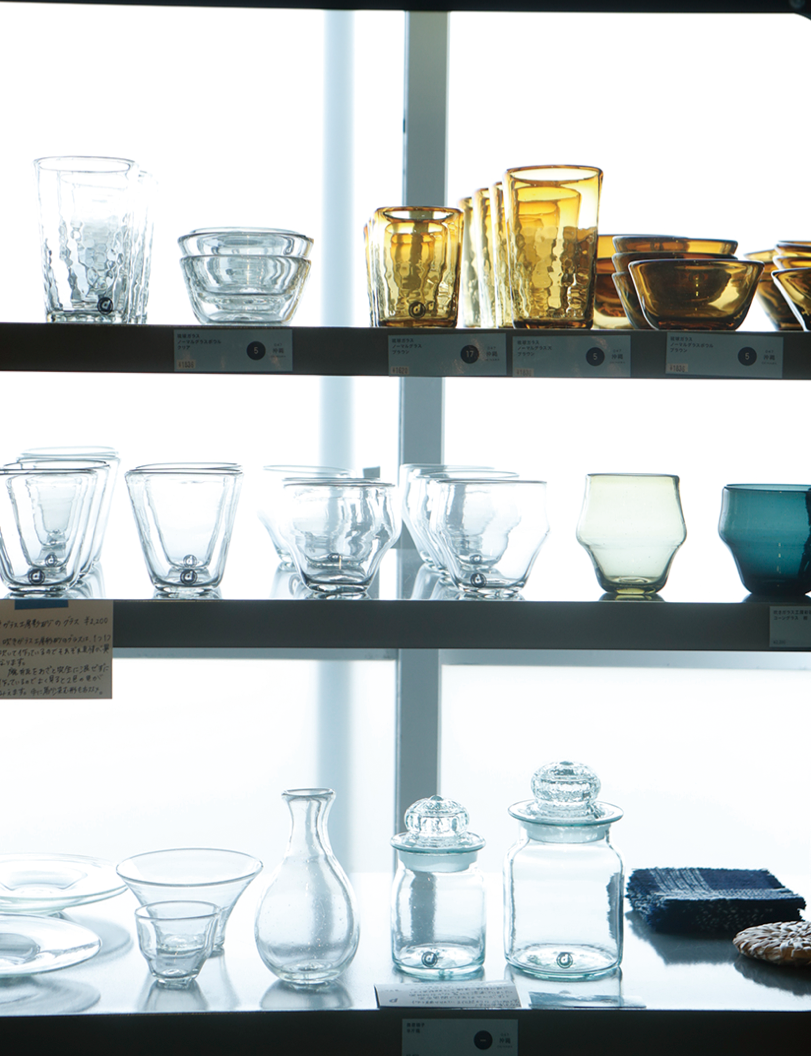 (Upper) Ryukyu Glass Studio Seiten

(Middle) Studio Ruri
(Lower) Okuhara Glass
This is the oldest recycled glass studio in Okinawa. Available are selections from their ramune (refreshing light blue color) series and a covered glass jar made of flat glass (from ¥1,728), designed to be used and enjoyed on all occasions.

Yachimun (Okinawan pottery)
Iguchi Studio
Designed for daily use, Iguchi's light and simple pieces, including dishes and bowls, are well regarded (from ¥540).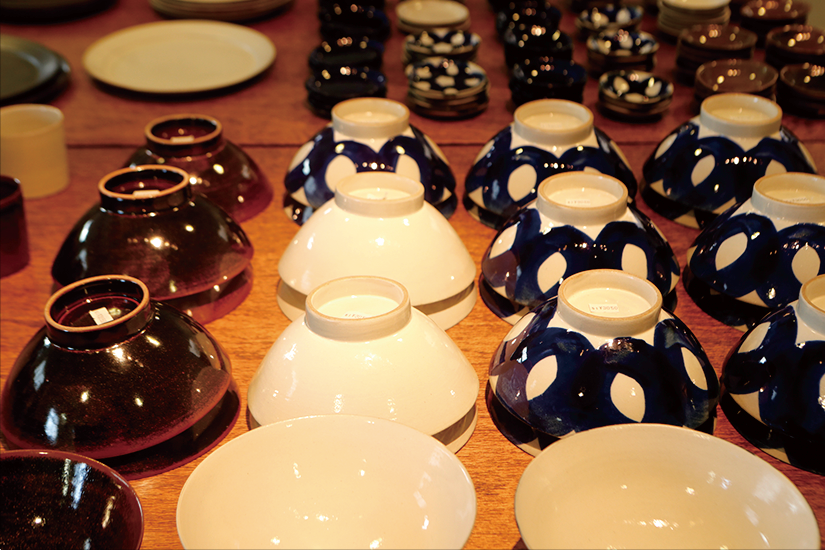 Shell accessory
Kainowa
Crafted with turban shells in a studio on Hamahiga Island, each Kainowa accessory features the natural beauty of blue and green with one-of-a-kind designs.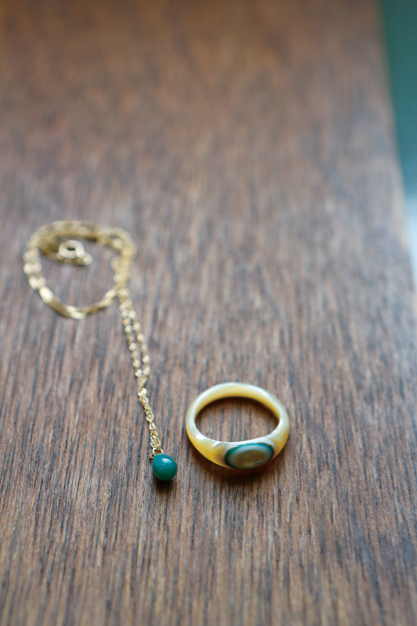 Turban ring (¥35,640)
Turban pendant with 10k gold chain (¥26,460)
RyuQ
A unique variety of local products including passion fruit butter and acerola jam, made possible by the island's rich natural bounty. Featured is Kanna Slow Farm's salt pineapple butter (small, ¥604), produced from sweet pineapples grown with saltwater in Higashi Village.   
D&Department Okinawa by Okinawa Standard
Tel: 098-894-2112
Hours: 11:00-19:00
Closed: Tue